Mercedes-Maybach 6
Concept promo car page
In August 2016, Mercedes-Benz introduced the new concept of the Mercedes-Maybach 6. I decided to take text, images from the official website of the MB and give it a new shape. So this project turned out.


The project is based on the design approach of each screen, as a separate slide in a large presentation. The first block of the project tells about the debut of the car at the prestigious Pebble Beach in California. And also a few words from the head of the design department of the corporation.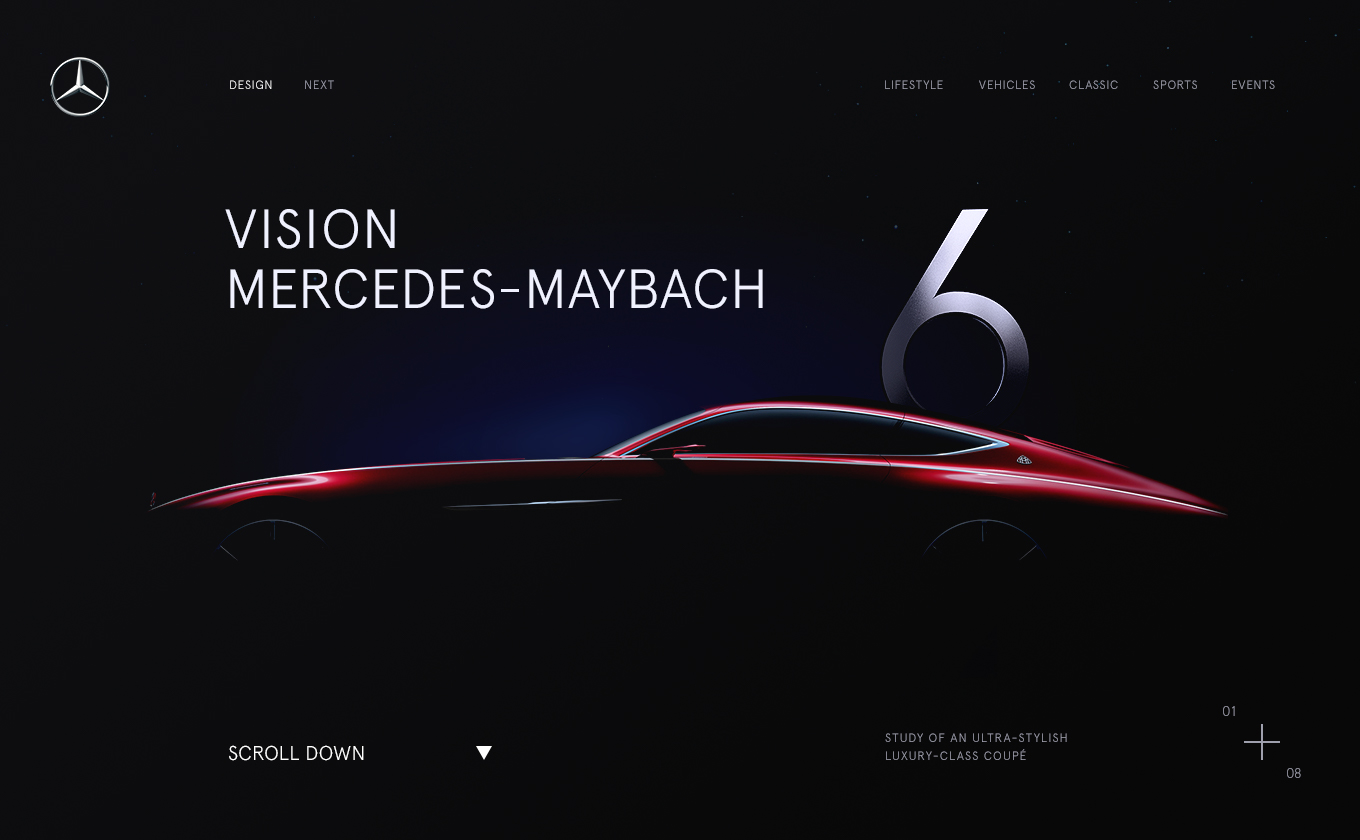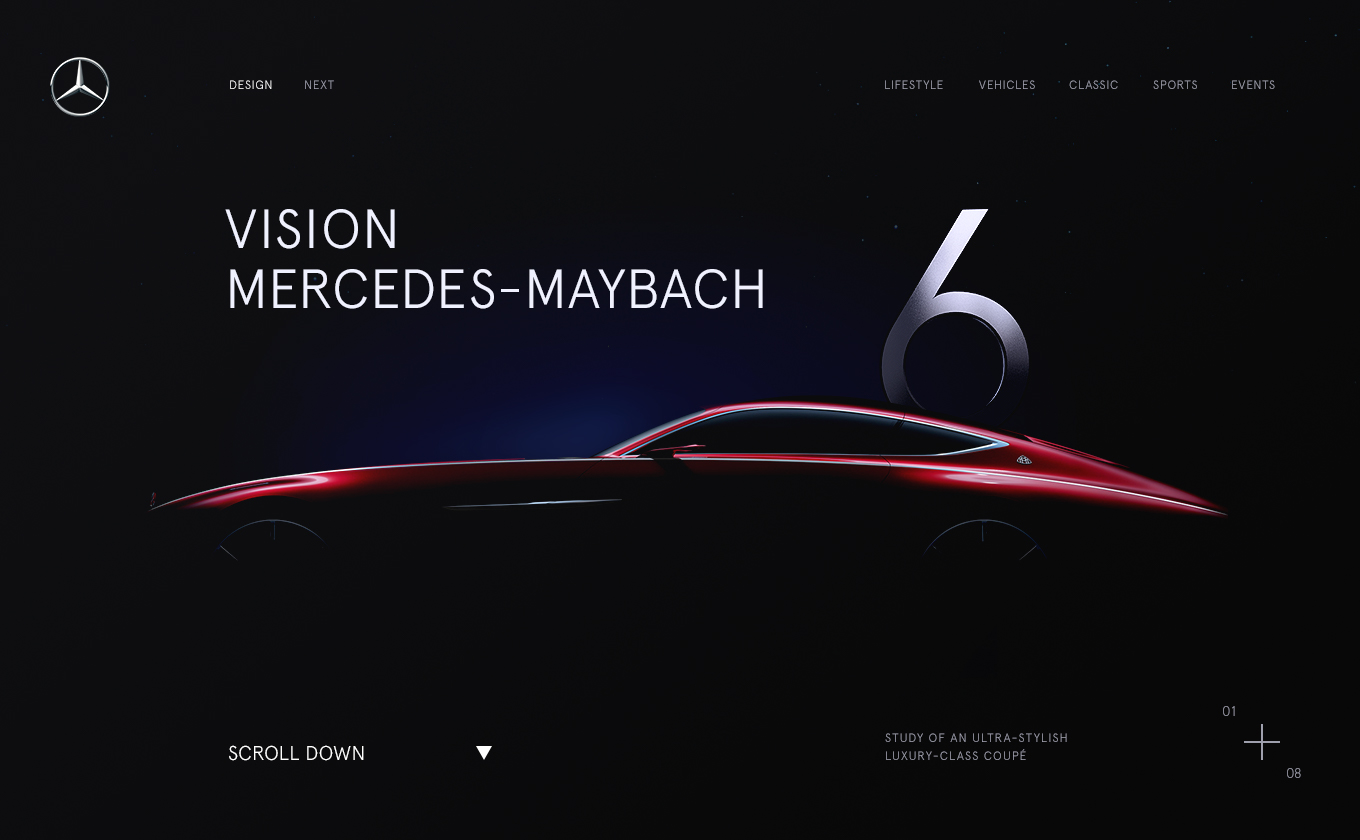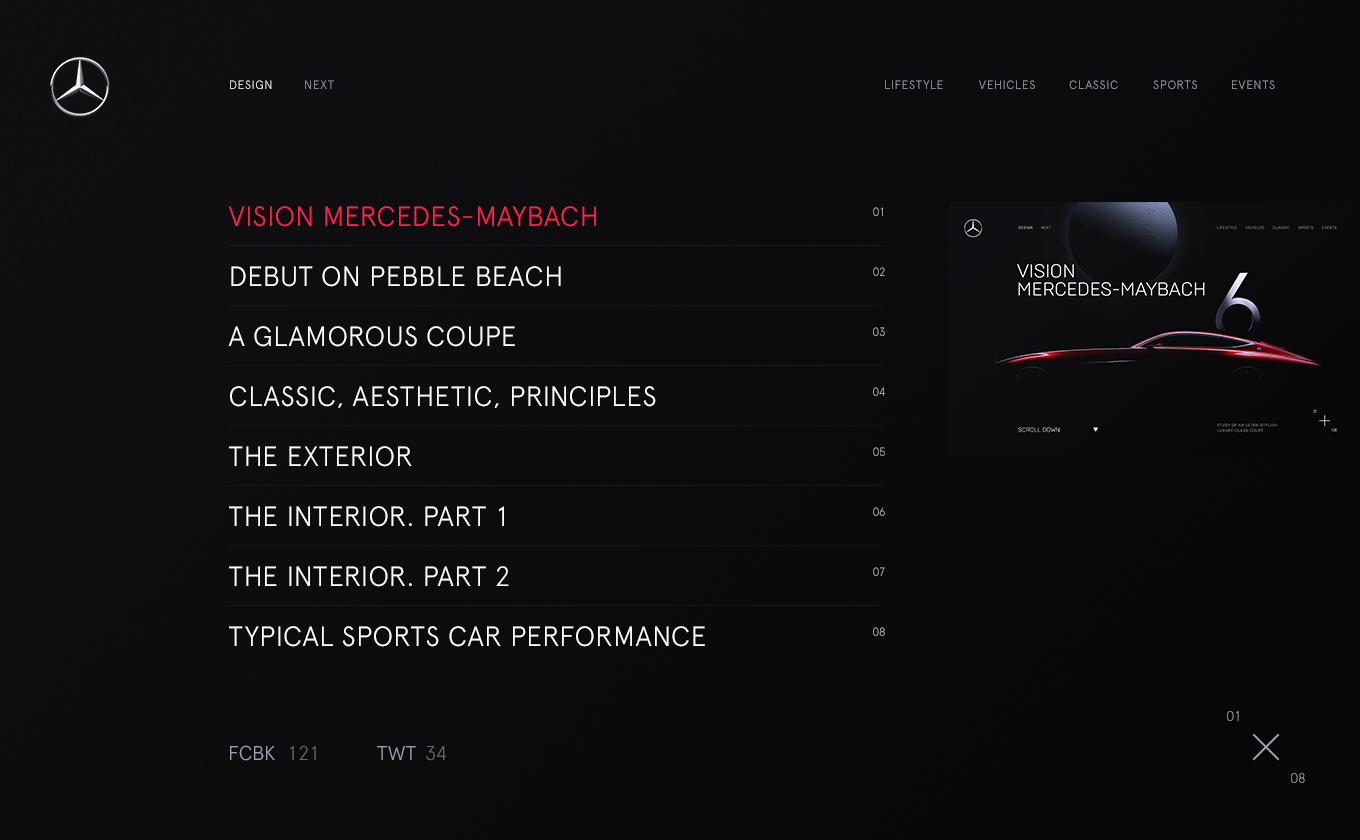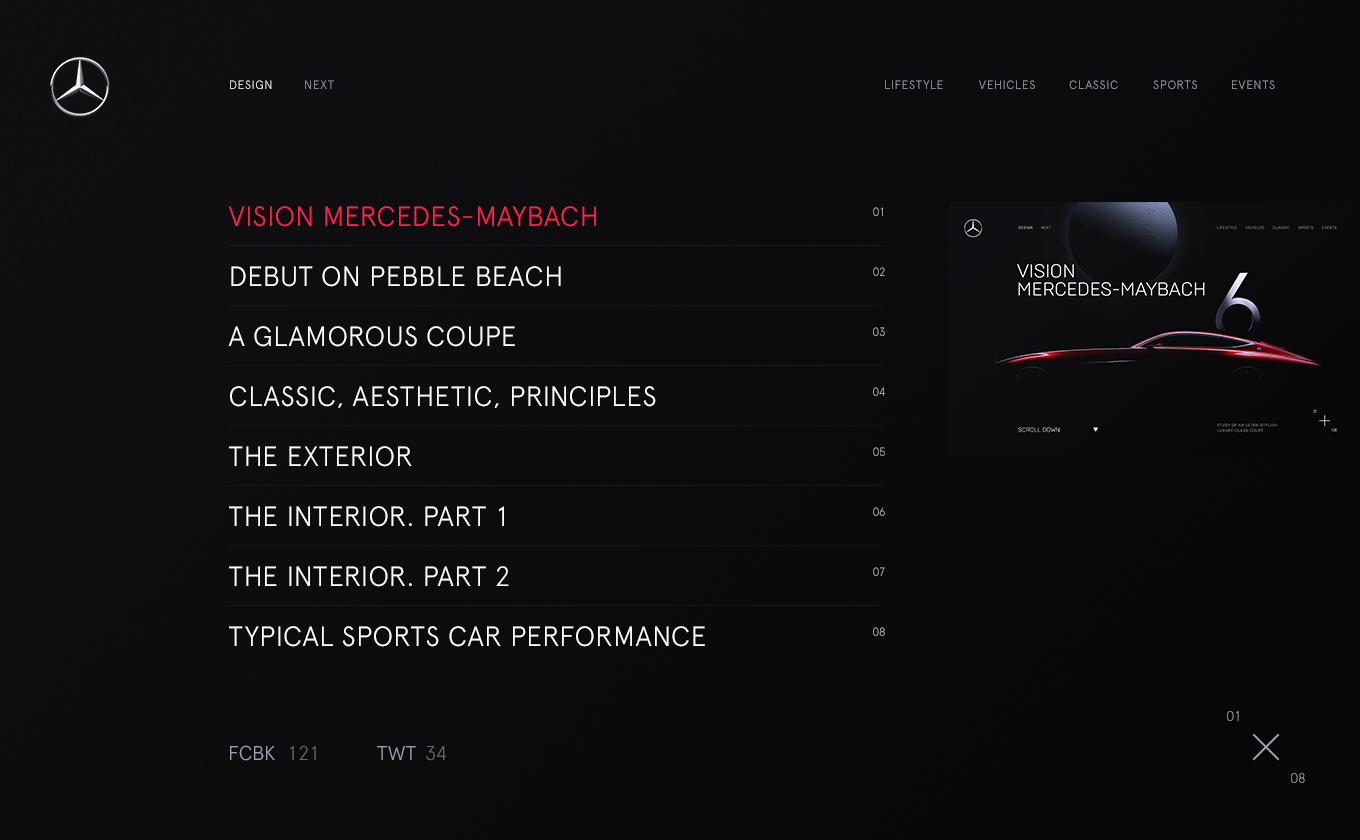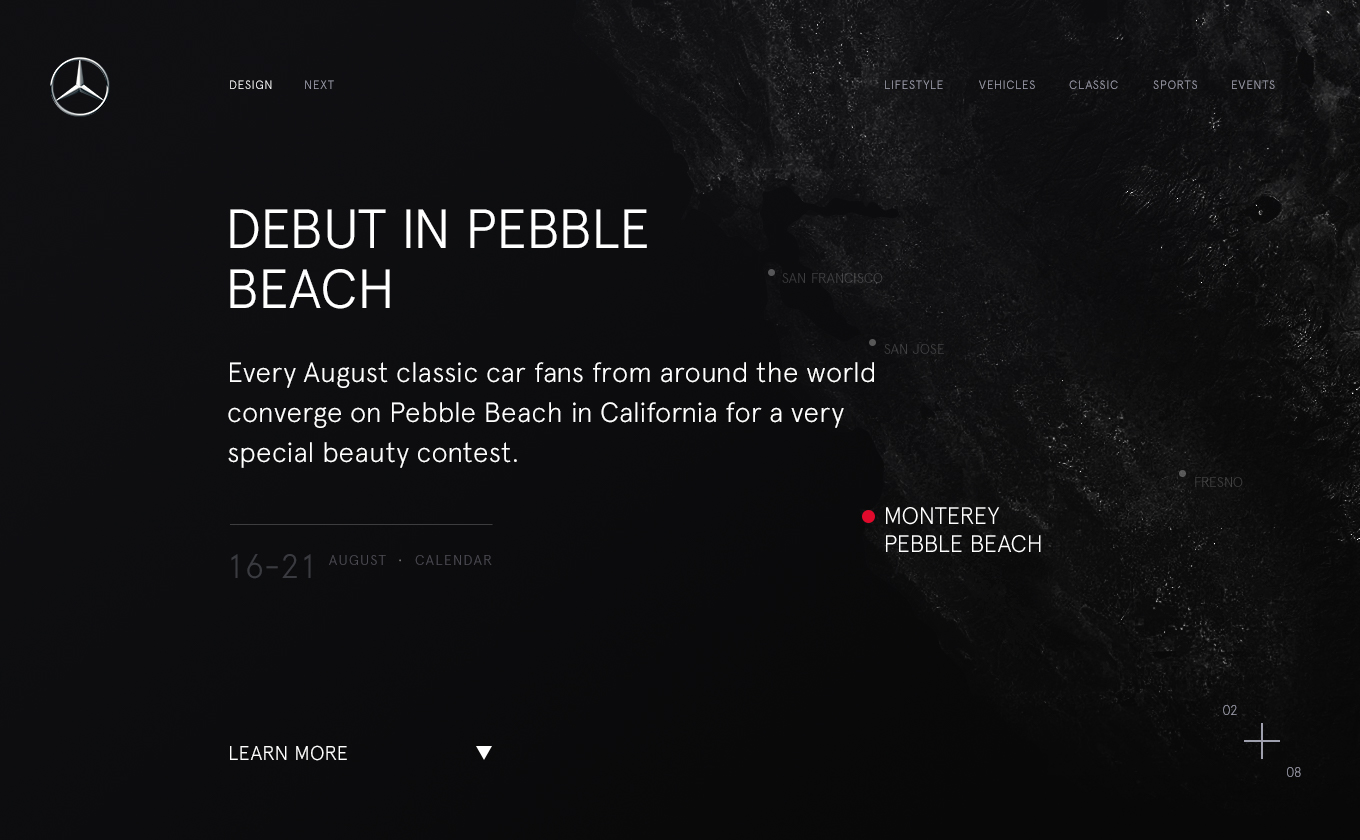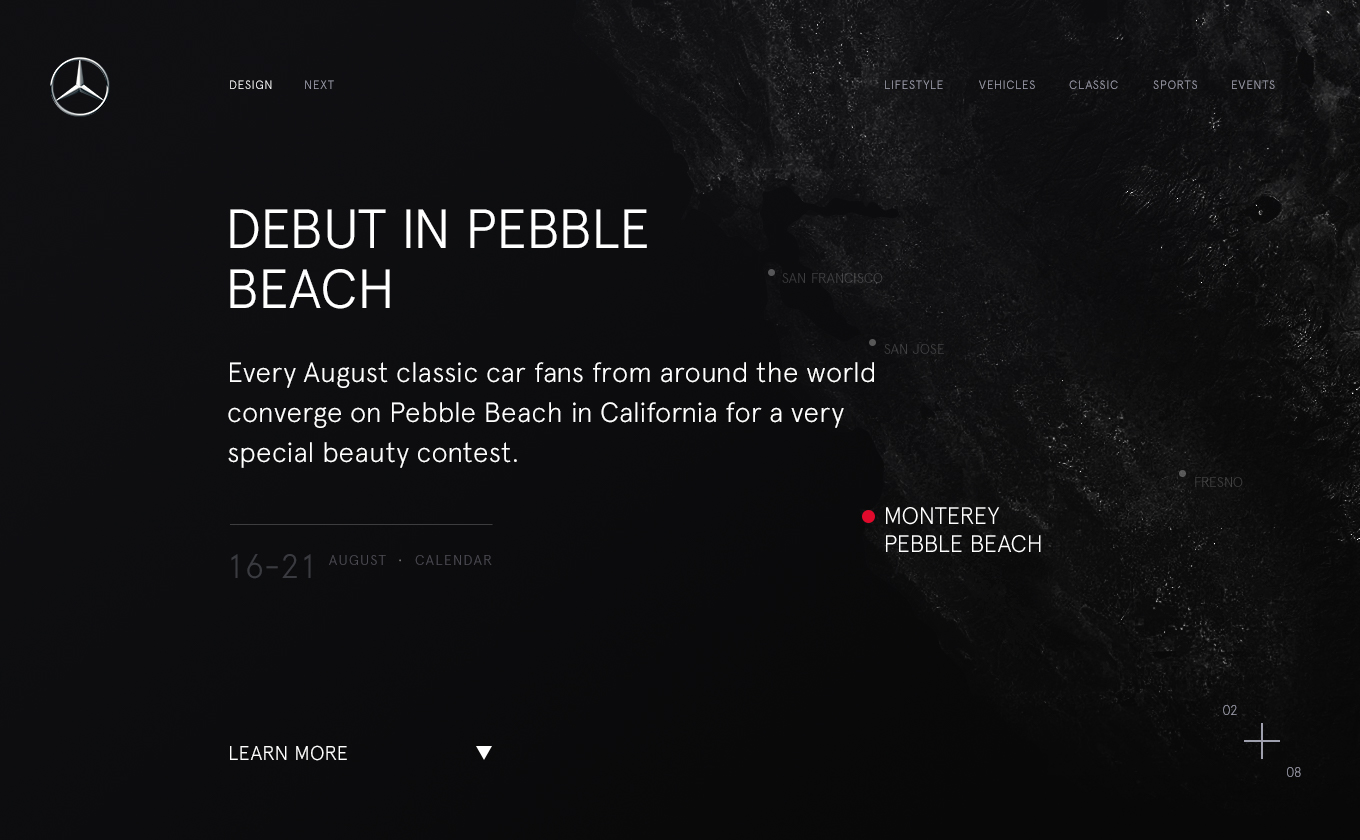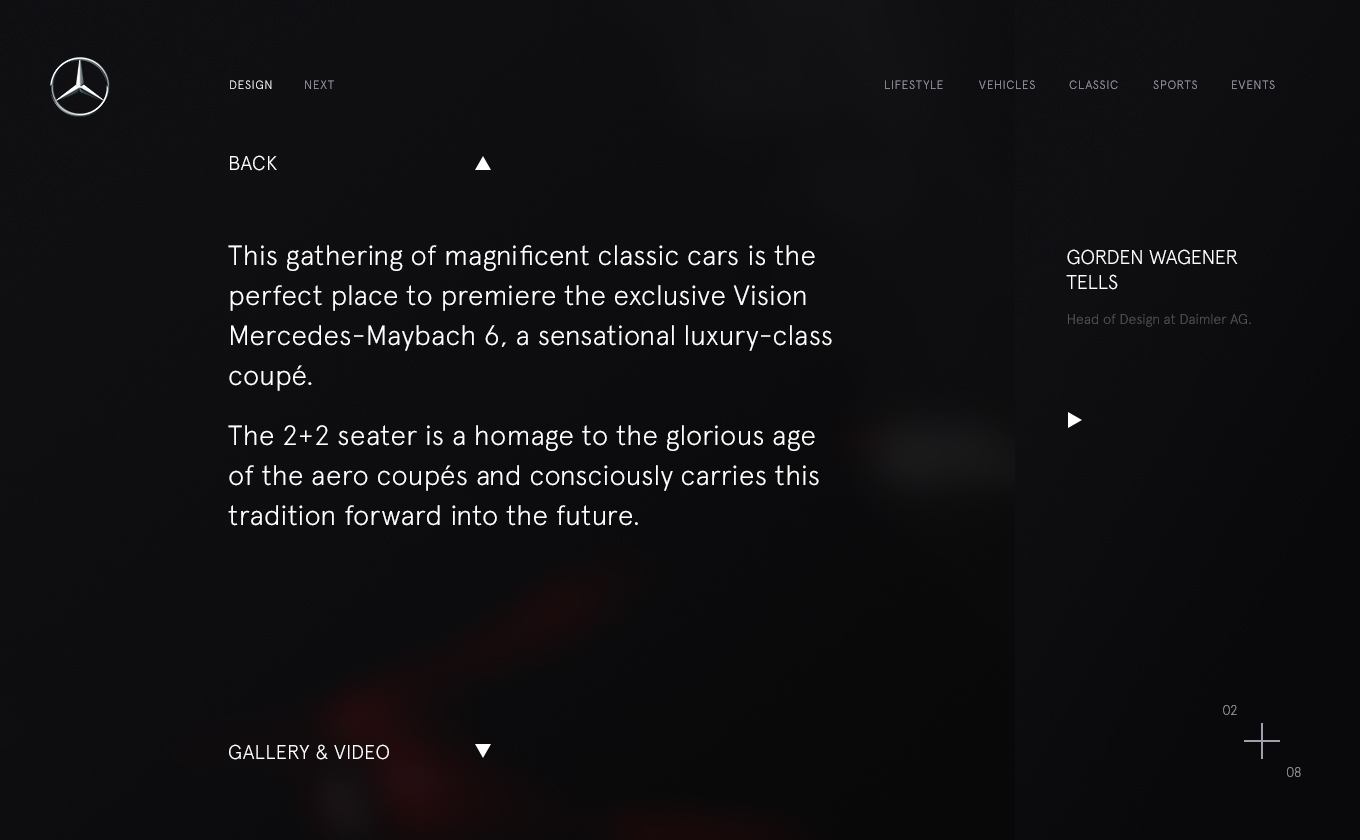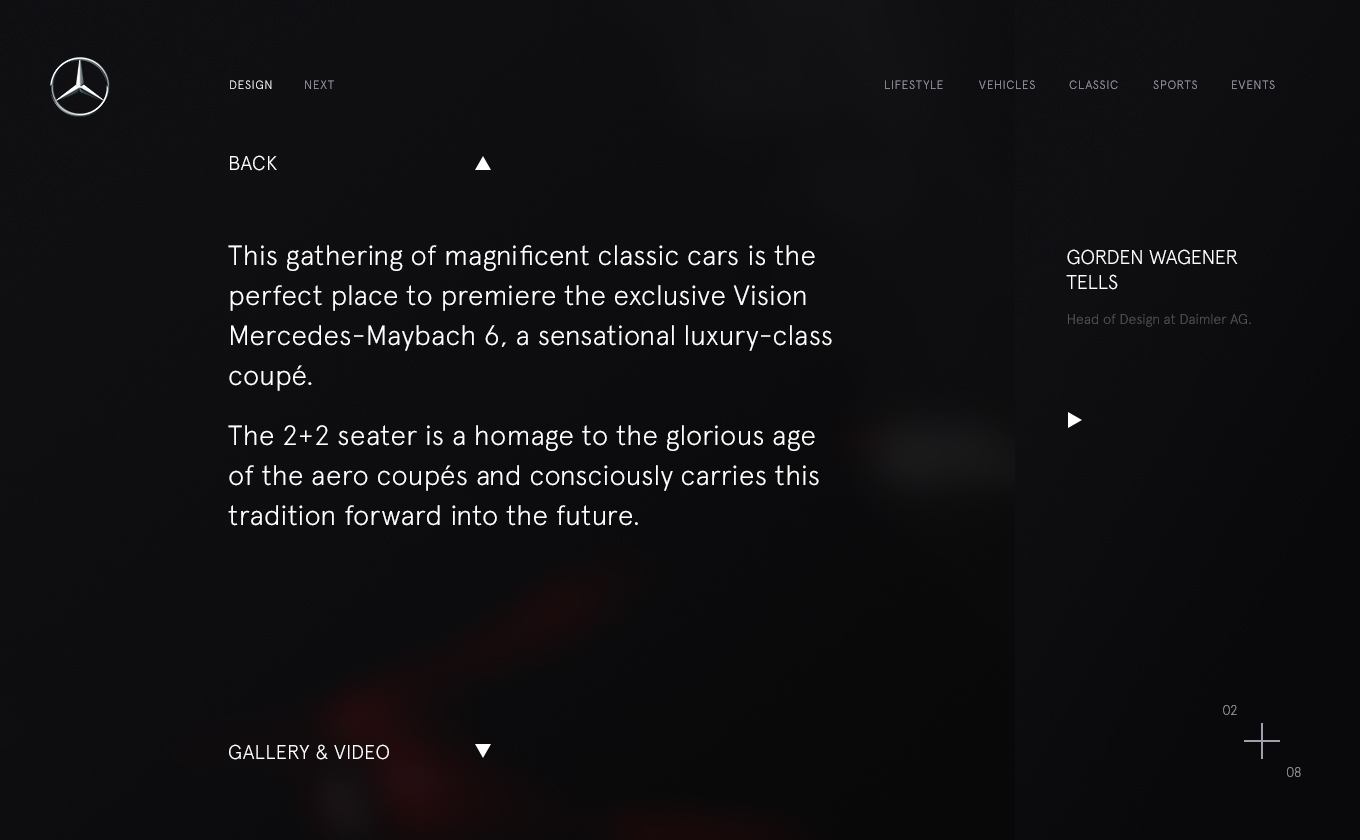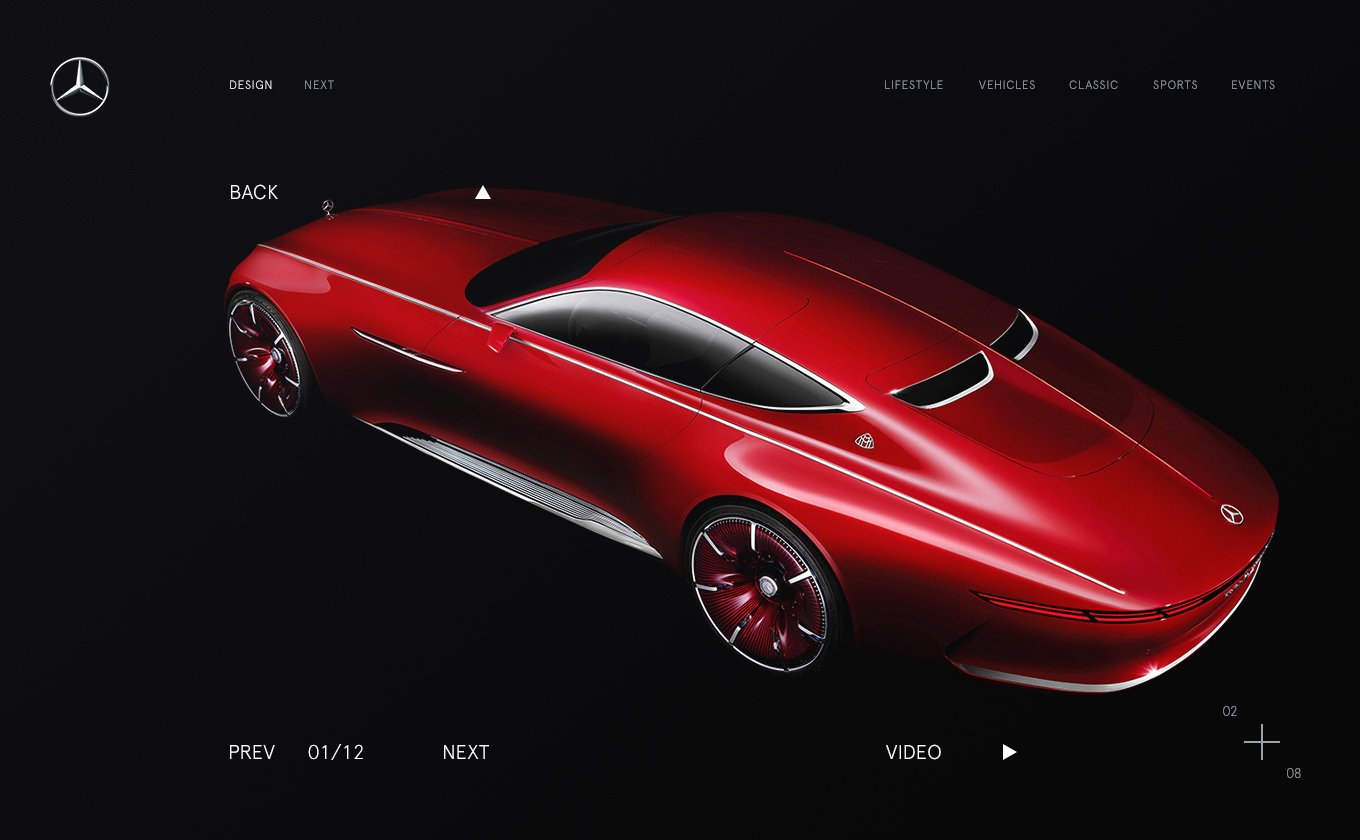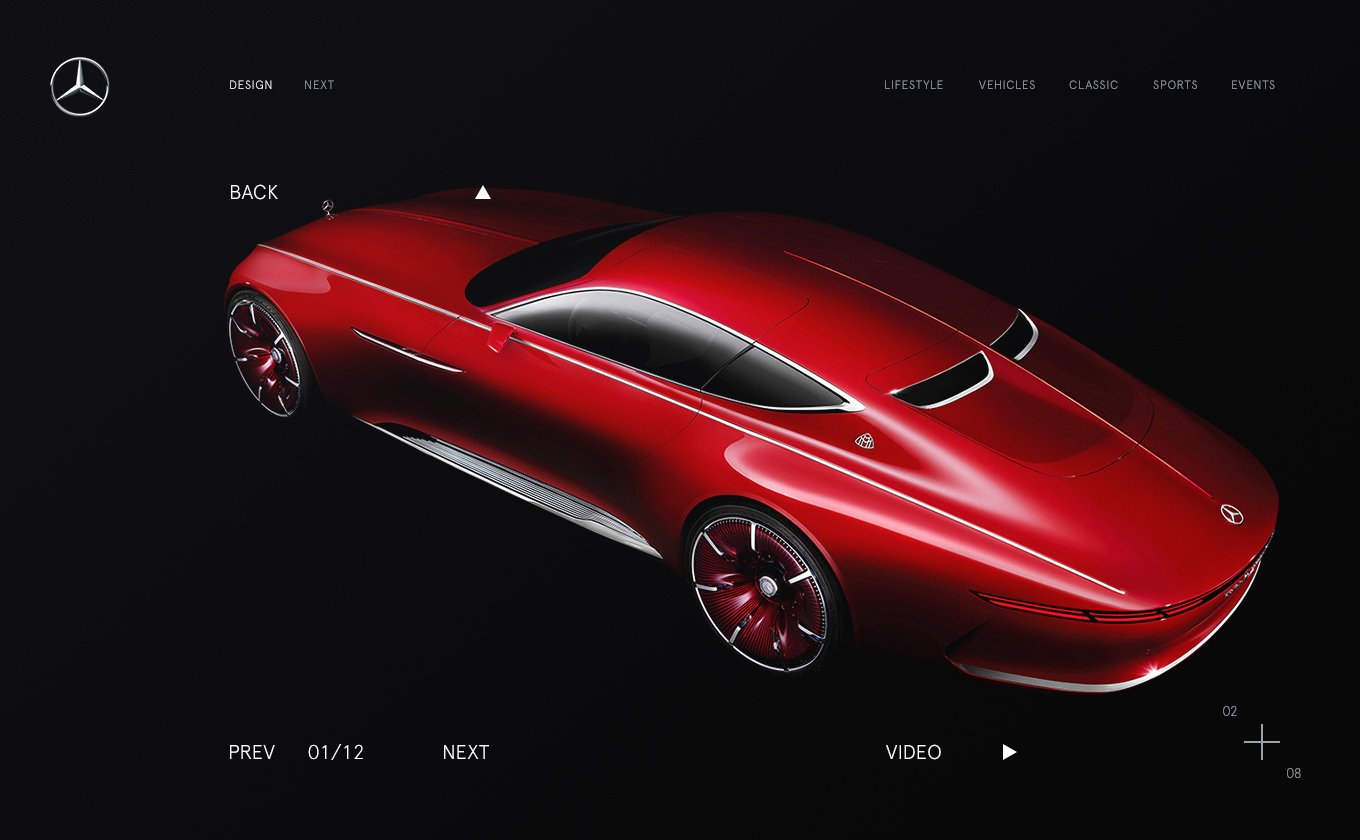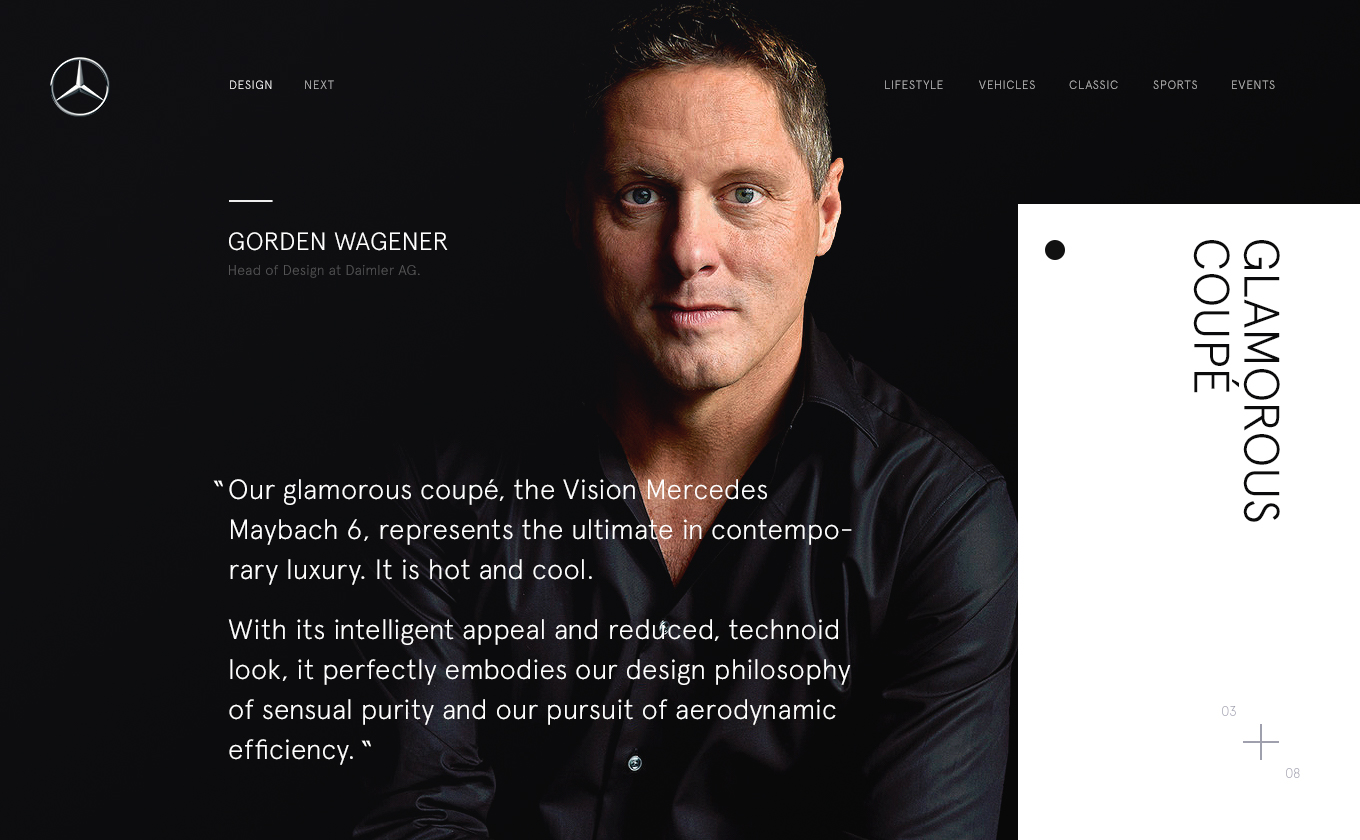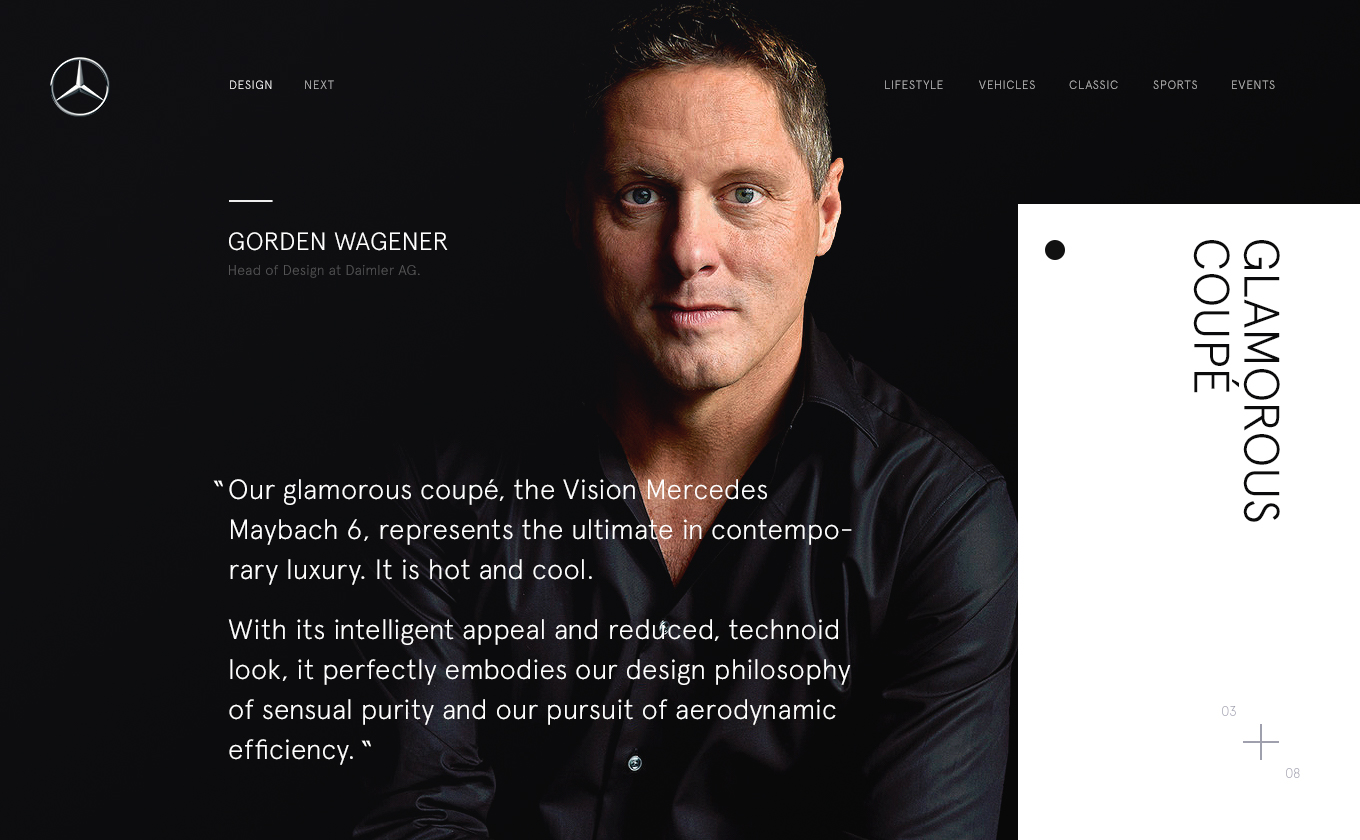 Animation of the first block of the project
The second block talks about the principles used in creating the concept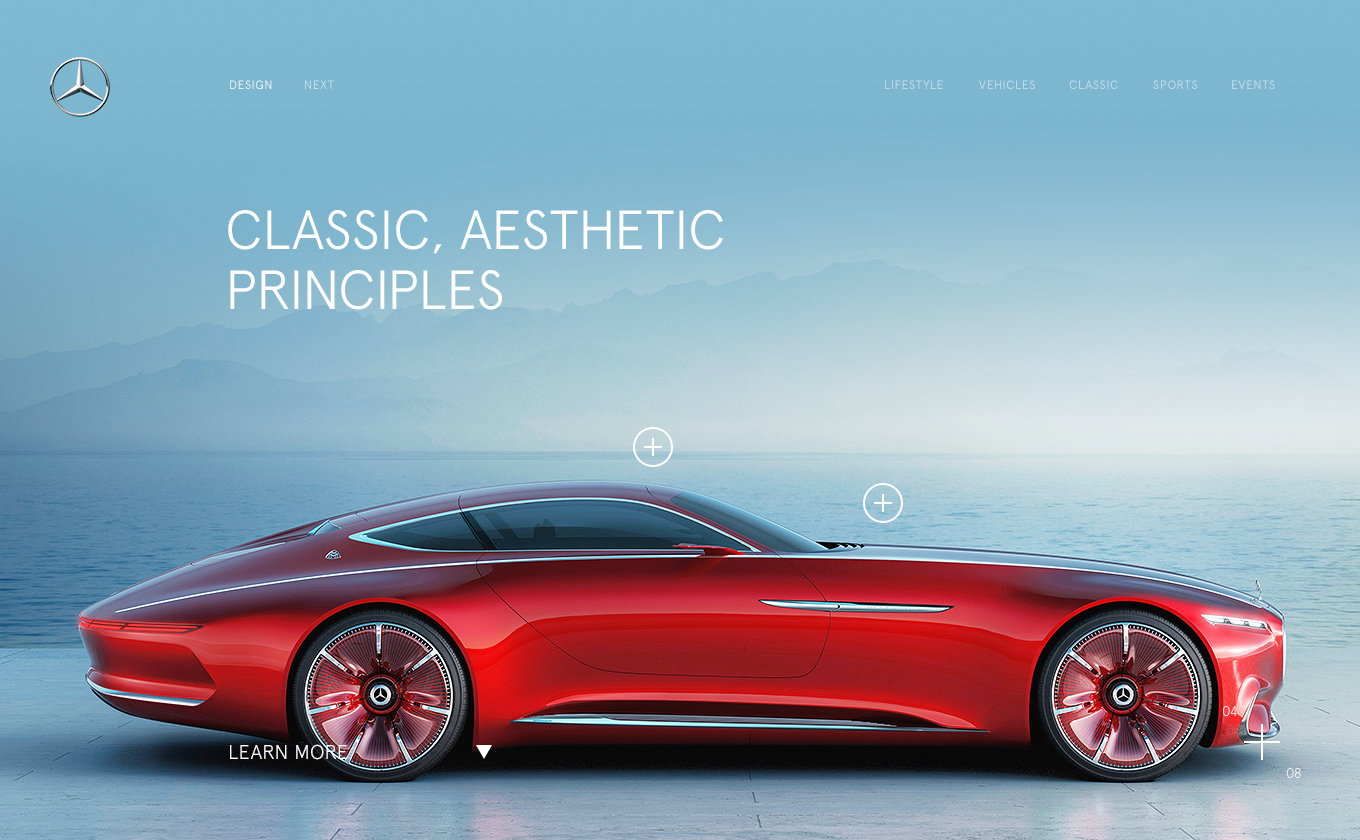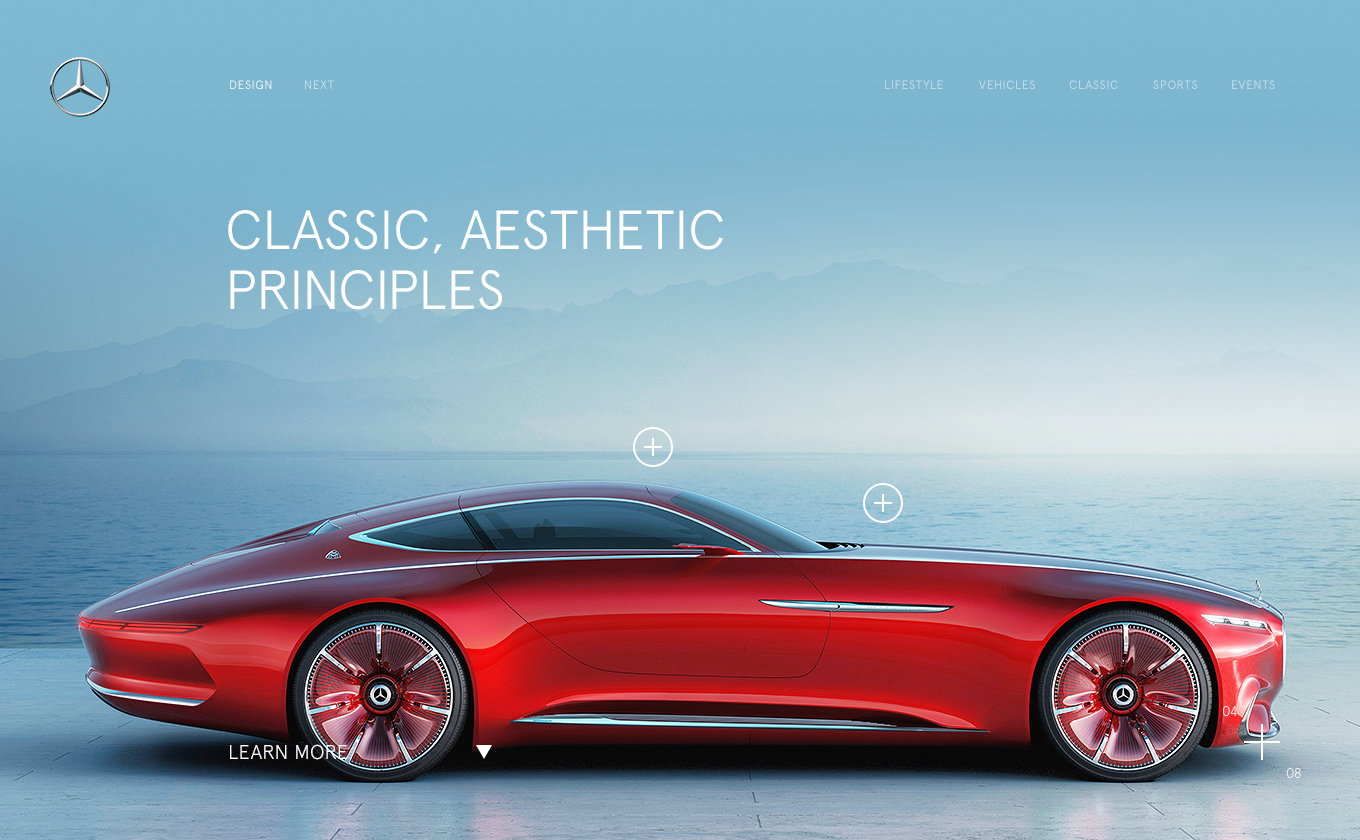 The first screen with labels notes about cars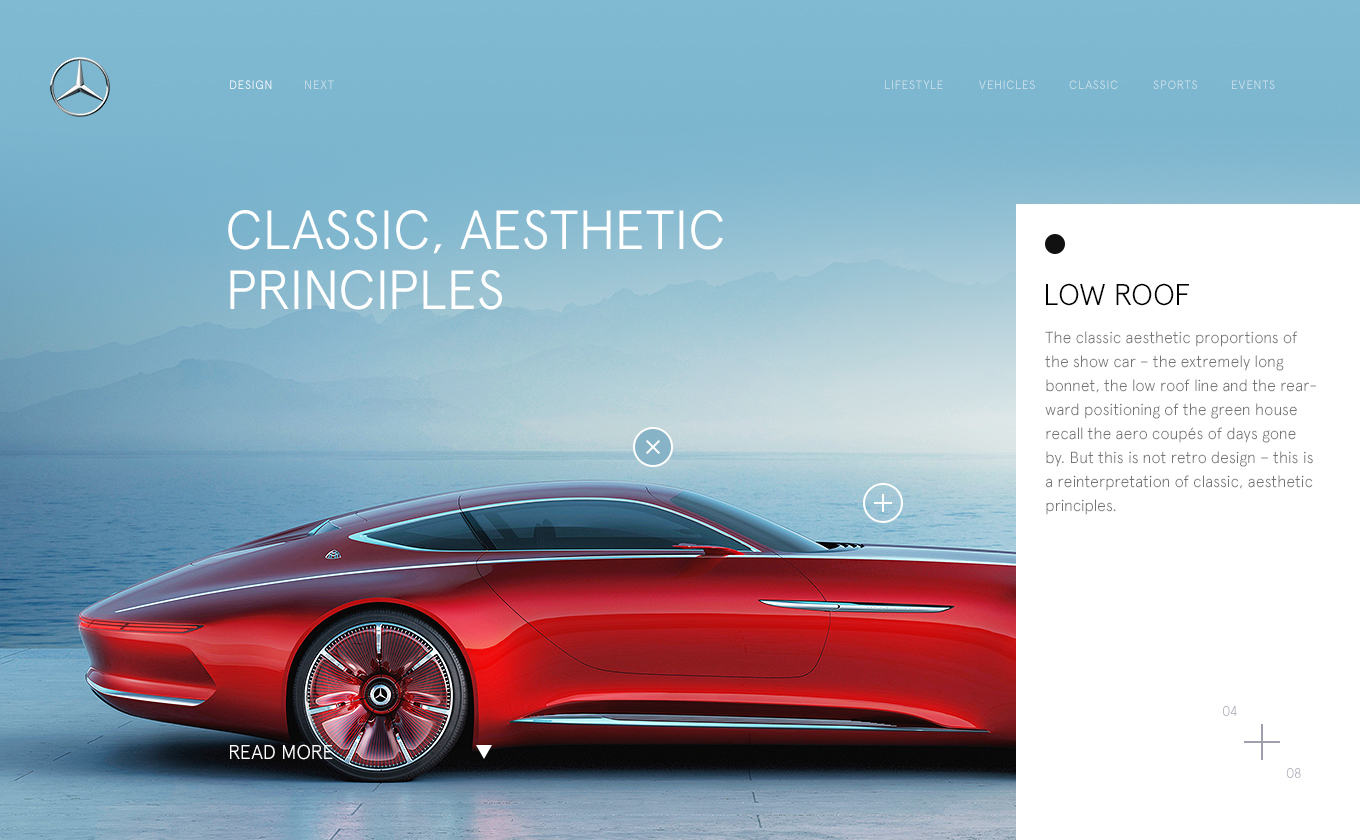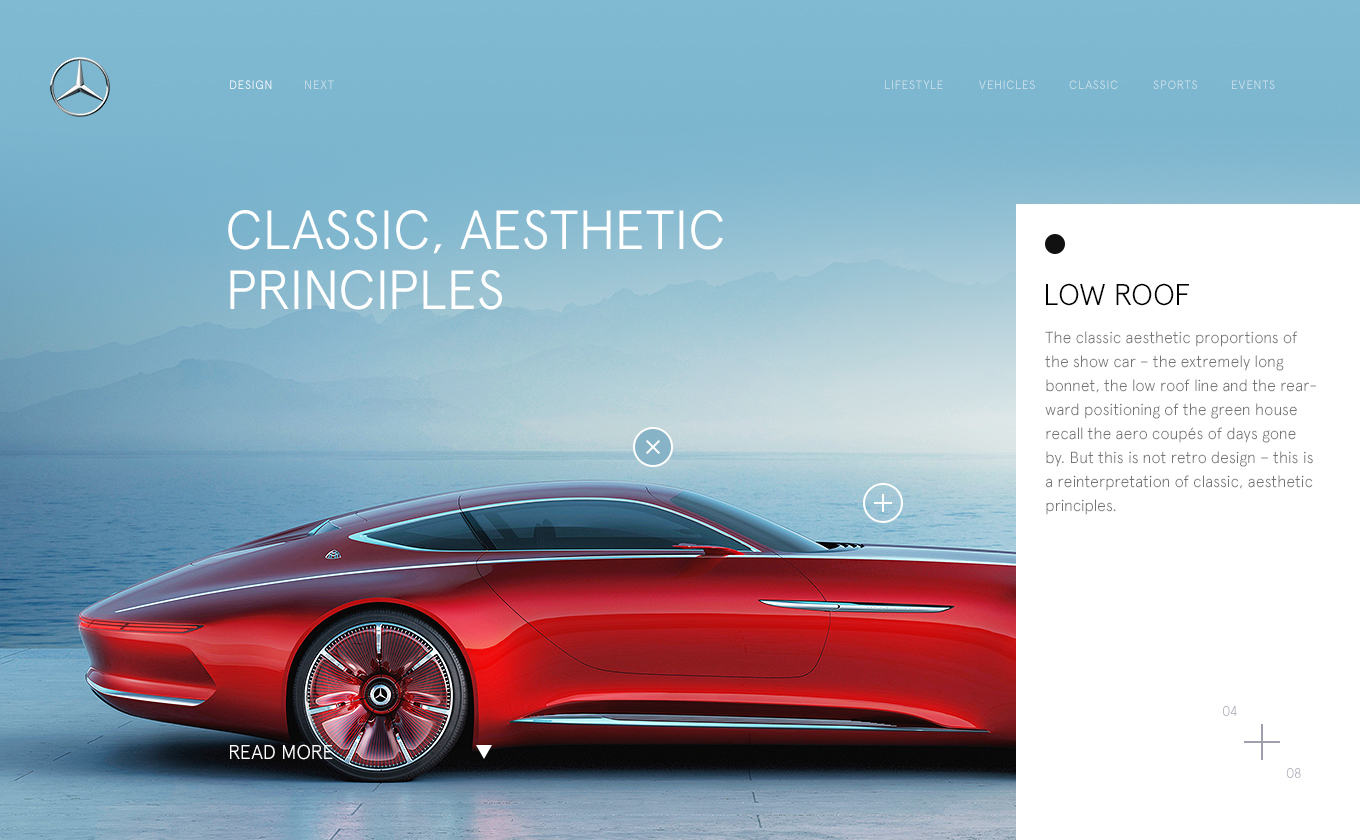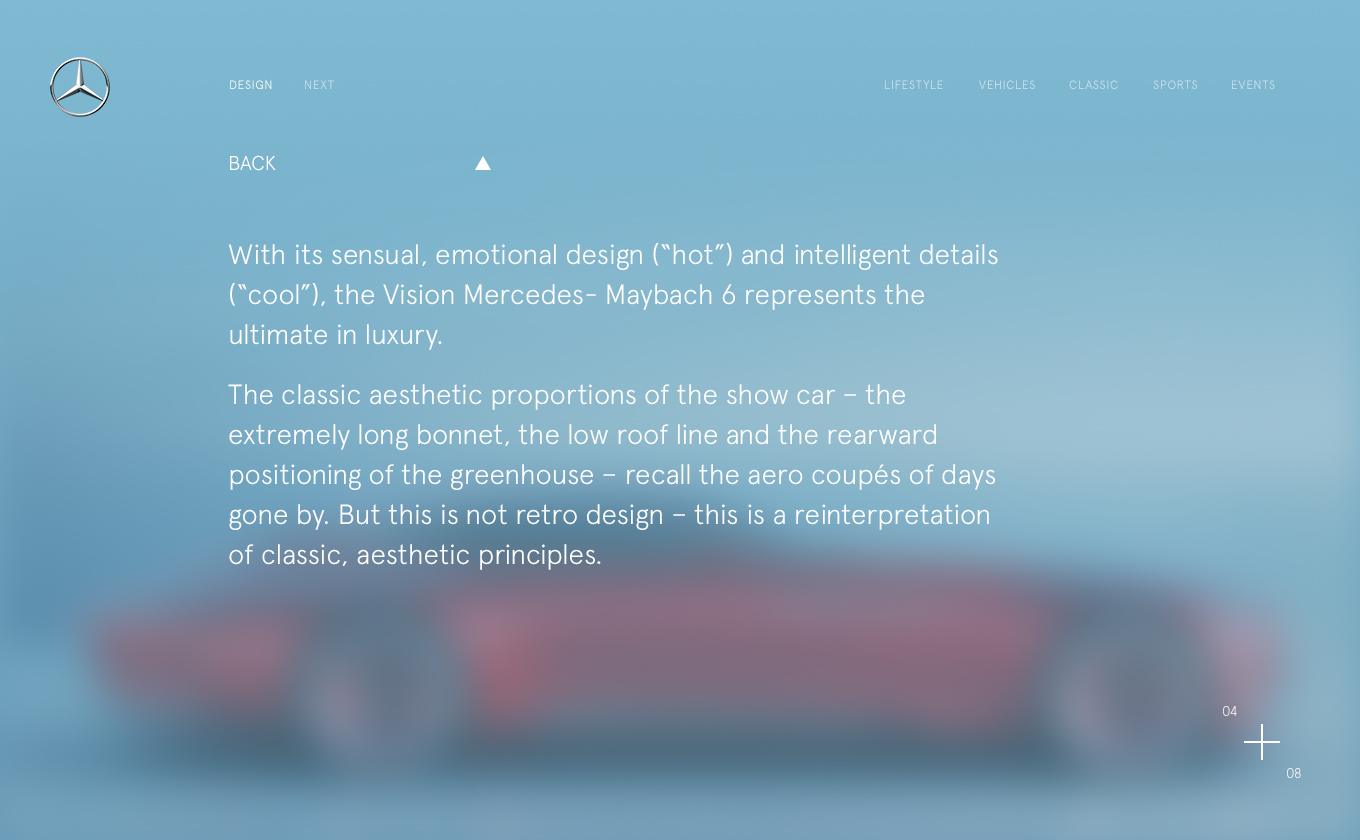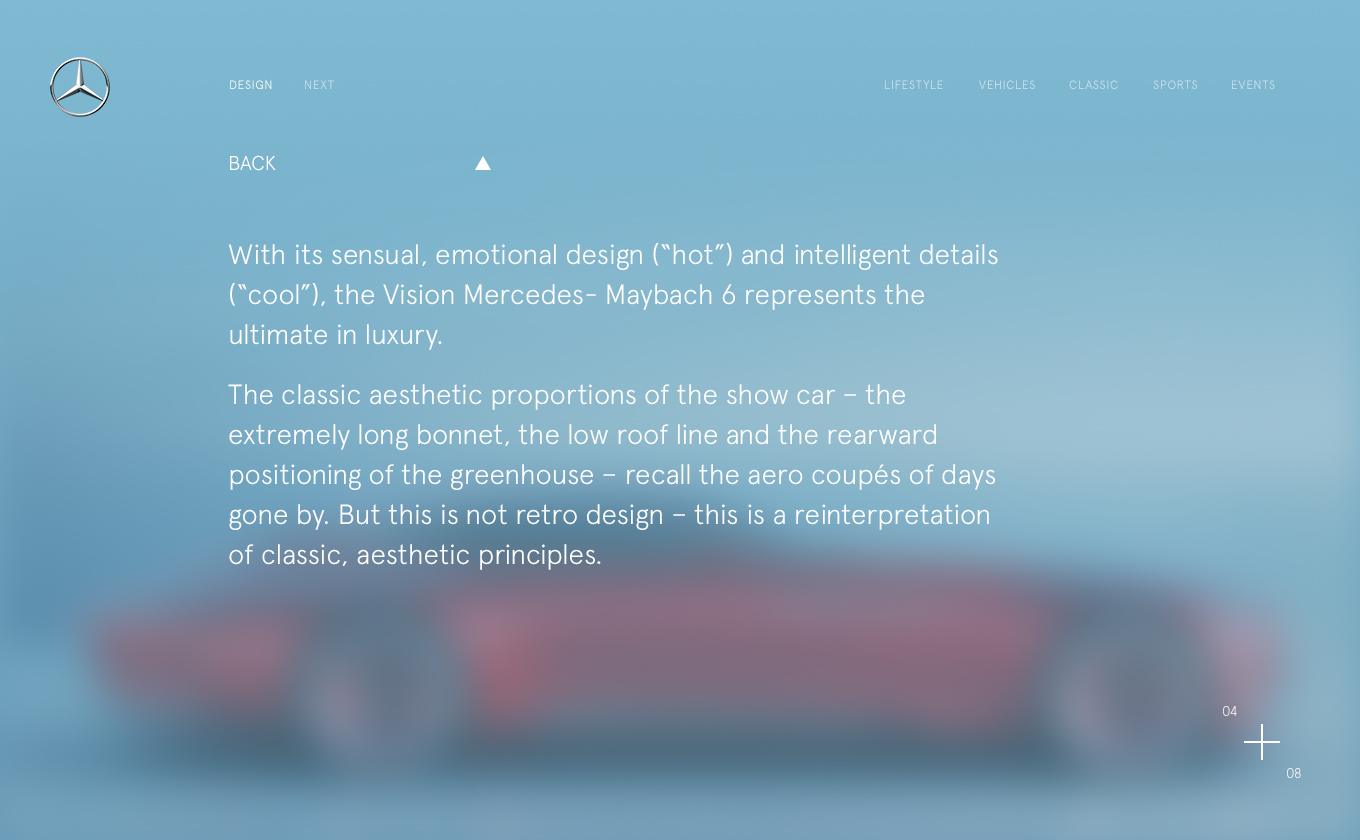 Full text about the concept idea


Animation of the second block
The third block is devoted to the exterior and interior of the car. Information about the new projection screen of the concept is presented separately.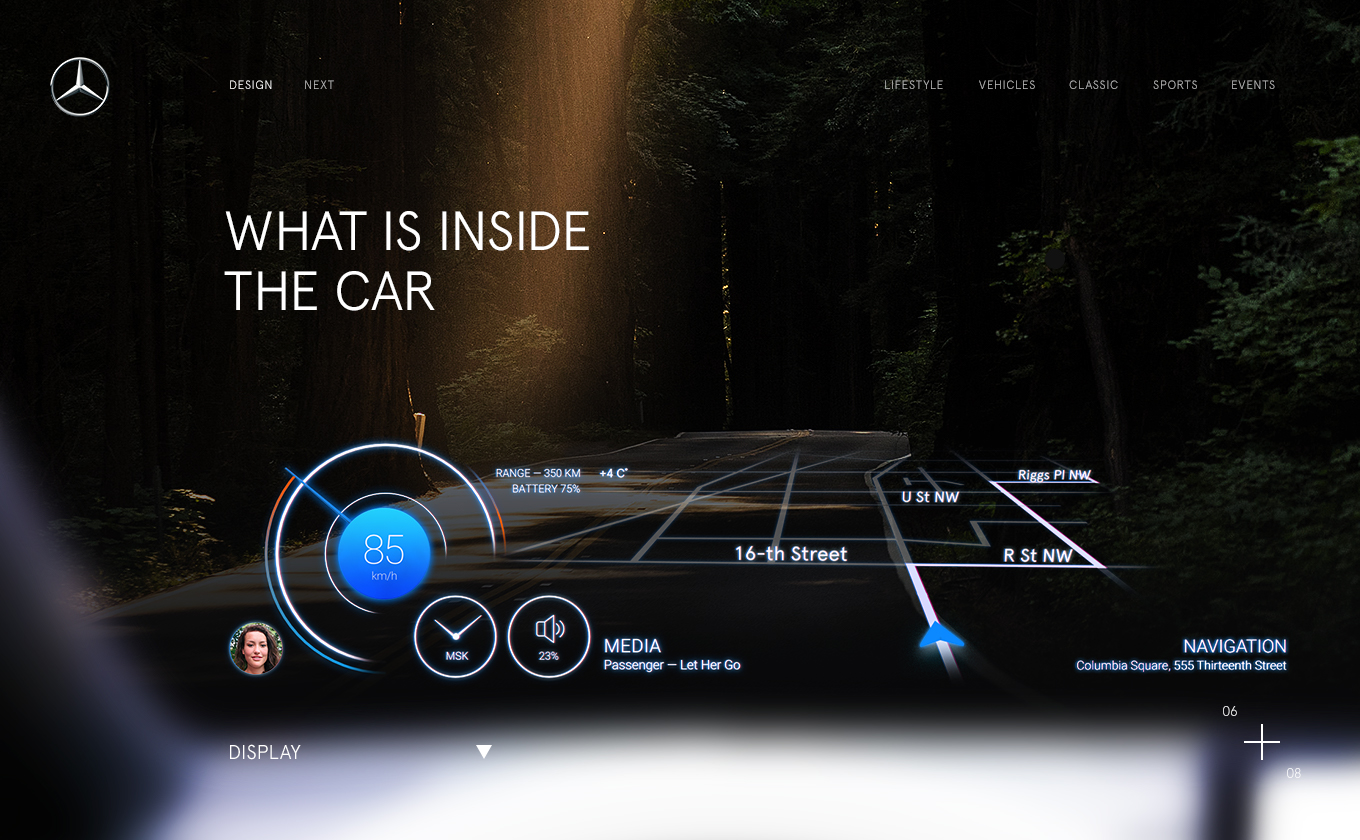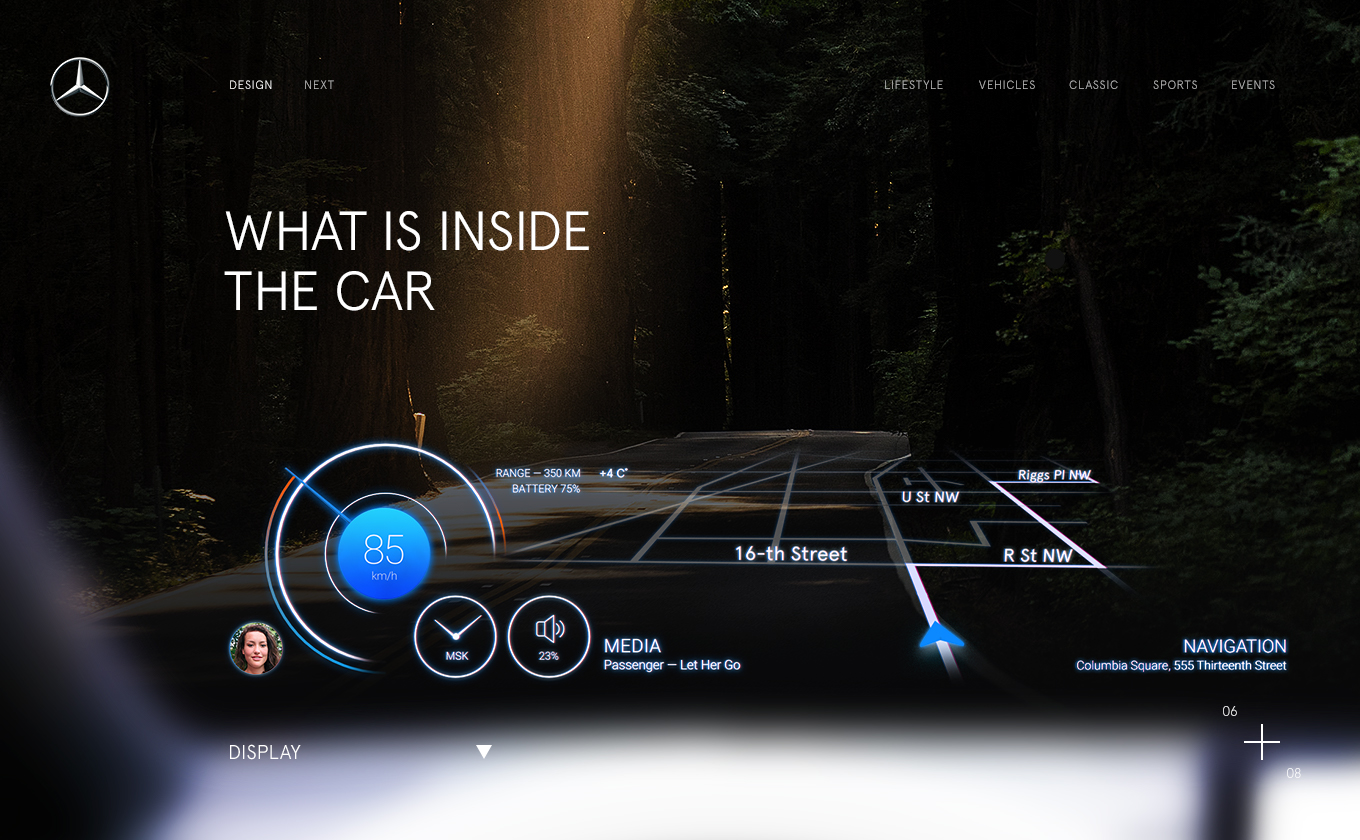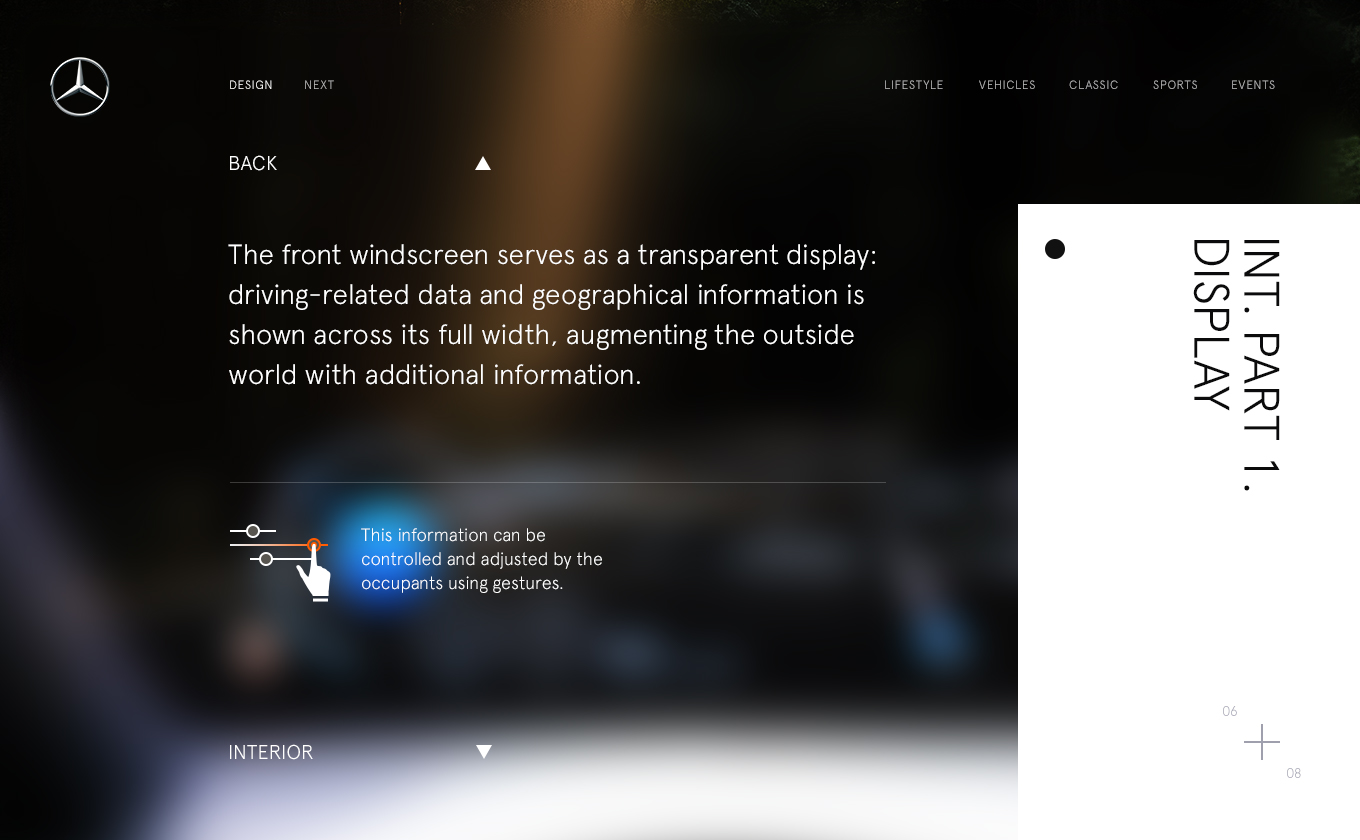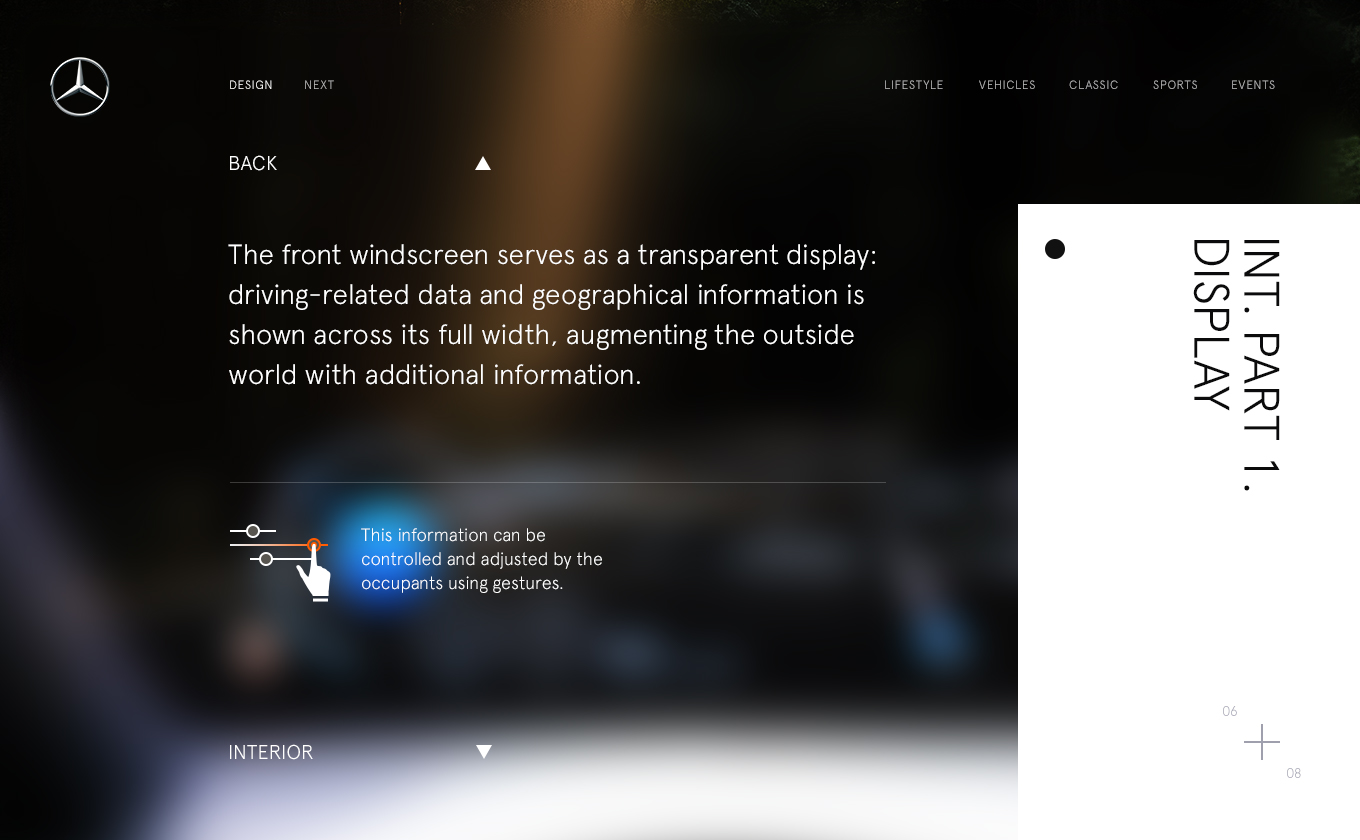 Information about the screen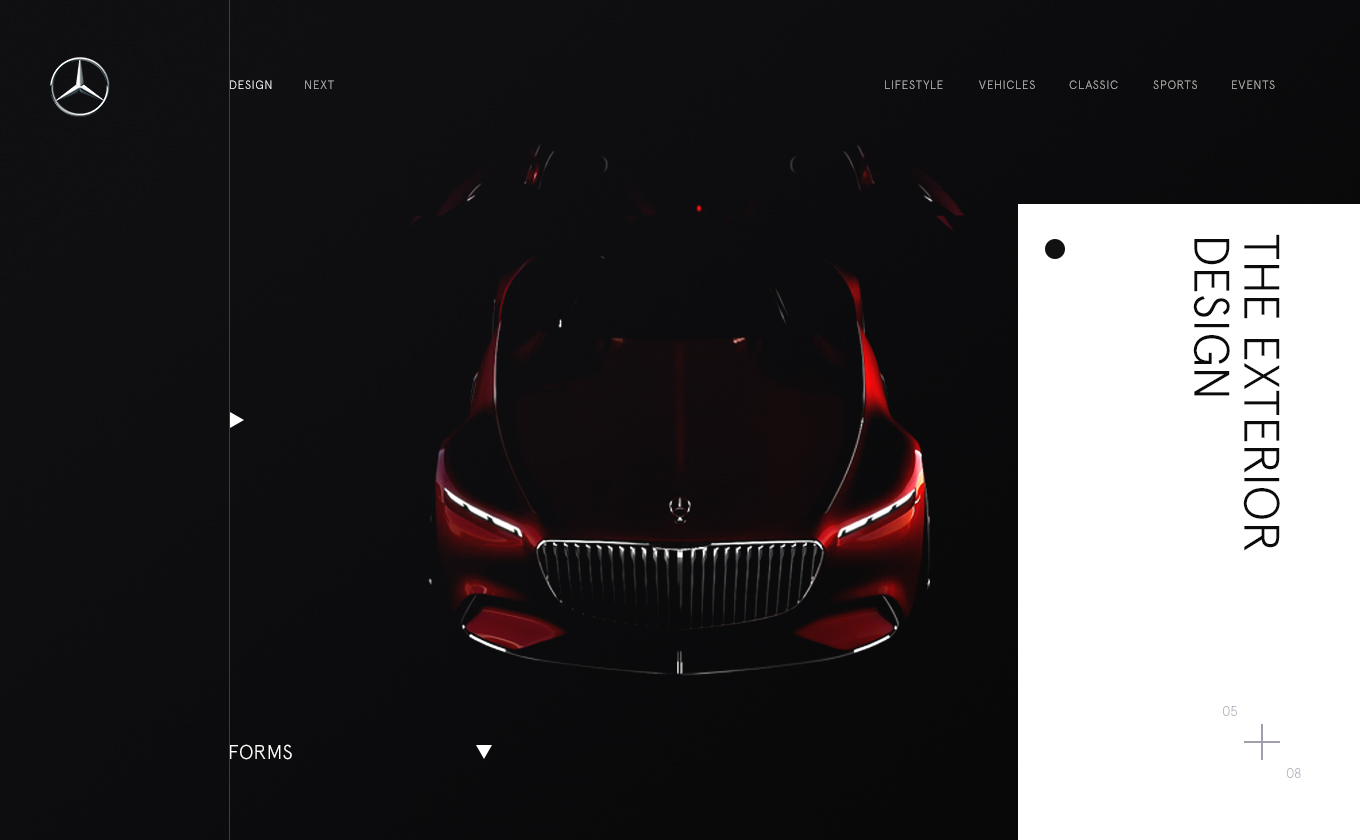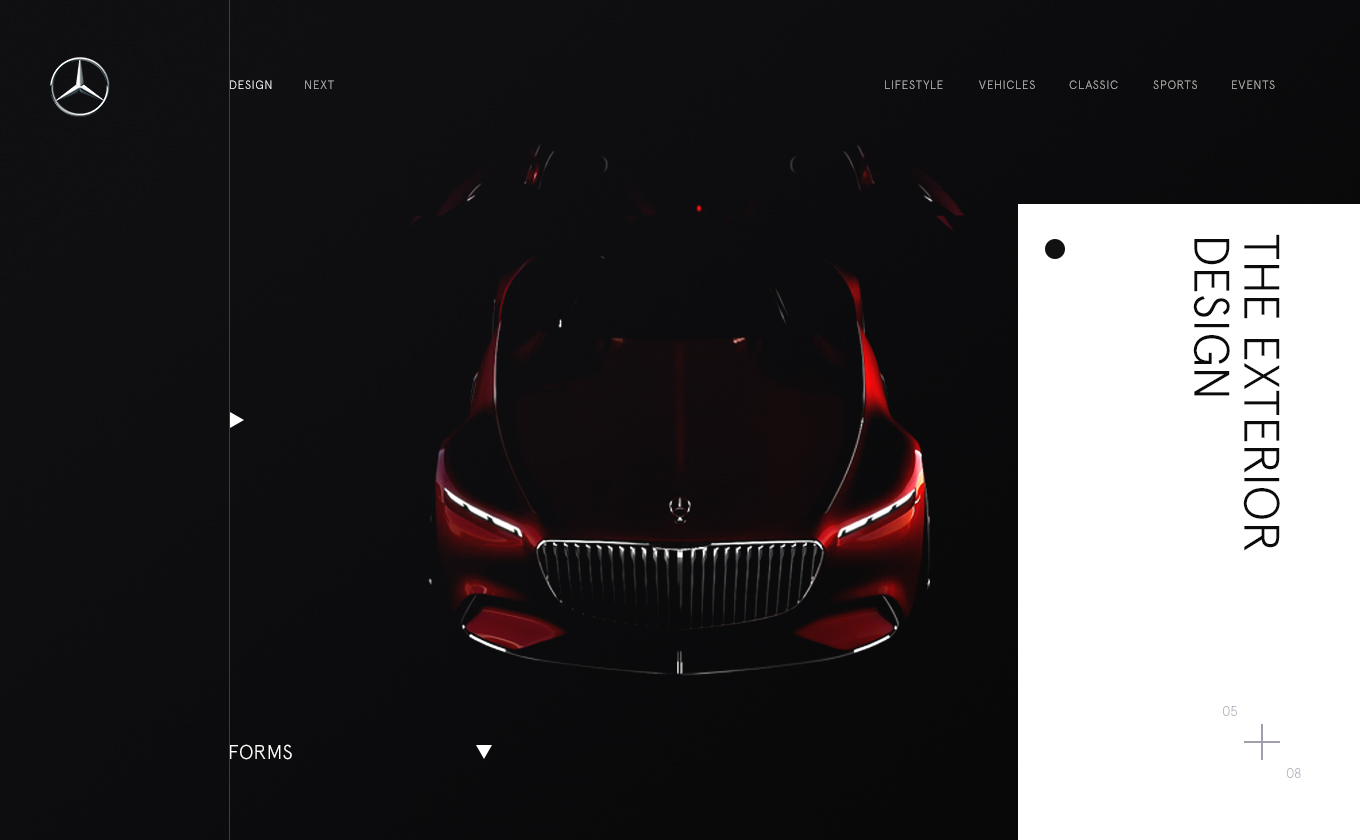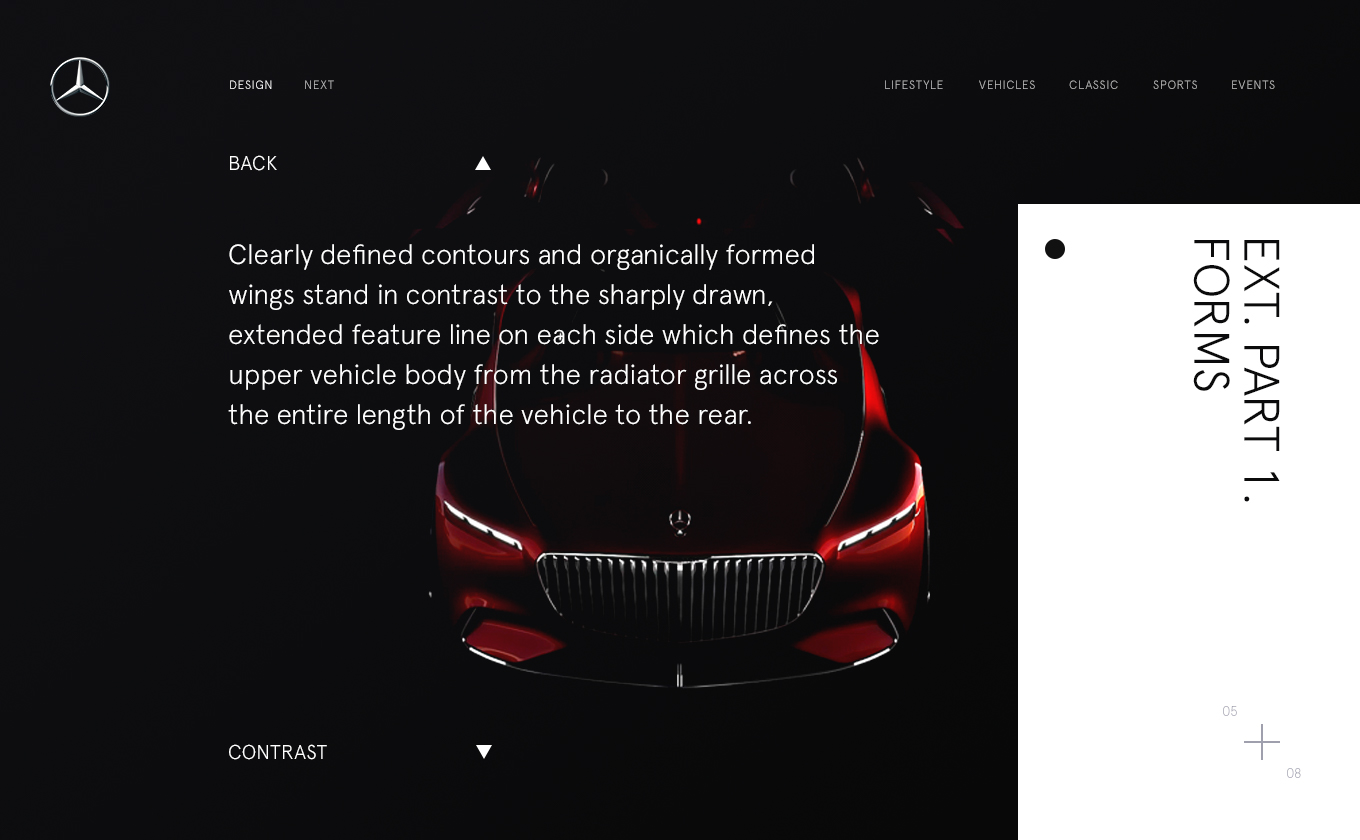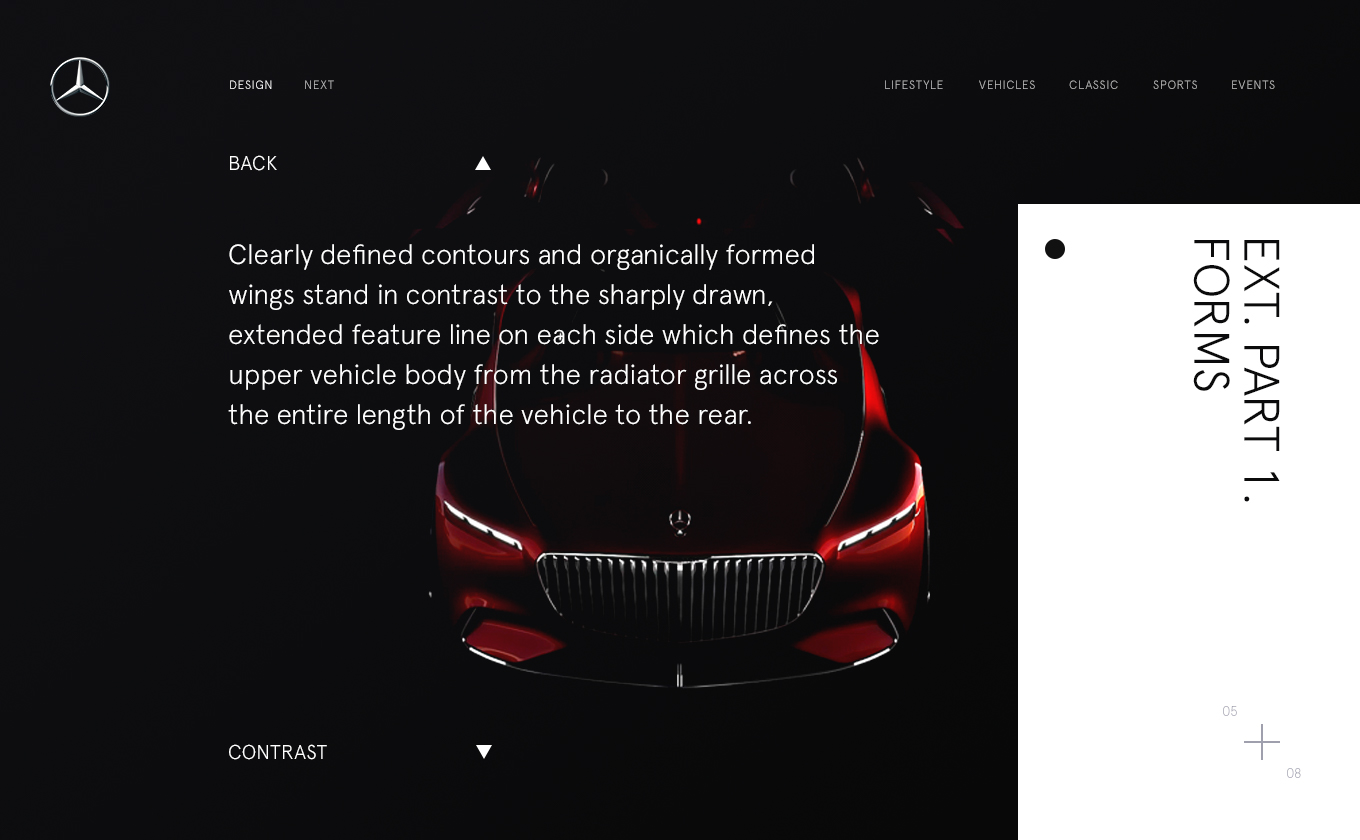 Animation of the screen with the player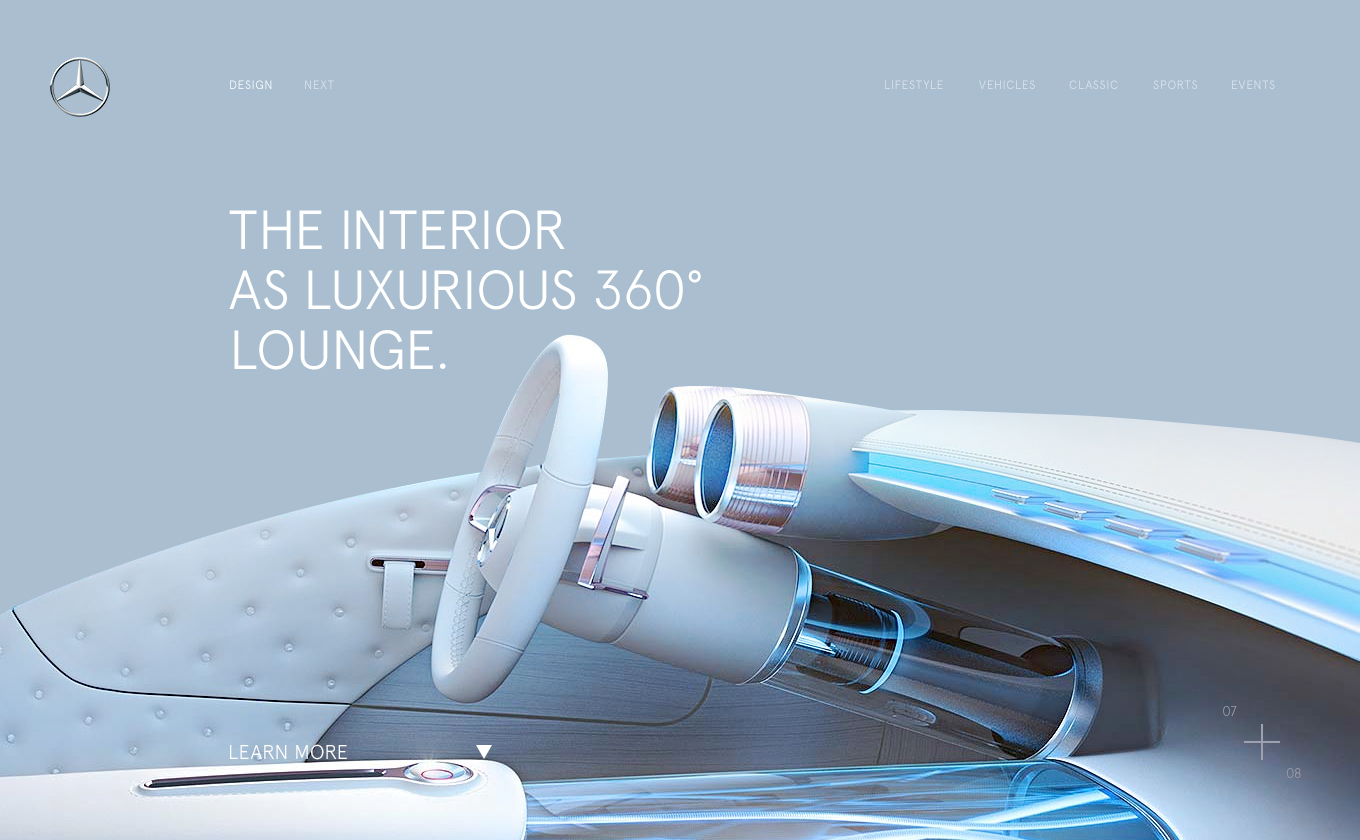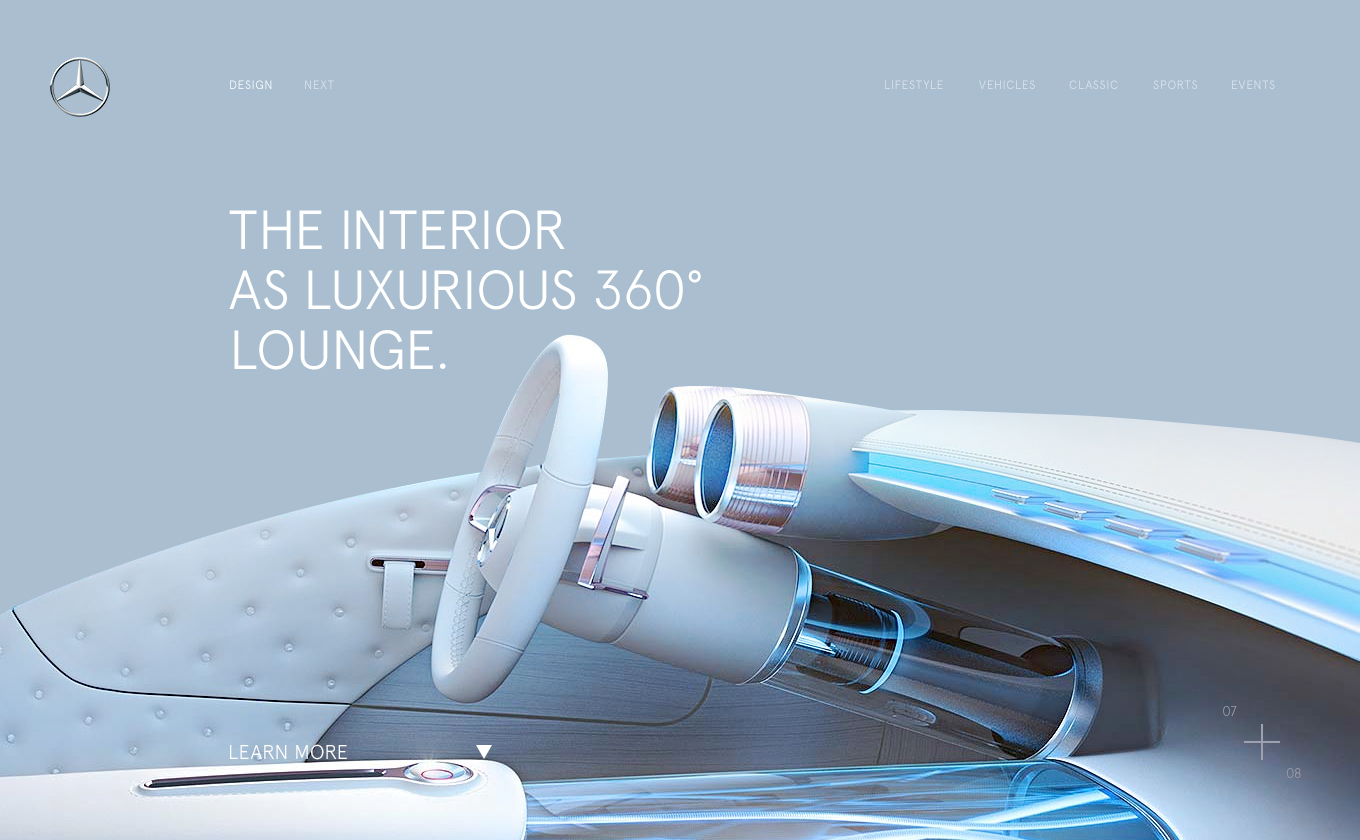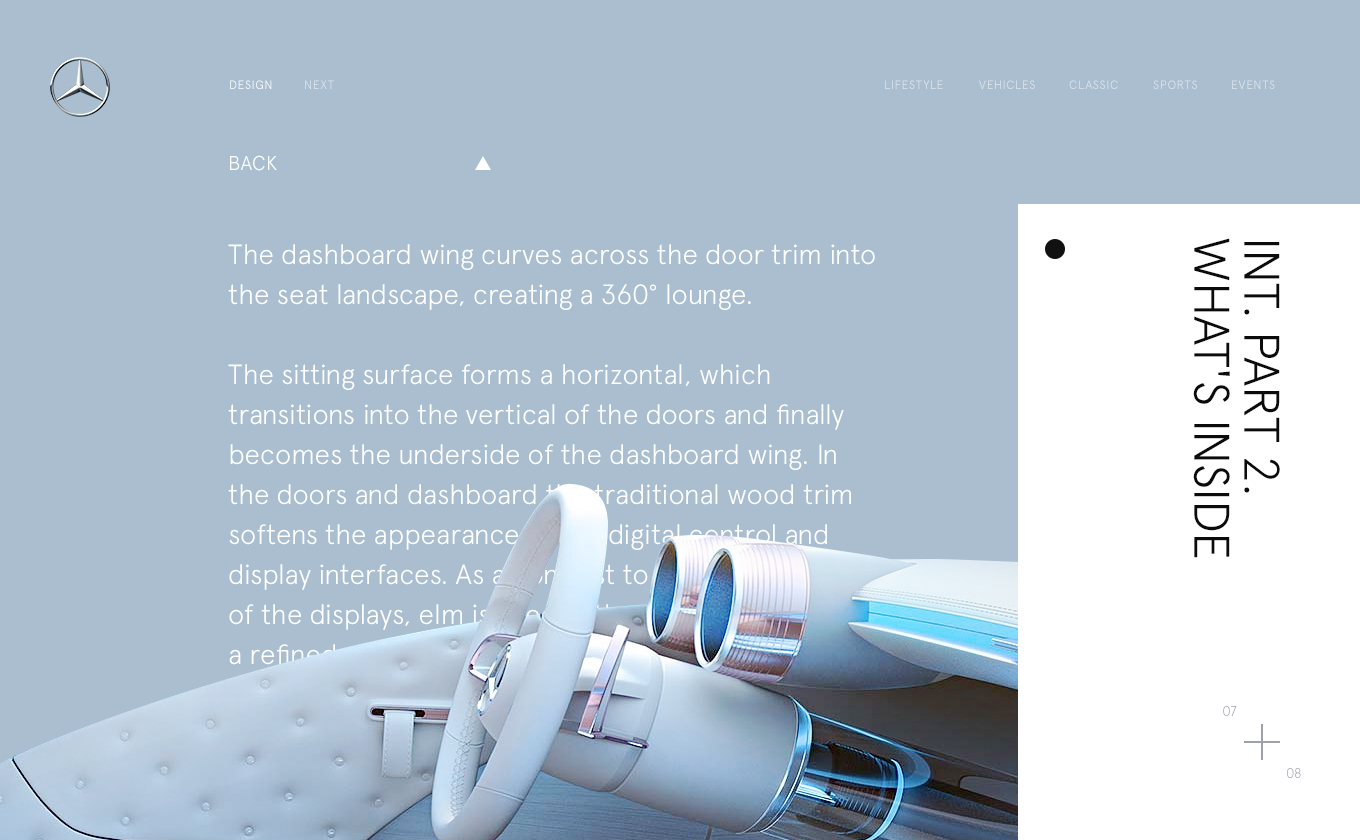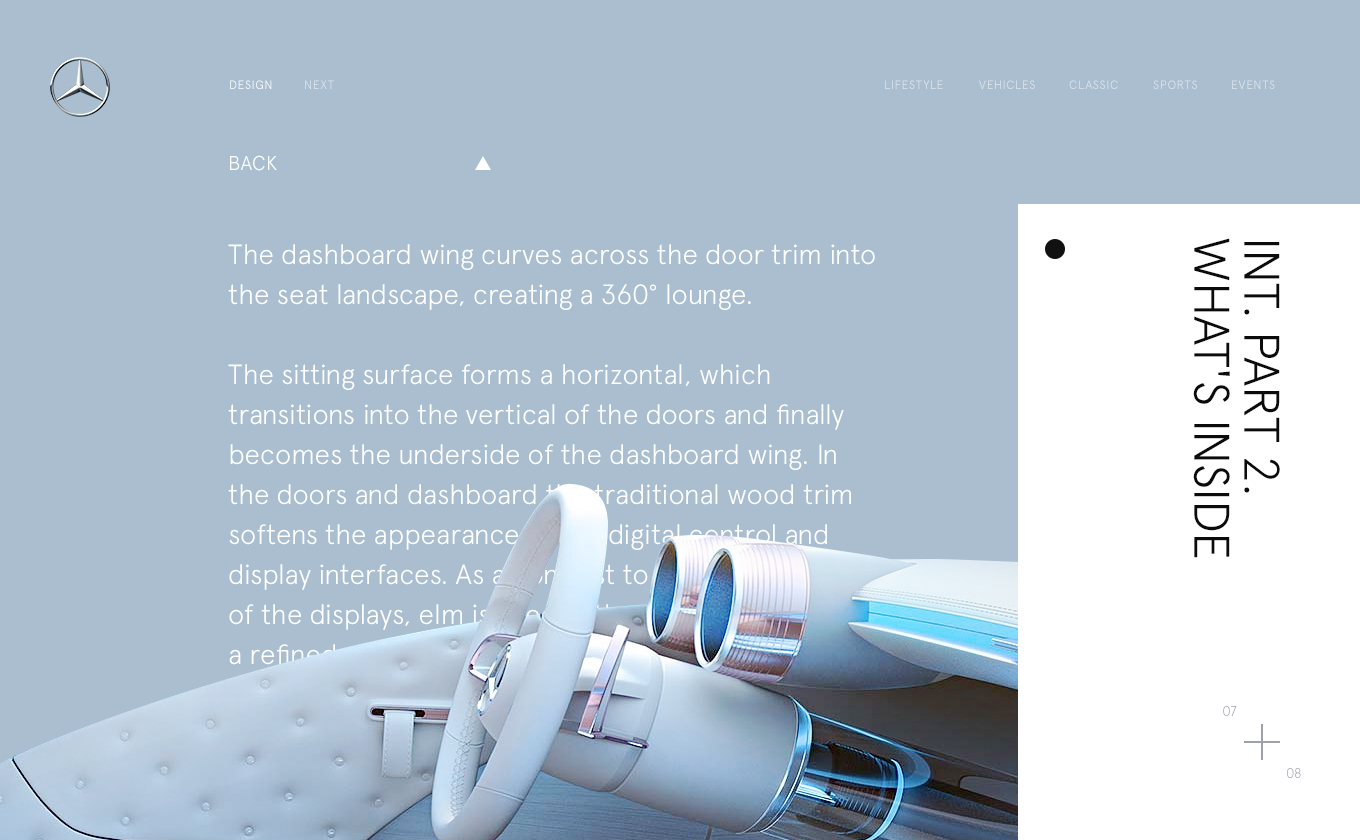 Animation of the projection screen
The presentation ends with the tradition of the technical parameters of the car.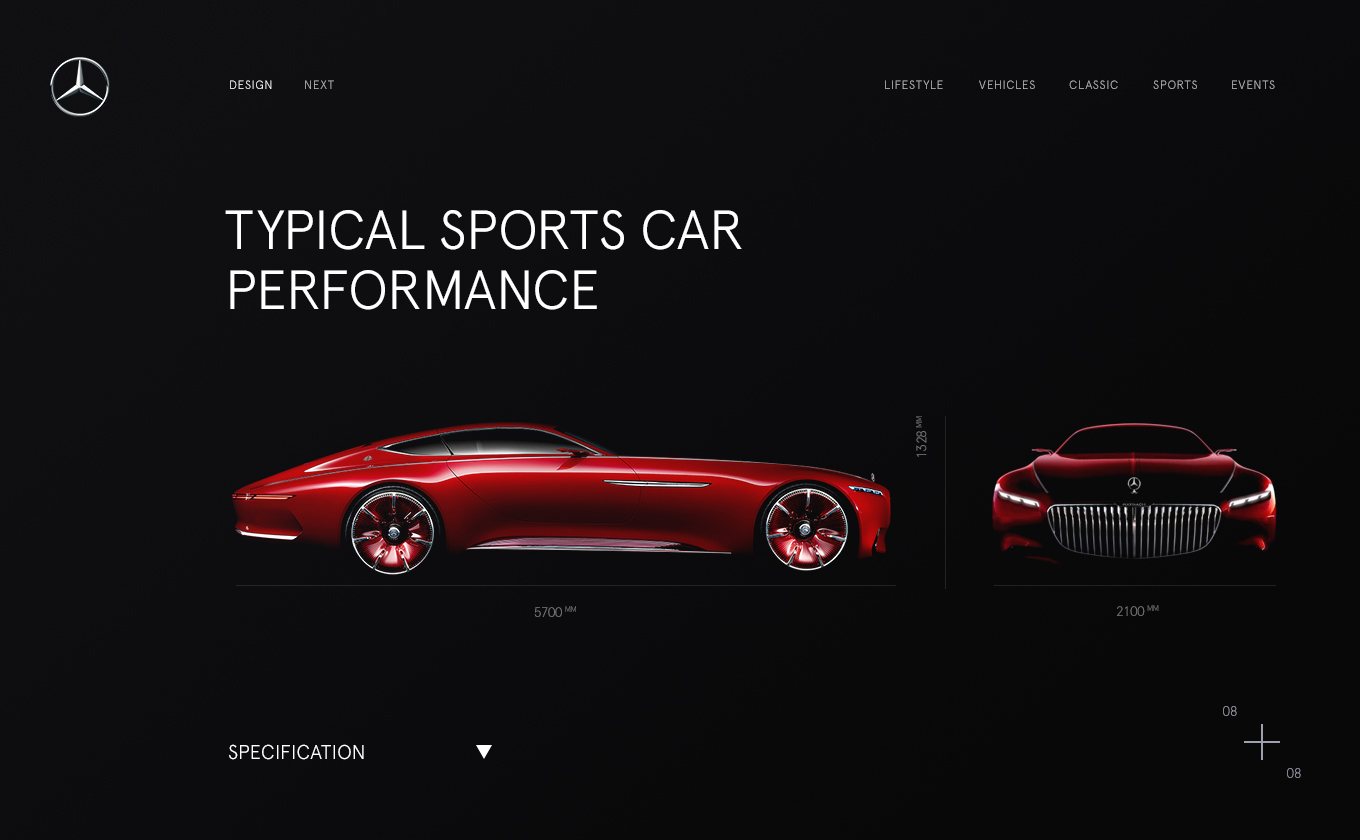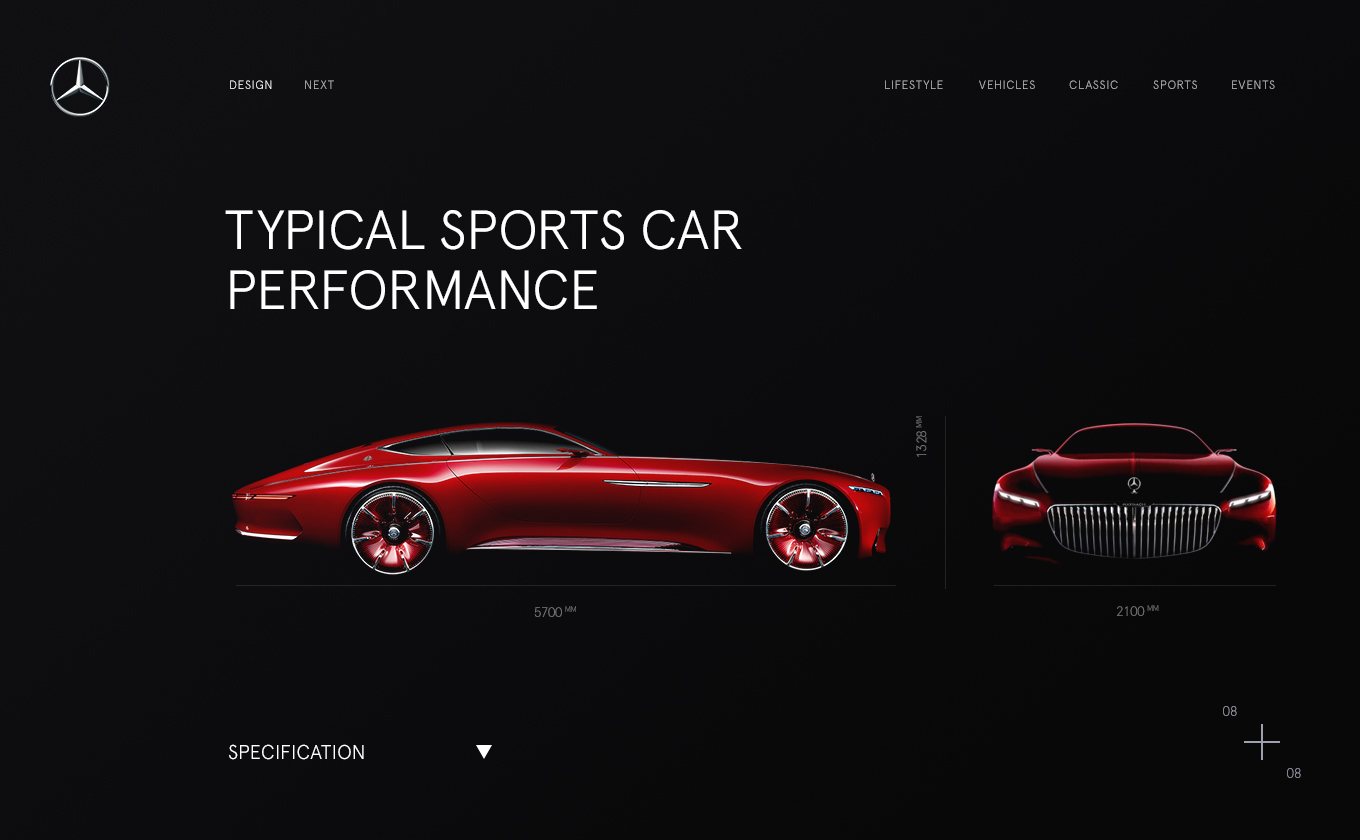 External dimensions of the car