Arthive. Apps
Mobile applications for artists and galleries
Role:
Designer, Product Designer
One of the directions of work of Arthive is the creation of mobile applications for galleries, museums, and artists. Especially for these purposes, an interface was developed that allows you to fill out a form and release your application.
Work begins with the welcome screen. Then follows the screen on which you can select the type of mobile application.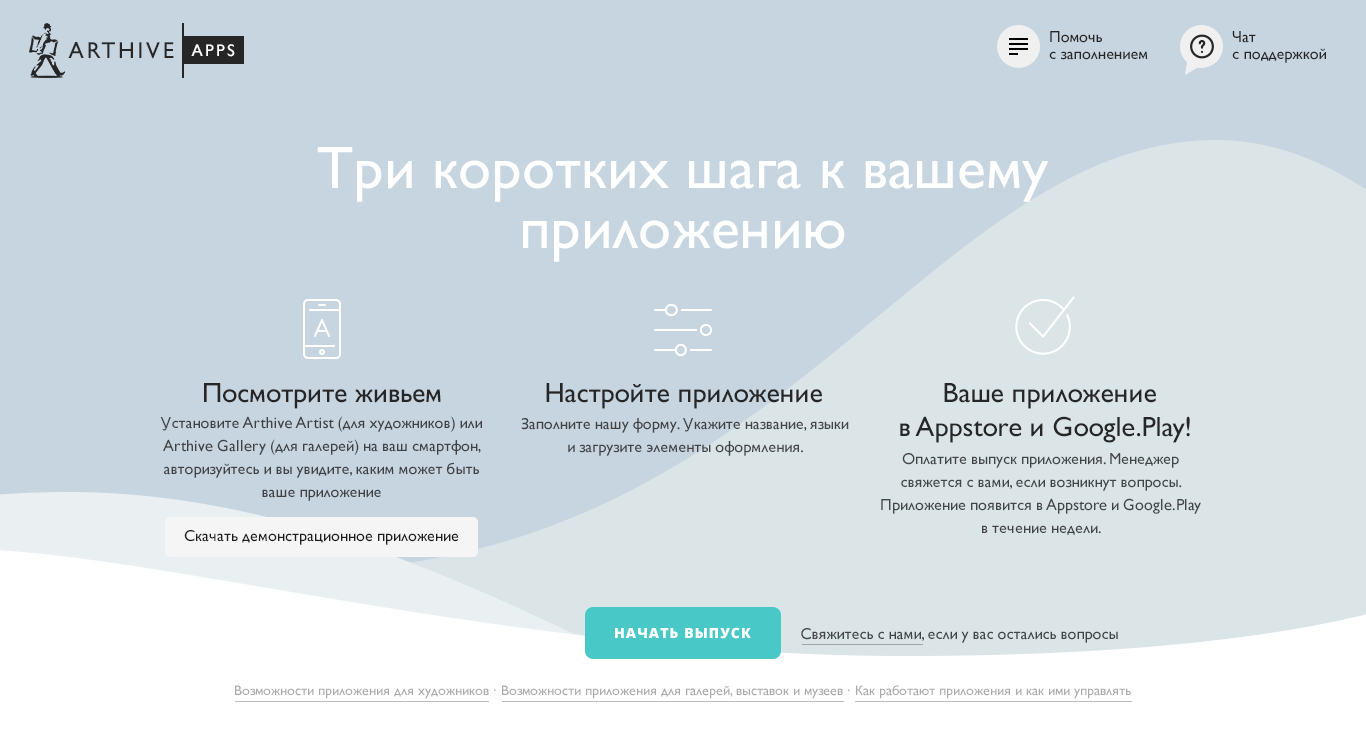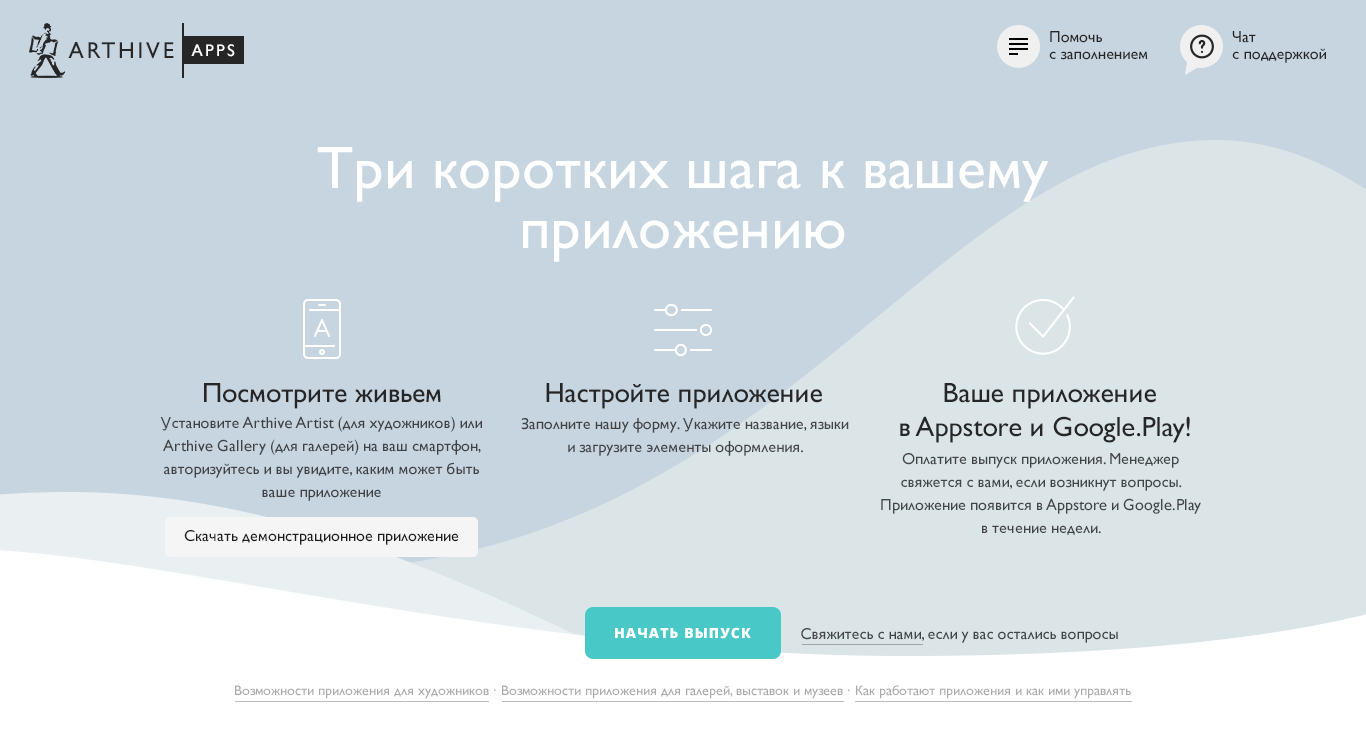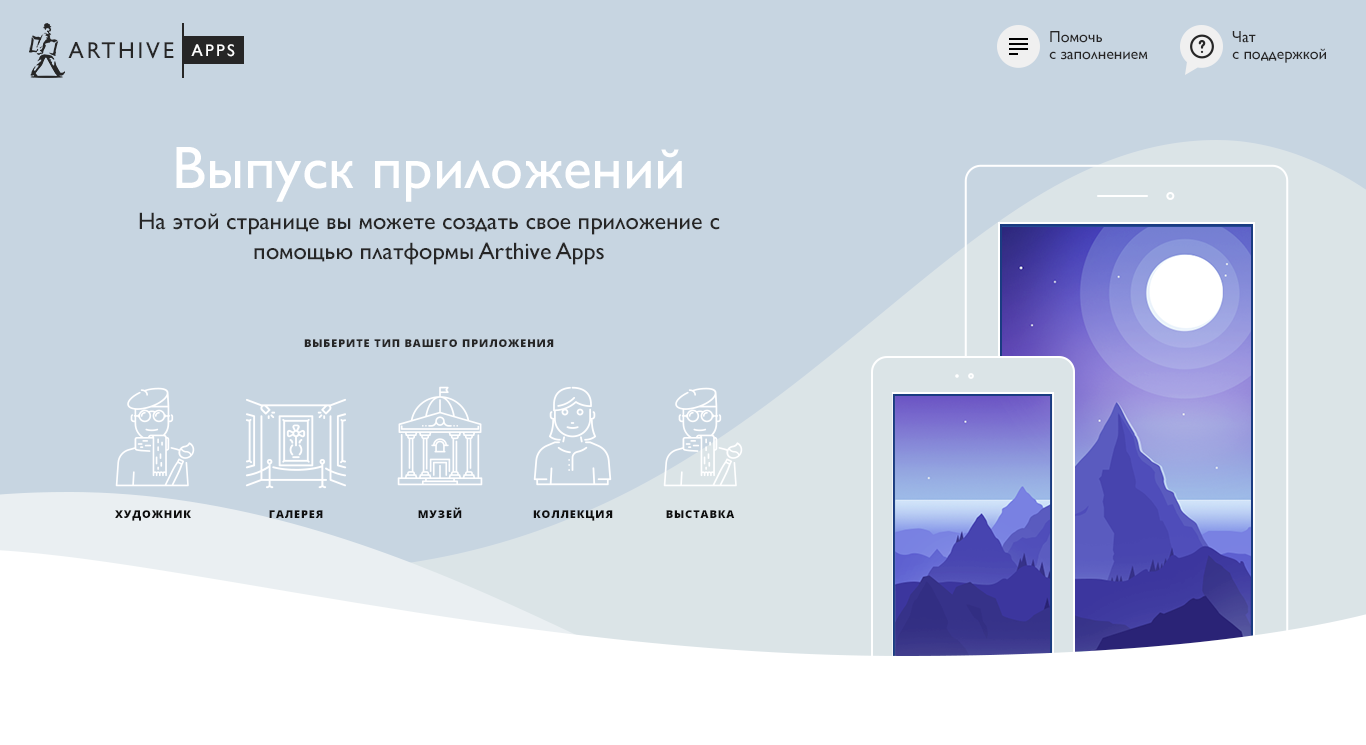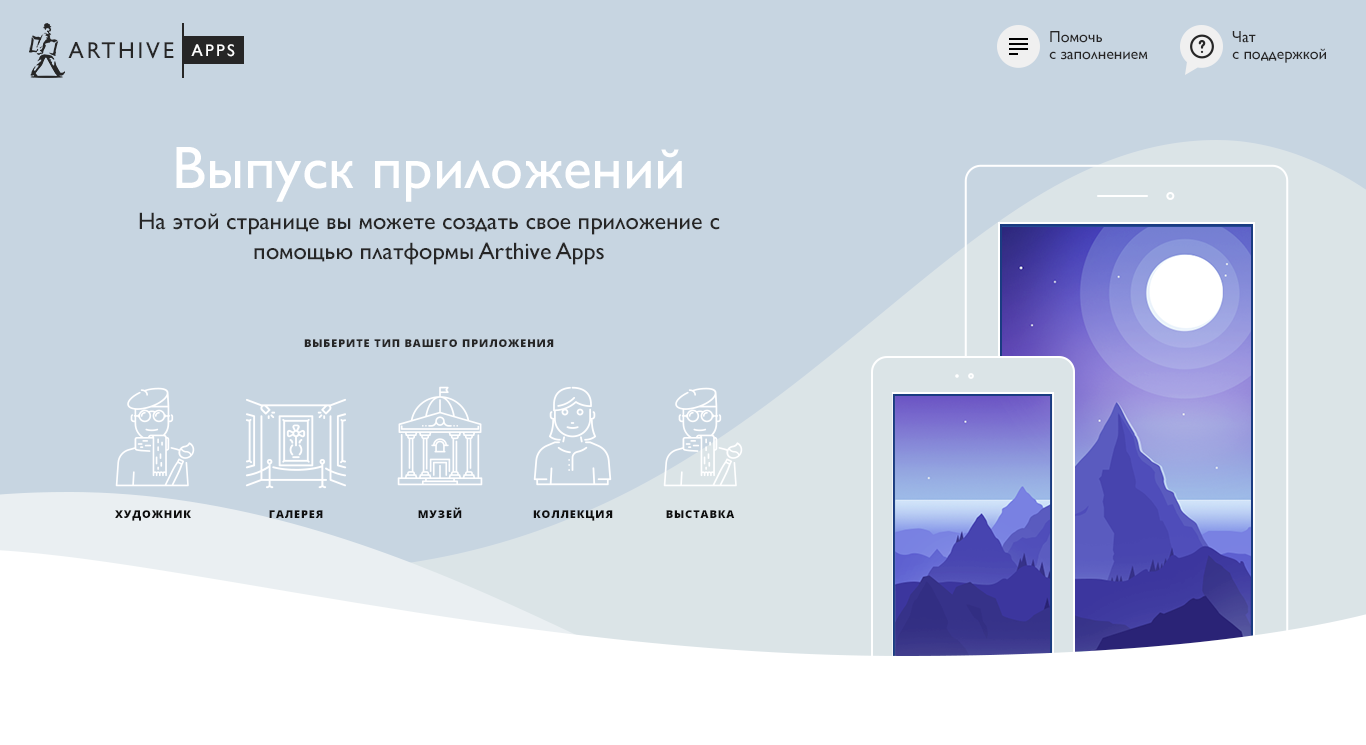 Then the user starts filling out the form. At this time, the cost of issuing the application and monthly support is calculated. After filling out the form, it remains only to add the necessary images: icon, splash screen, promotional banners, as well as to clarify the details of the tab bar and the main interface colors.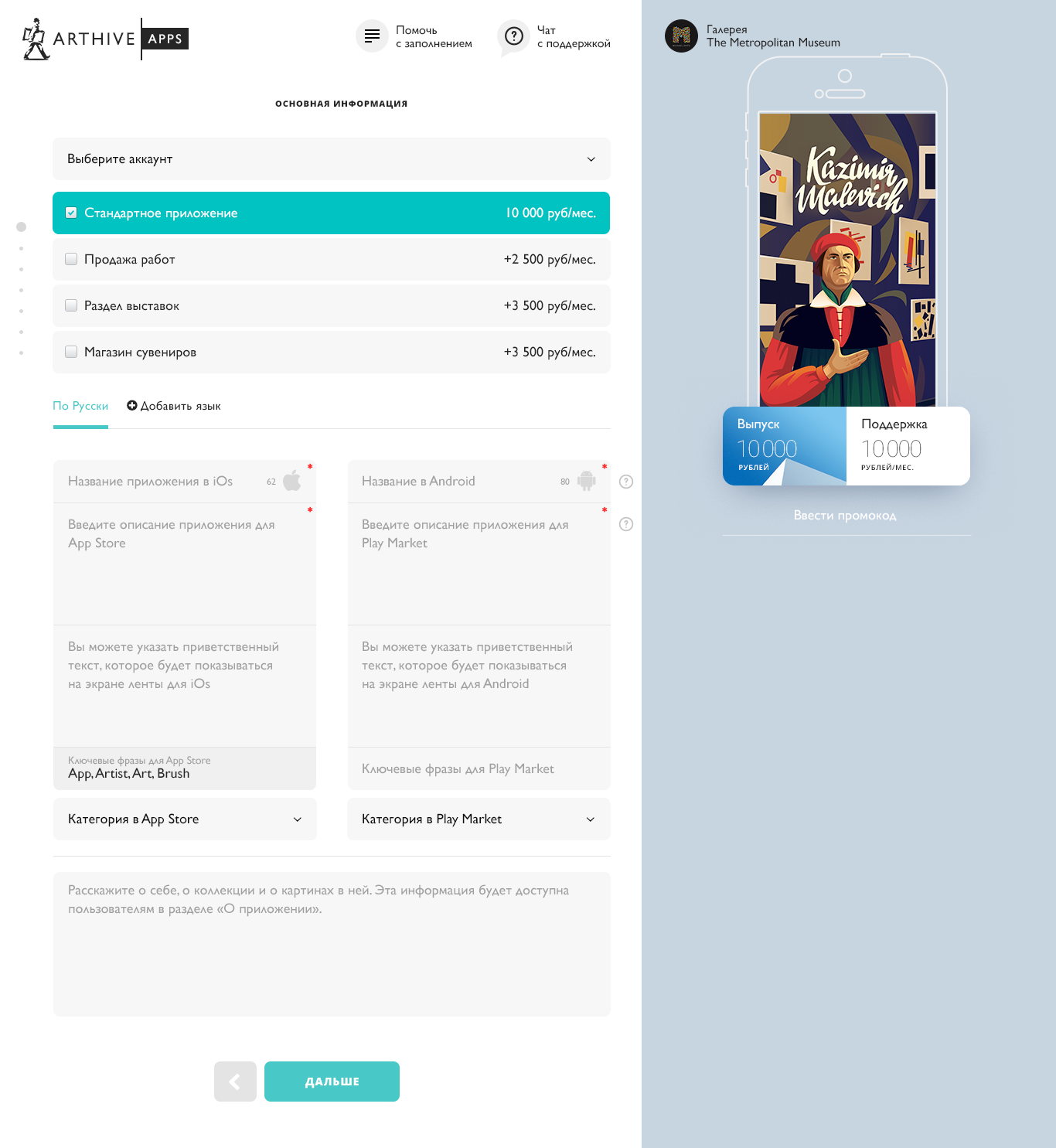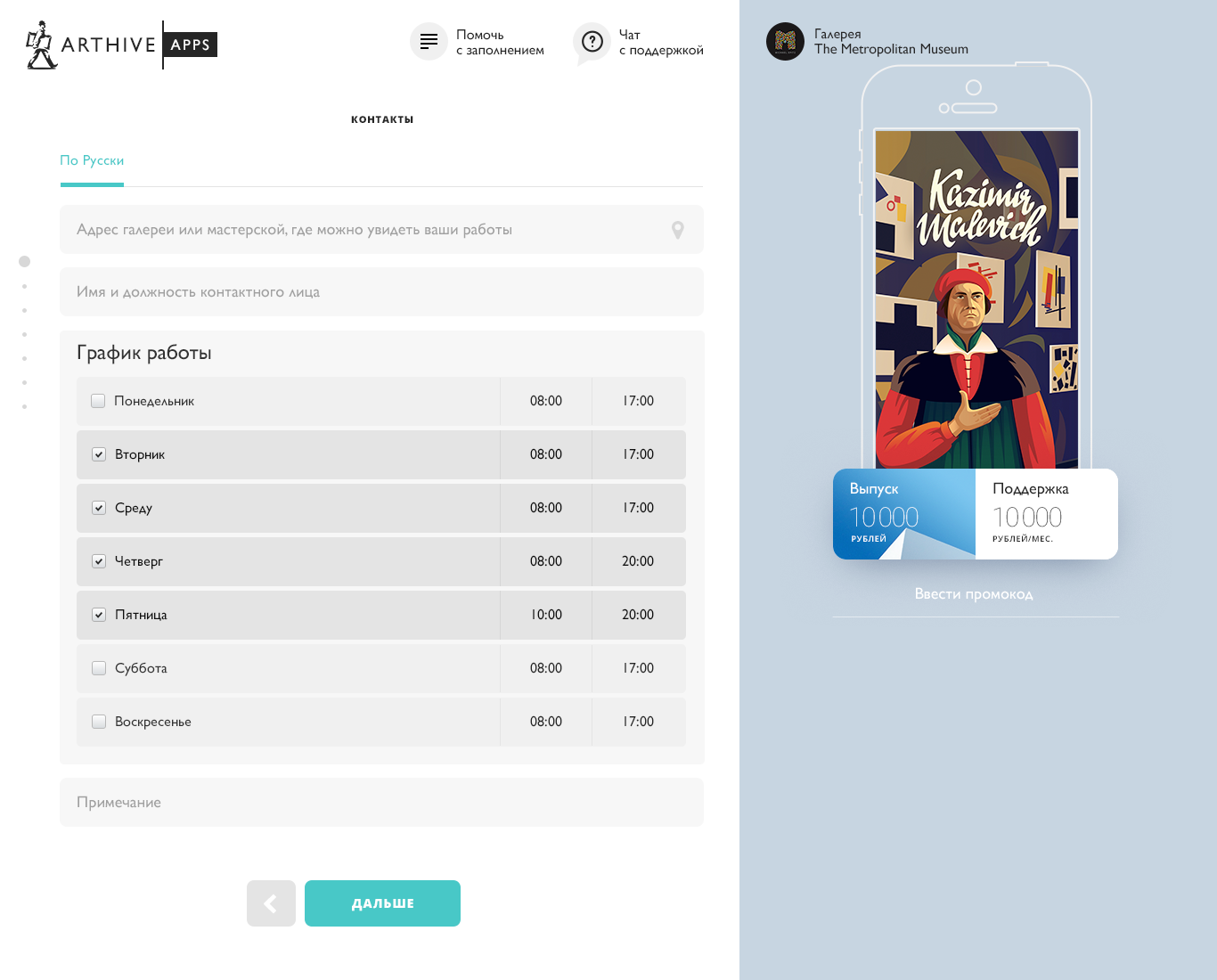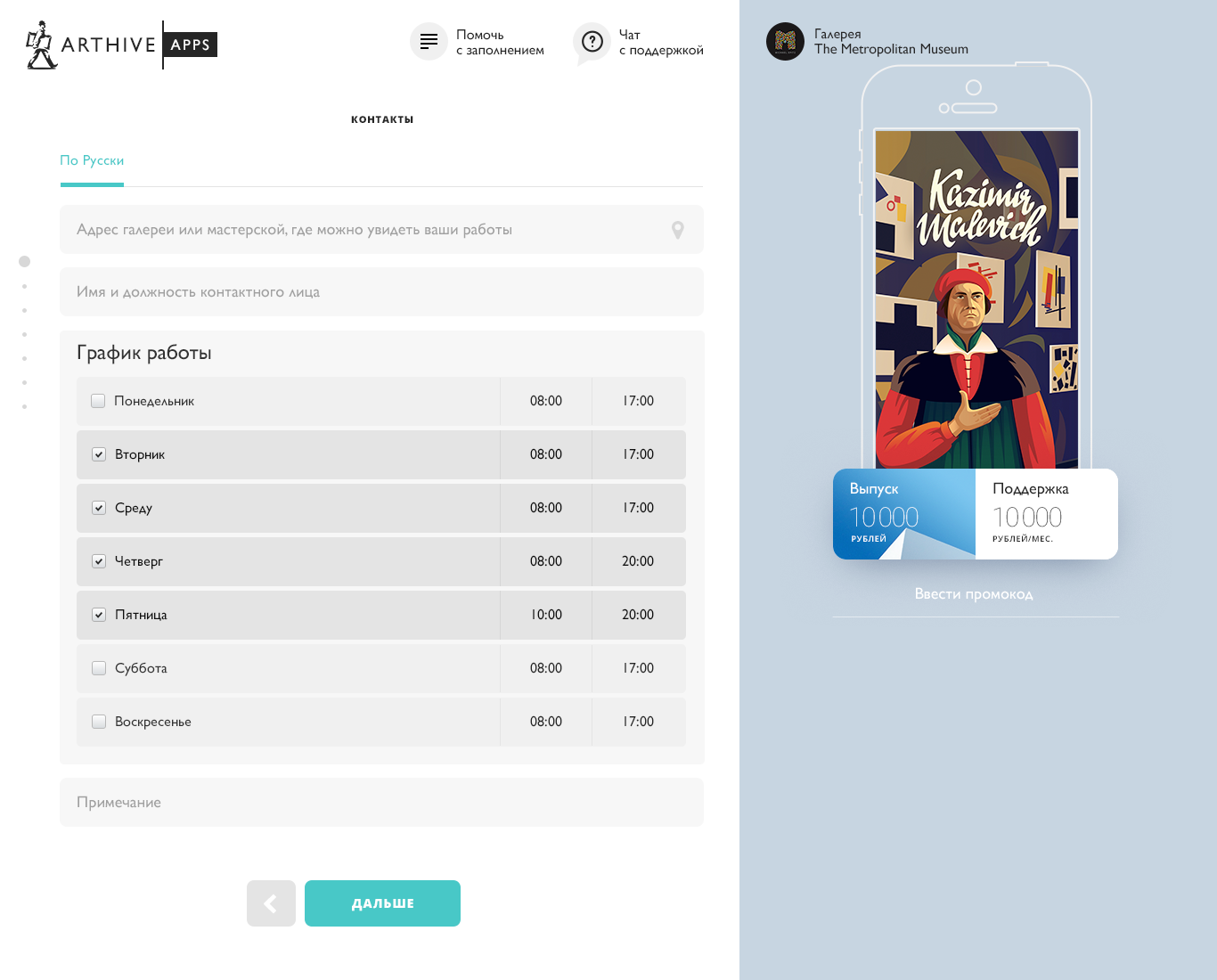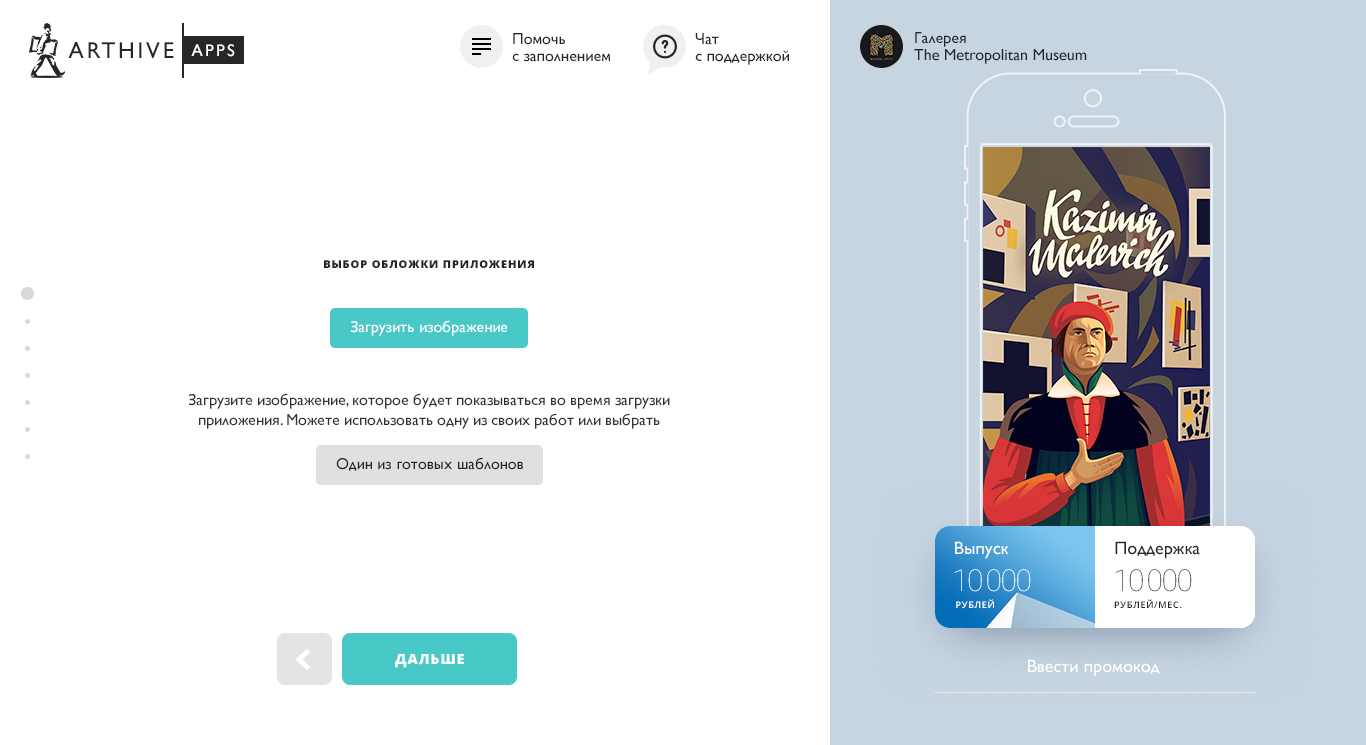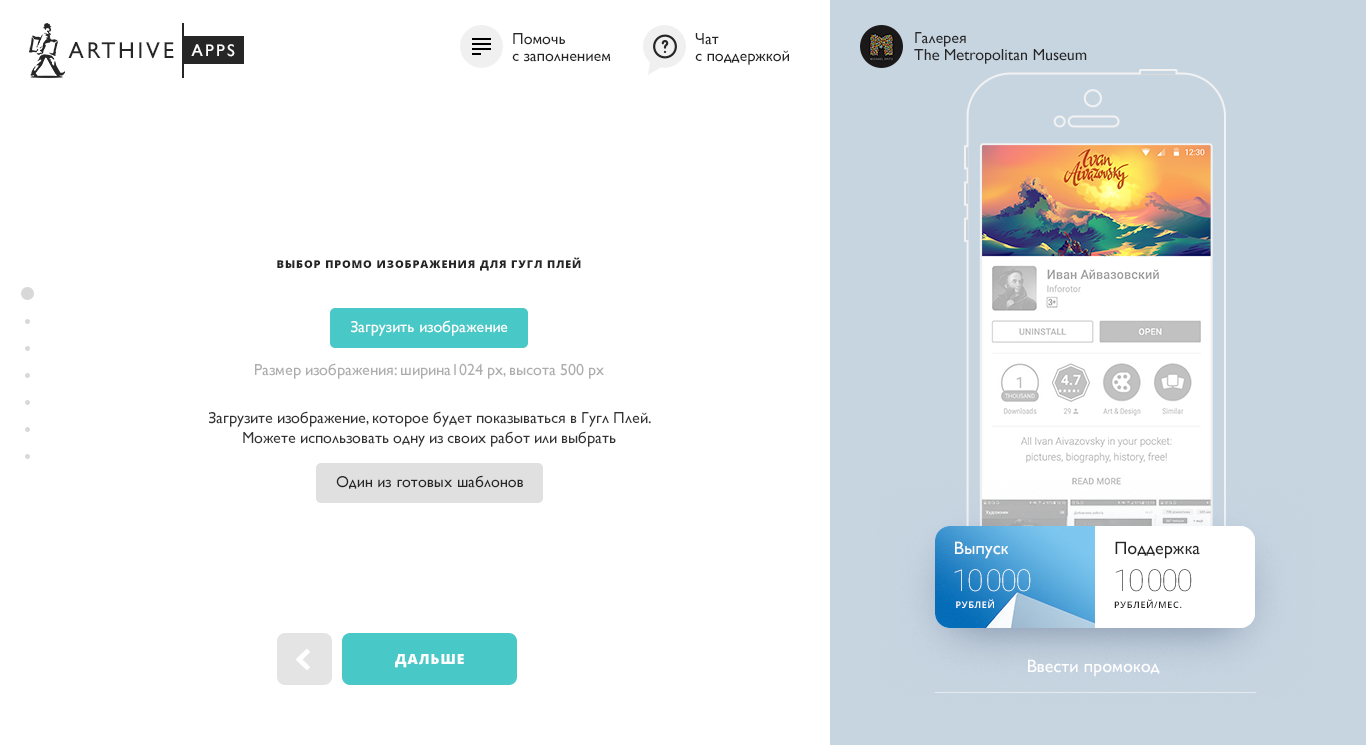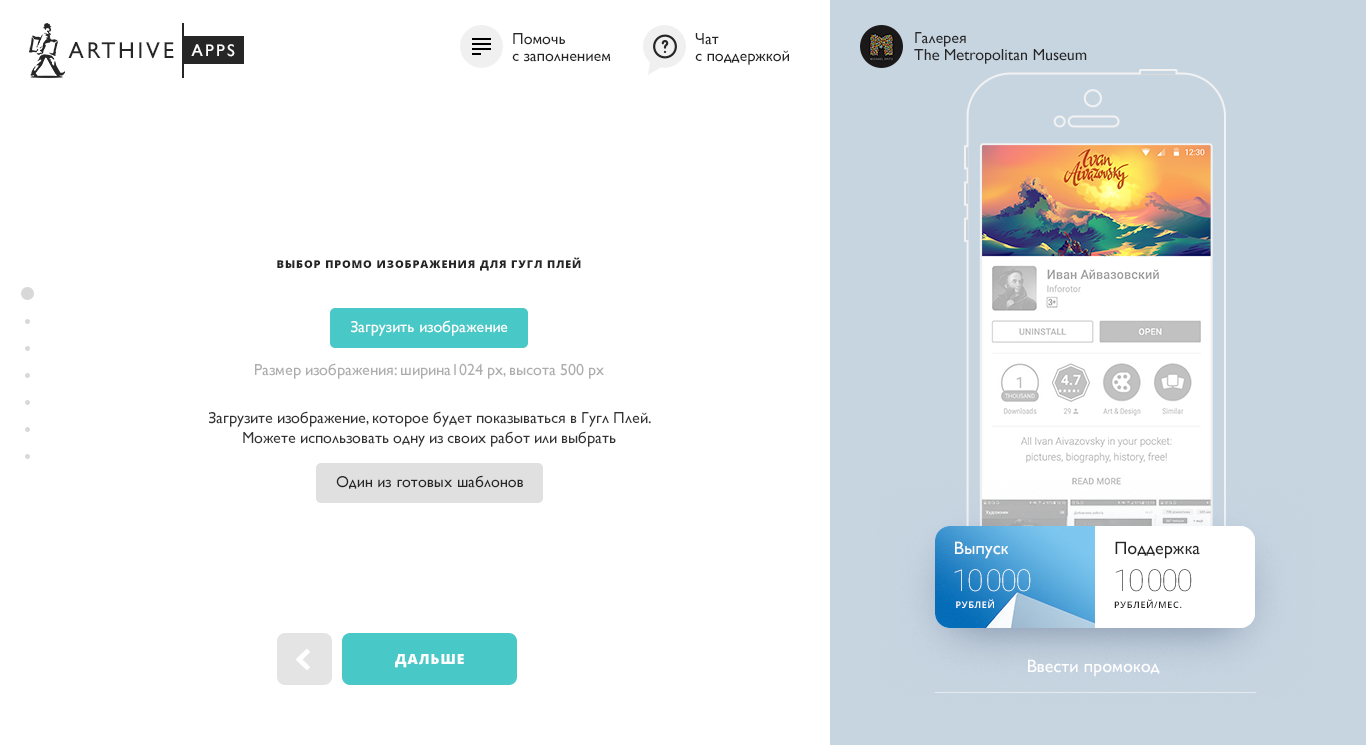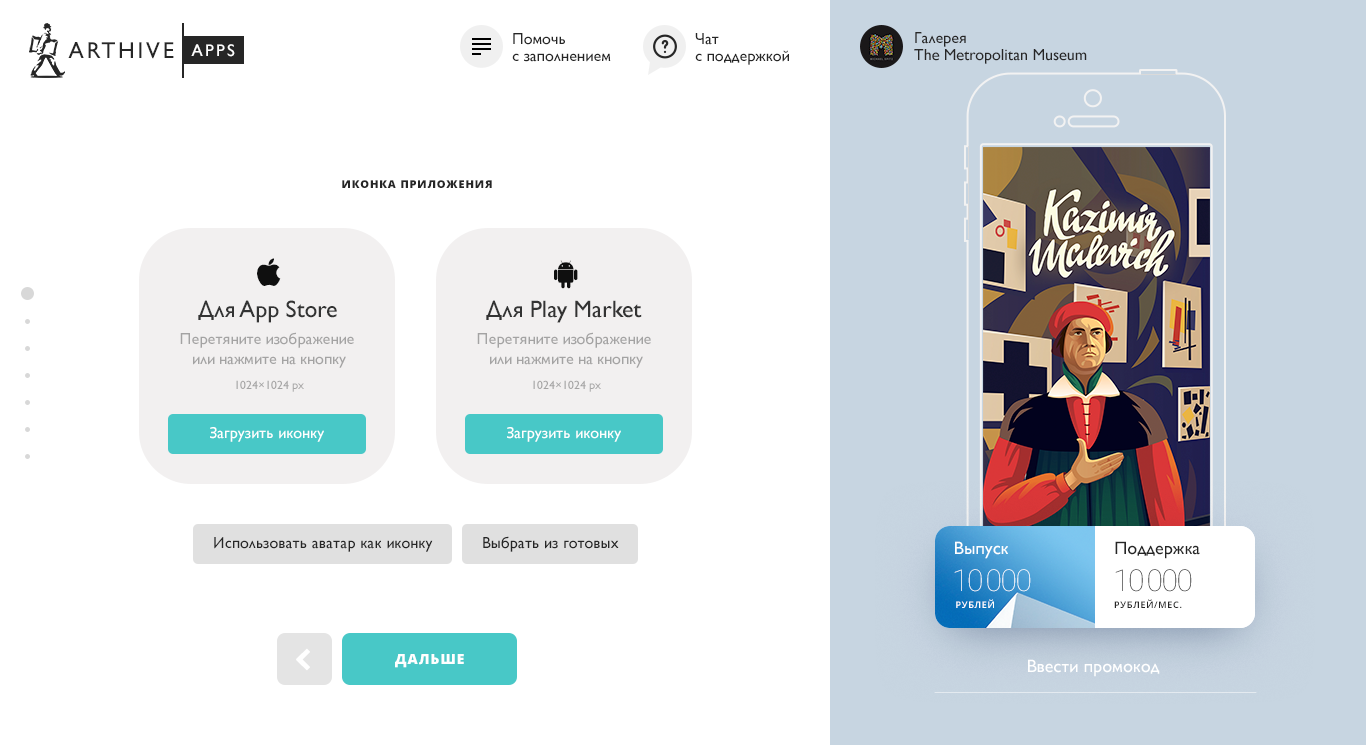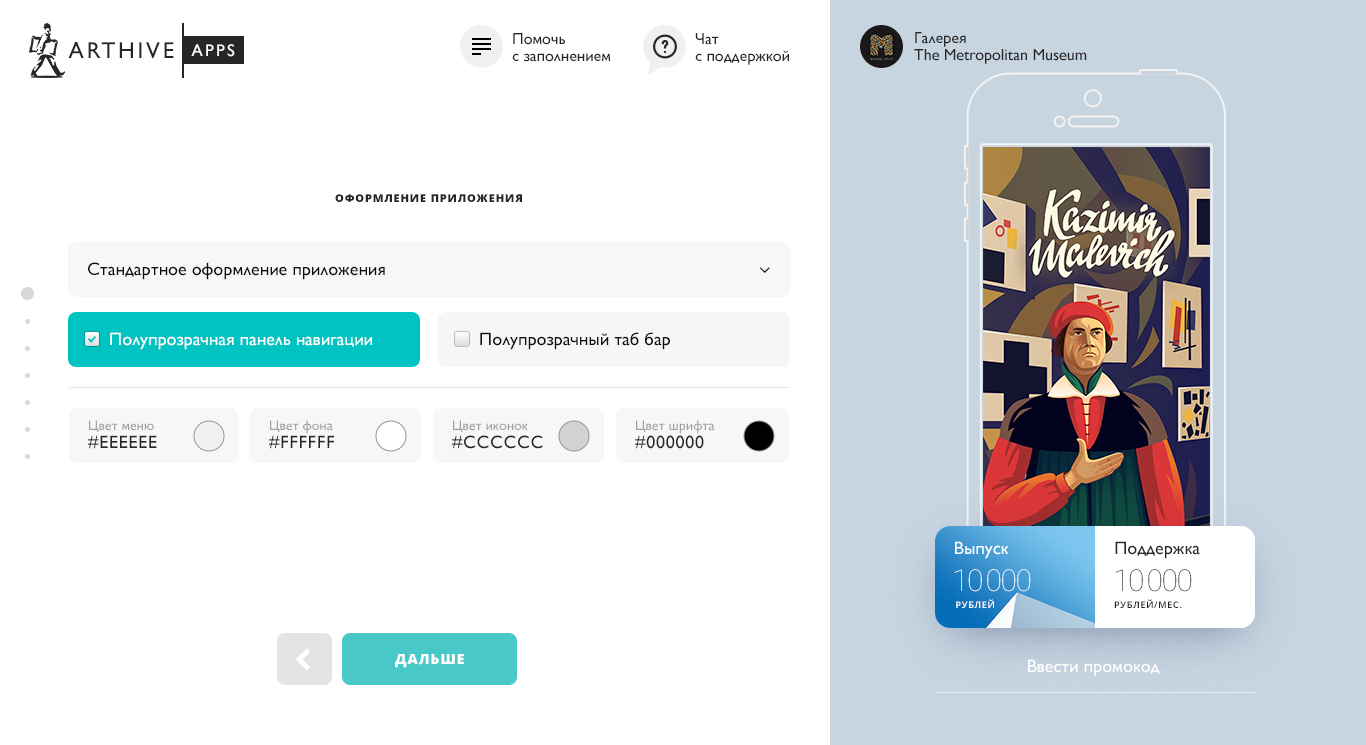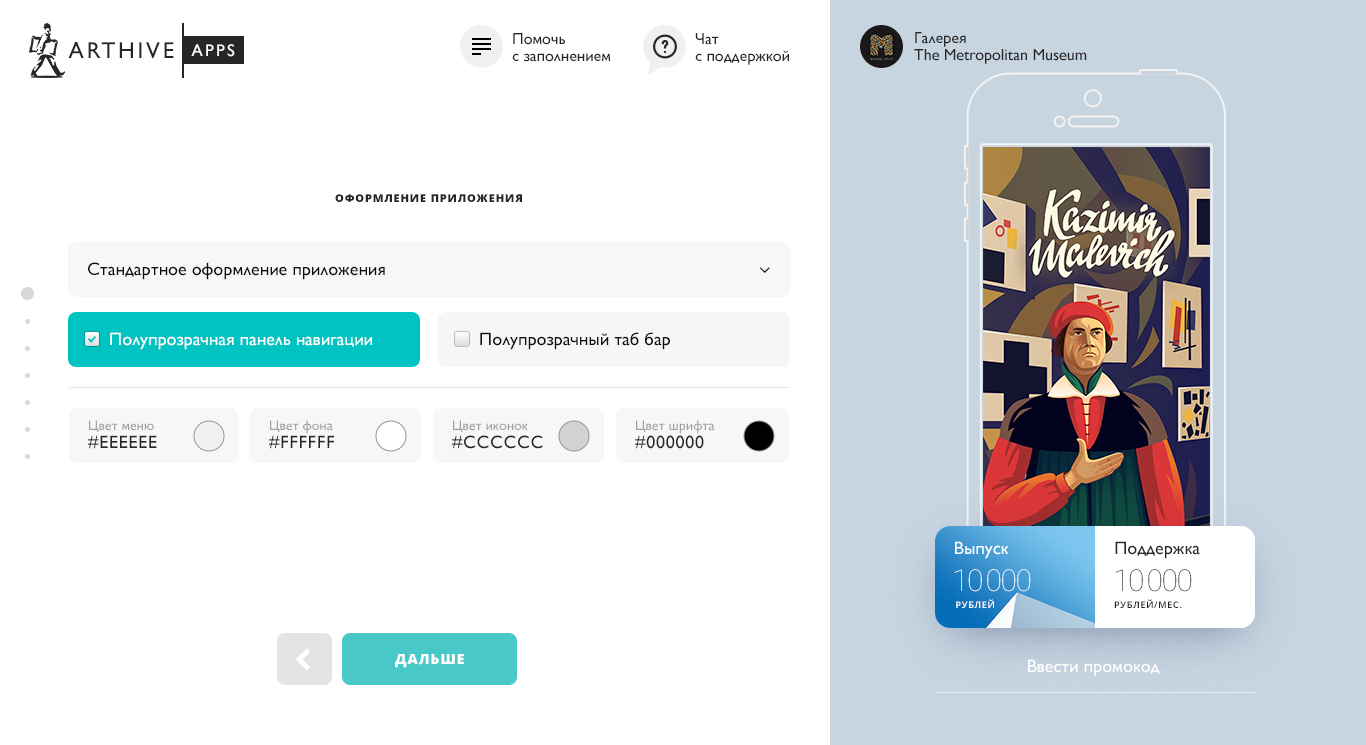 Everything is ready, it remains only to pay. In case of difficulty, you can always use the support in the chat or order help with filling out the form.