Vasiliev Groove
The best drum show in Russia
Vasiliev Grove is a musical team of drummers. Since 2012, drum-label Vasiliev Groove is considered "The Best drum show of Russia". Vasiliev Grove represents the country internationally. They open the Championships, play on Red Square and in the Kremlin Palace, on the roof of Gorky Park and on the main Music Awards of the country. For the team, I made website design. The first part of the work is the main site.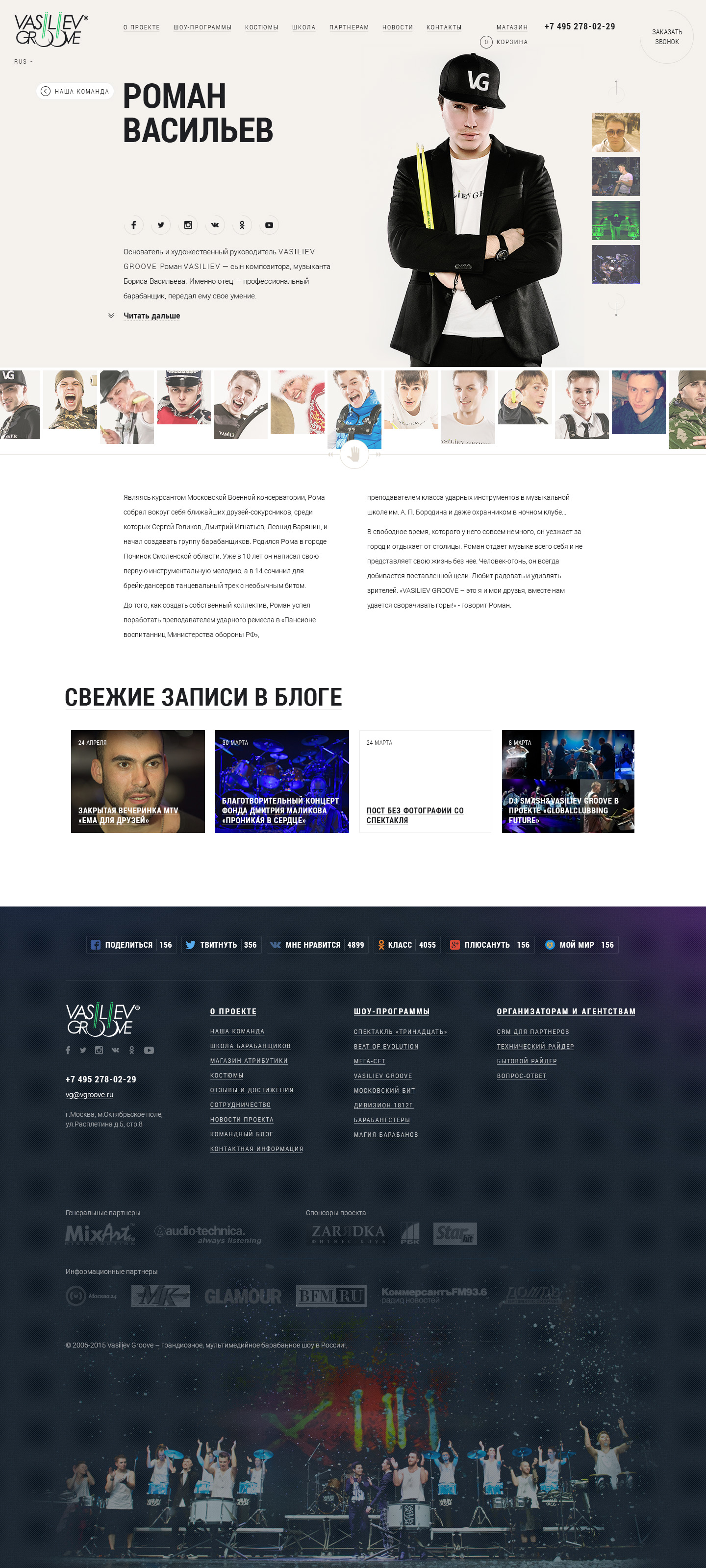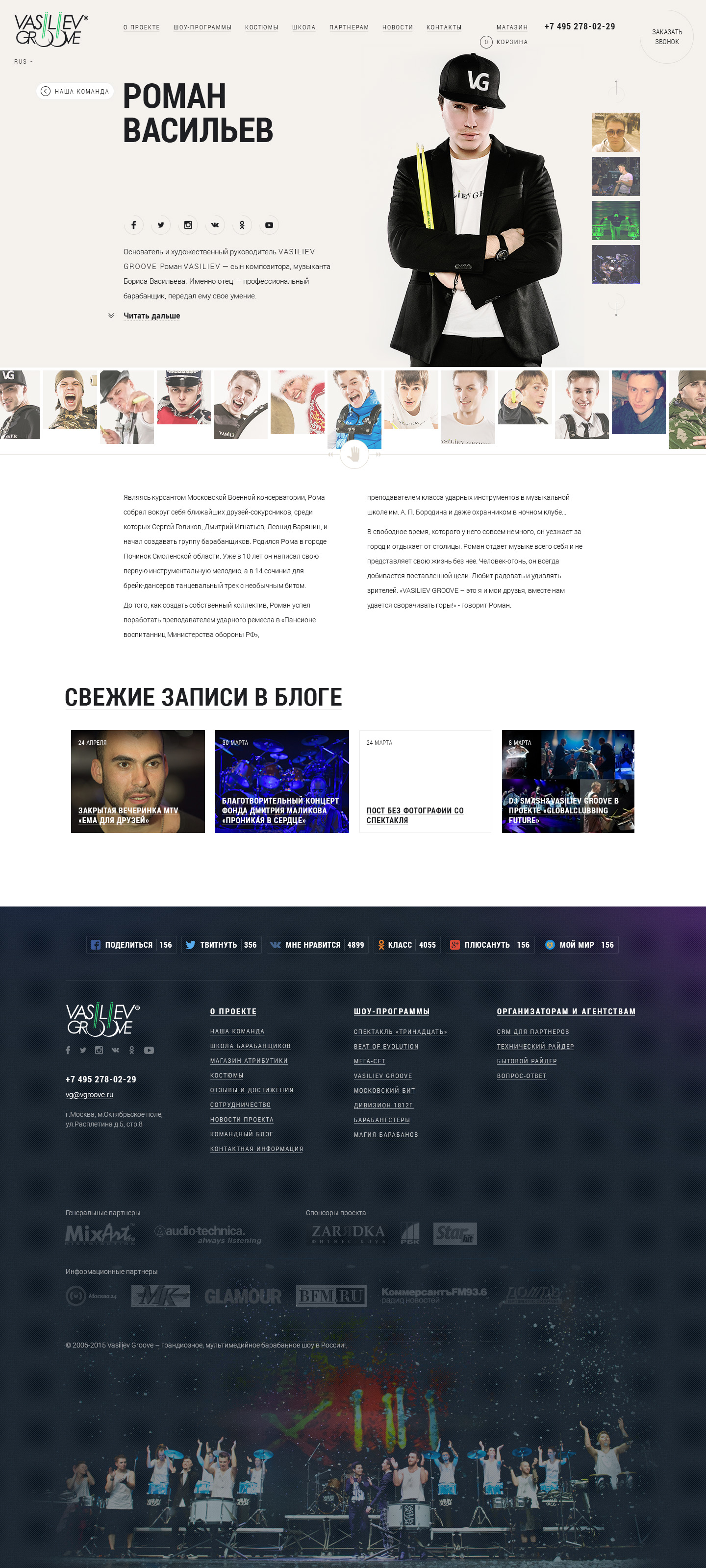 Following the main site, we developed a music attribute store.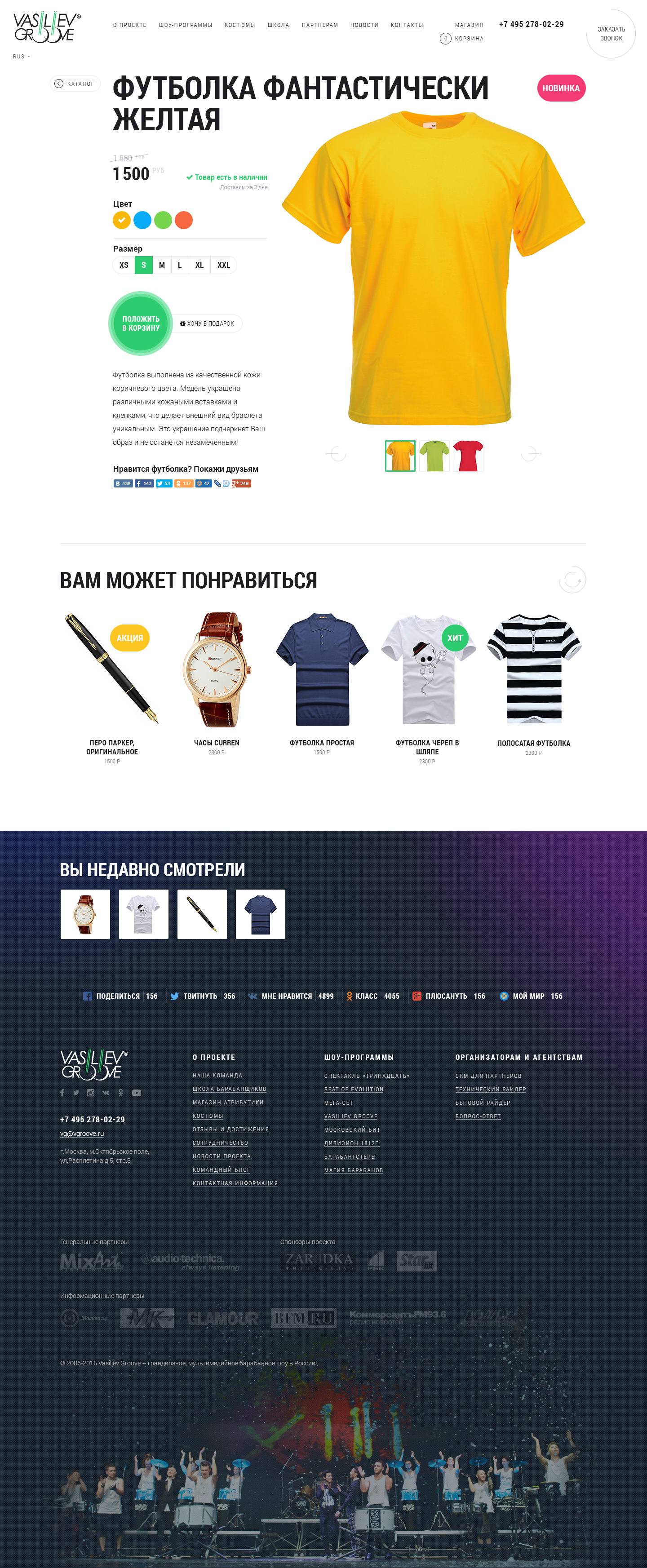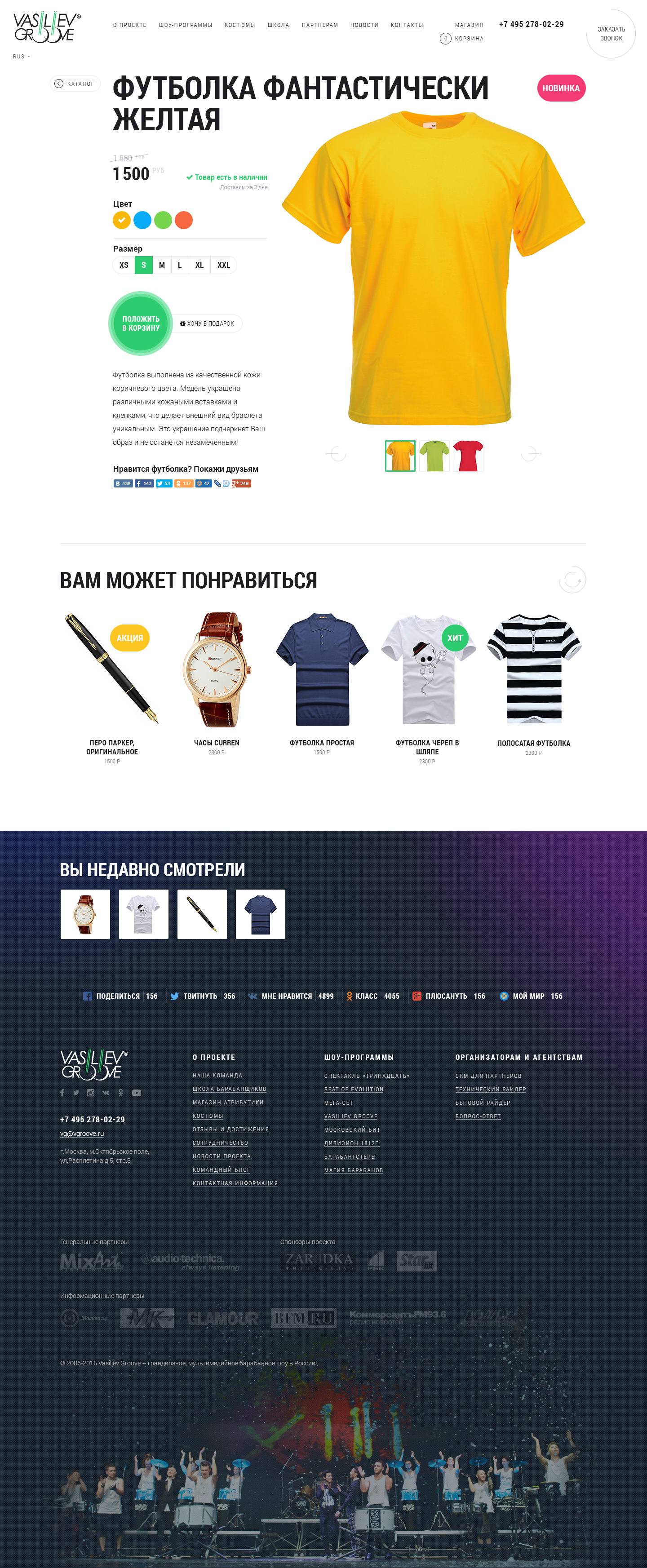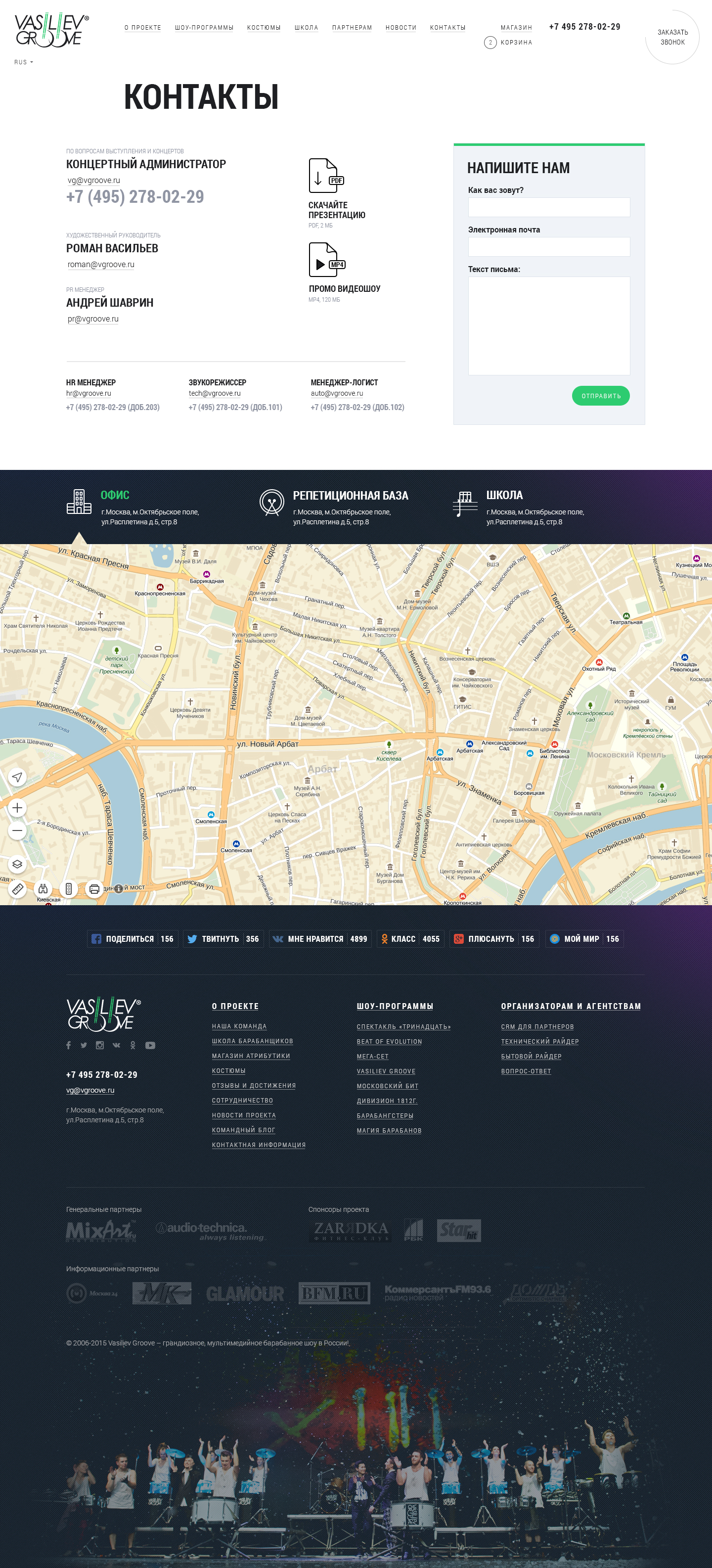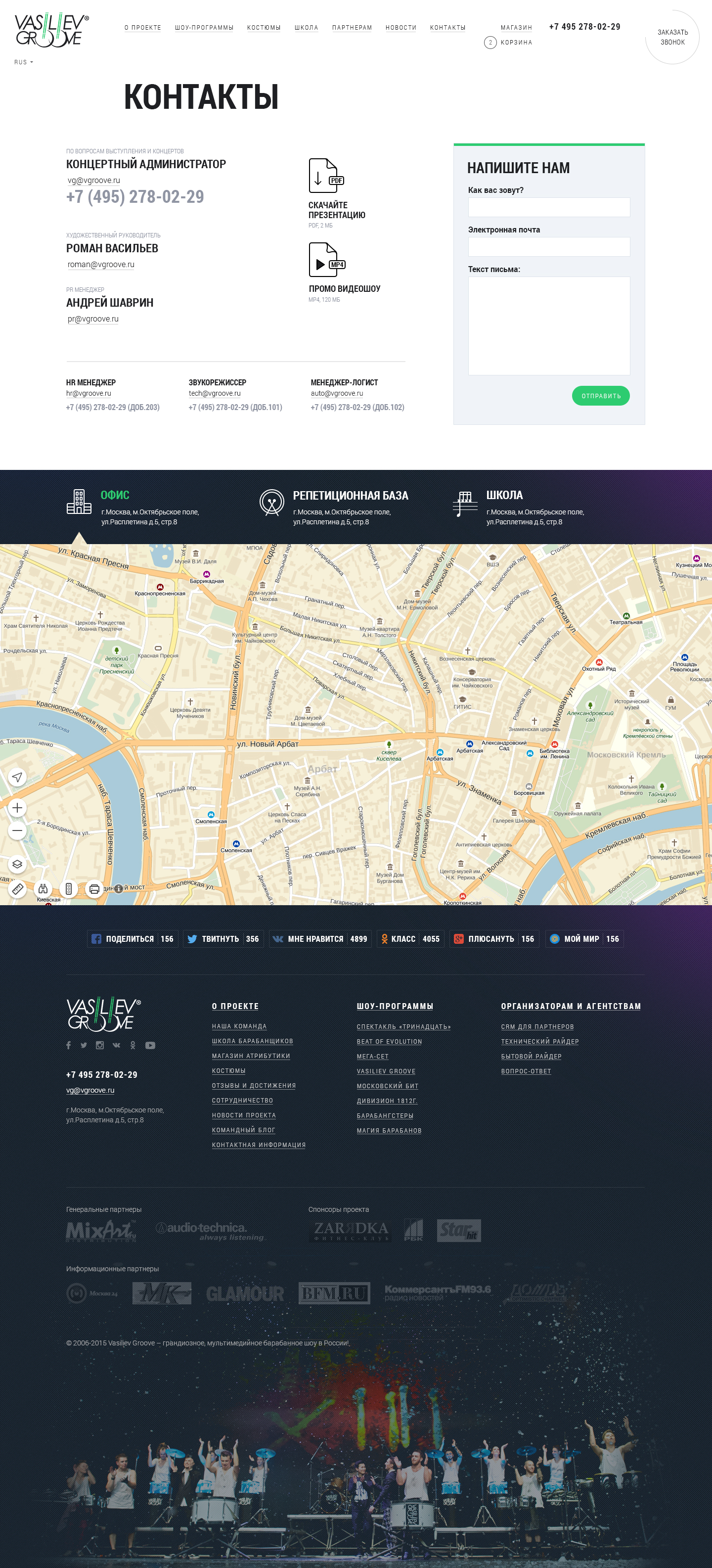 And the final touch is the creation of a landing page for the school of Roman Vasilyev.