The Louvre
One of the largest museums in the world
The Louvre is one of the largest and most popular museum in the world. Its collection has about 300 thousand exhibits, and in 2017 it was visited by 8 million people.


Gallery with exhibitions and the main page of the project
For the Louvre, I have prepared a small concept. It is based not only on the usual redesign of elements, but also on rethinking the presentation of information on the site and its information architecture.
The main page has been carefully redesigned. First of all, the exhibition gallery has been updated. Also on the main page I put the history of the museum and links to the branches of the Louvre.




The second most important place on the page was occupied by information about the audio guides of the Louvre and mobile applications.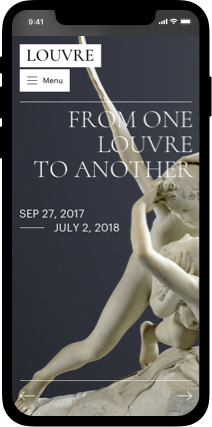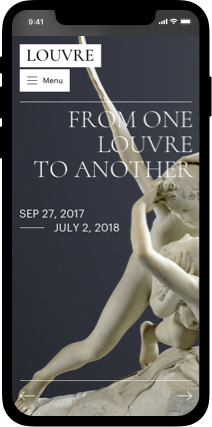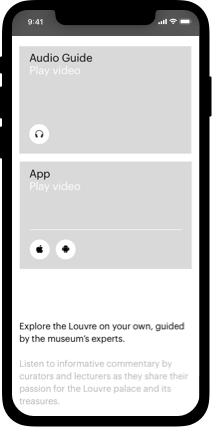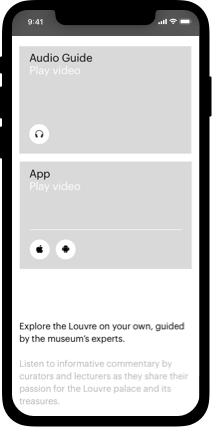 The section with the list of exhibitions was not only updated externally, but also a timeline was created with viewing exhibitions from which you can immediately proceed to the purchase of tickets.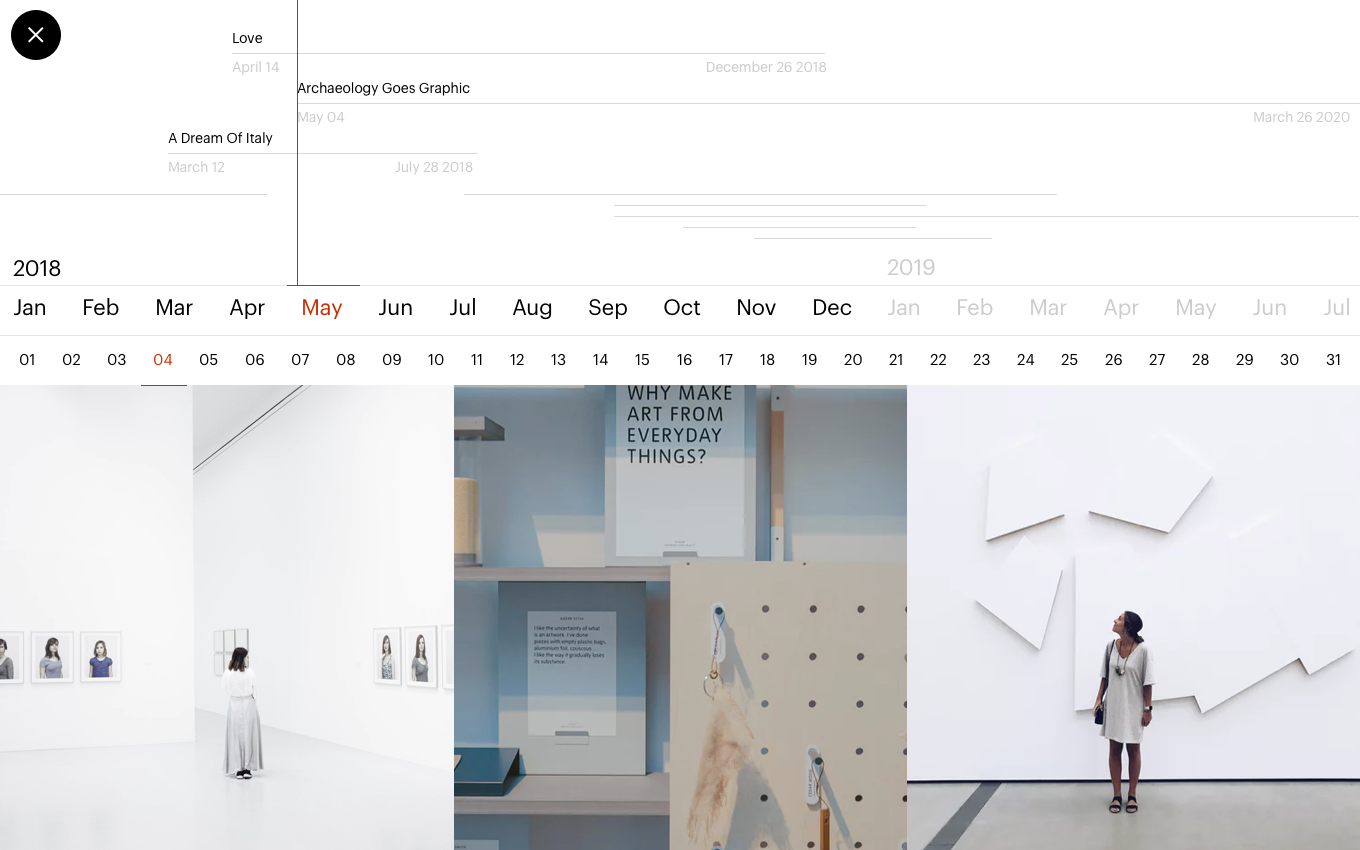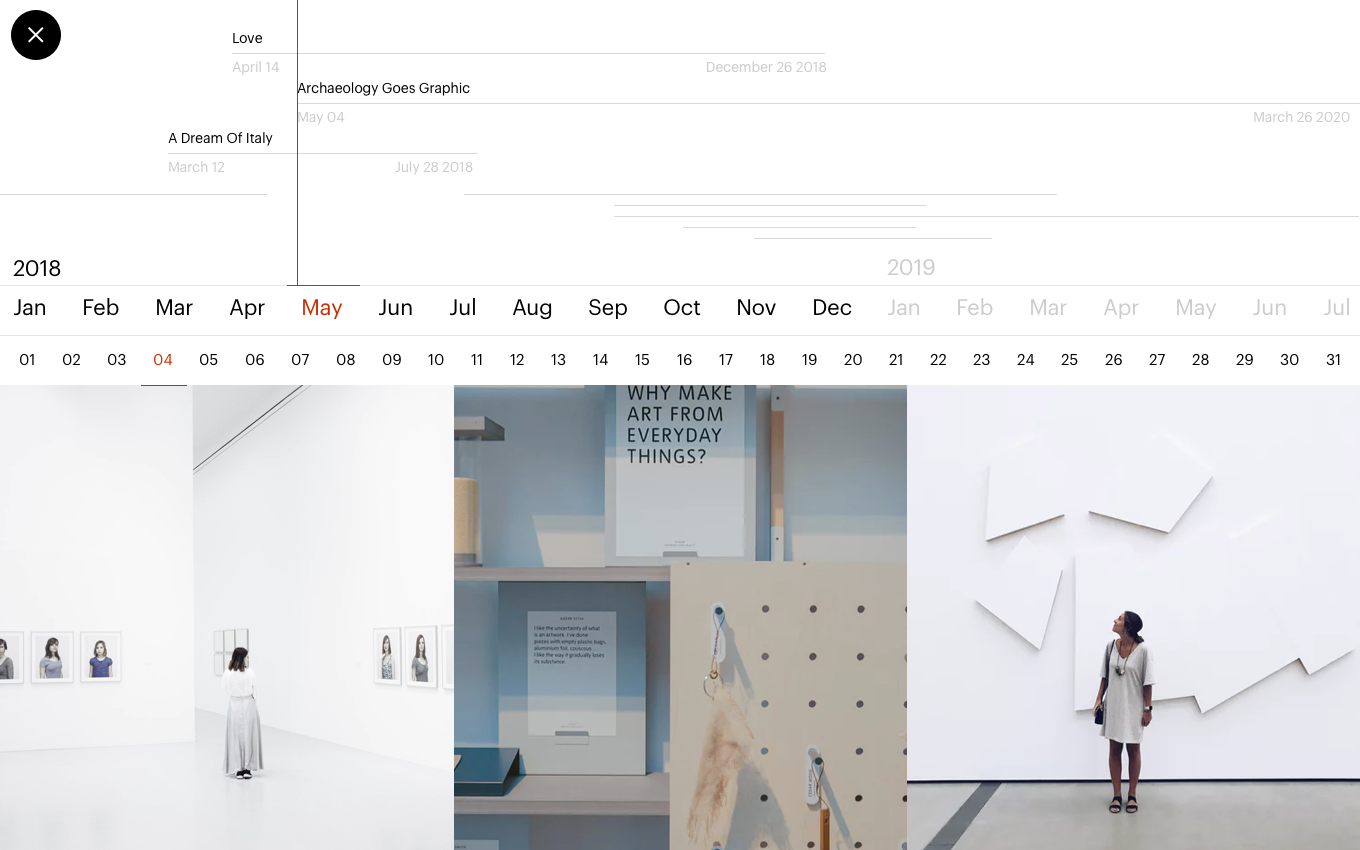 Timeline with exhibitions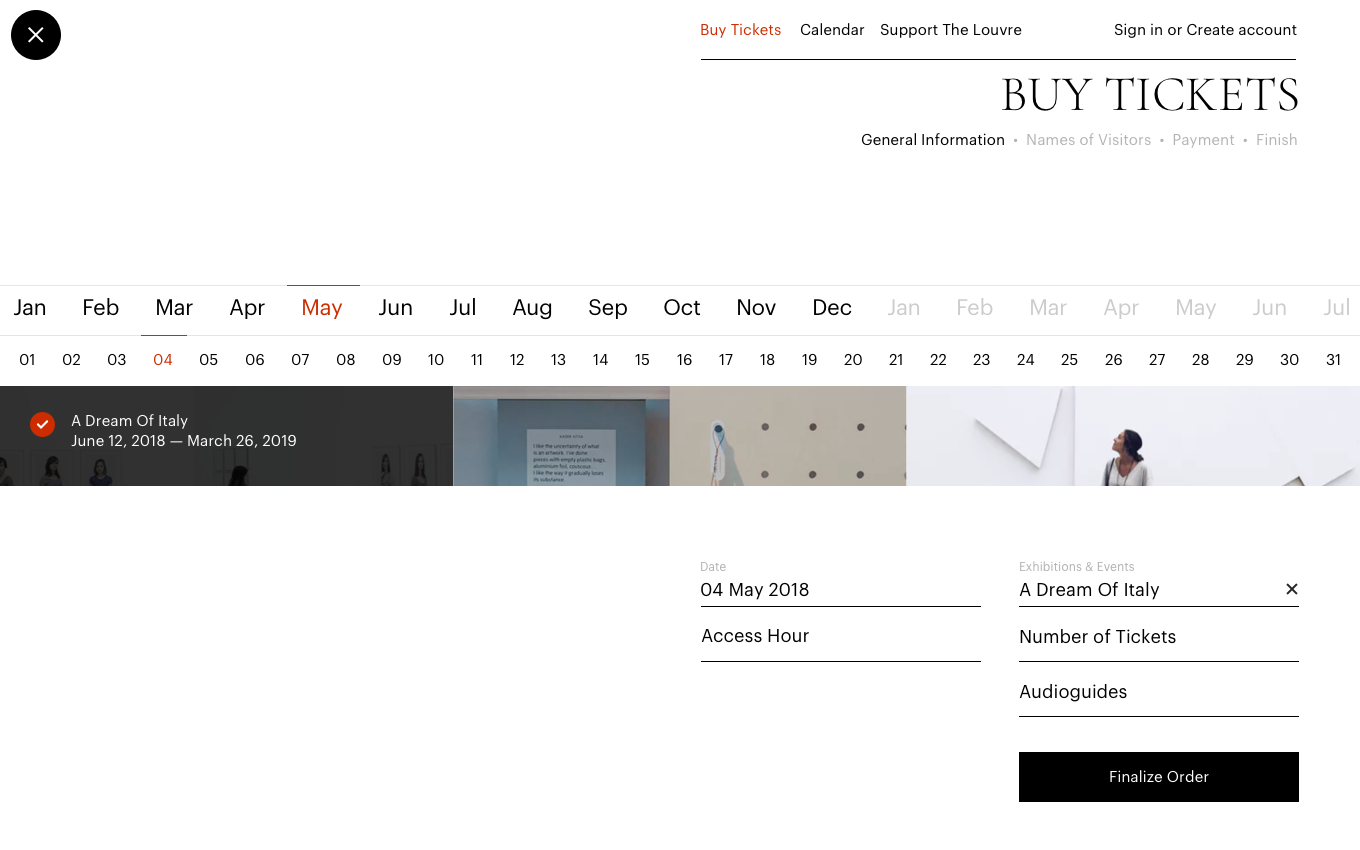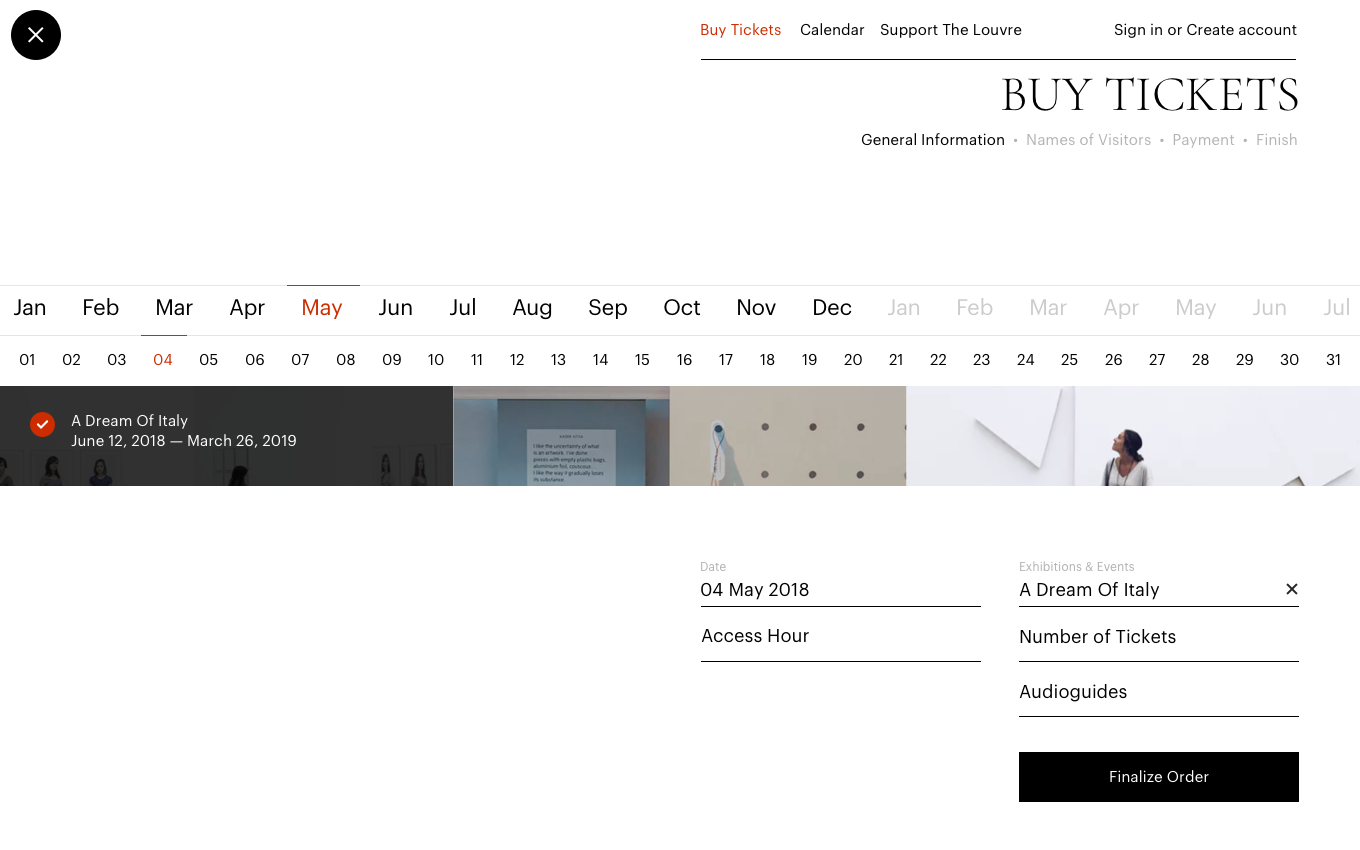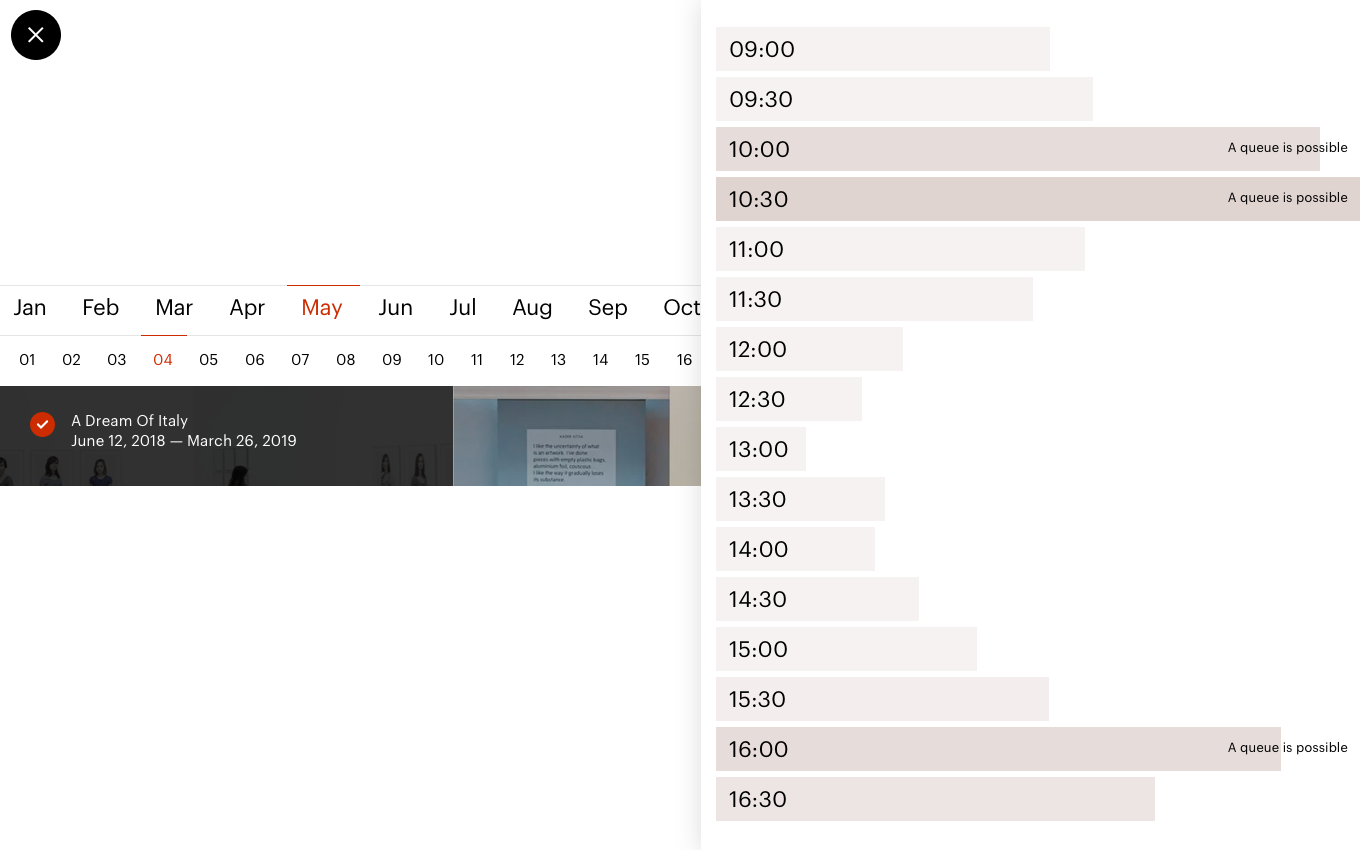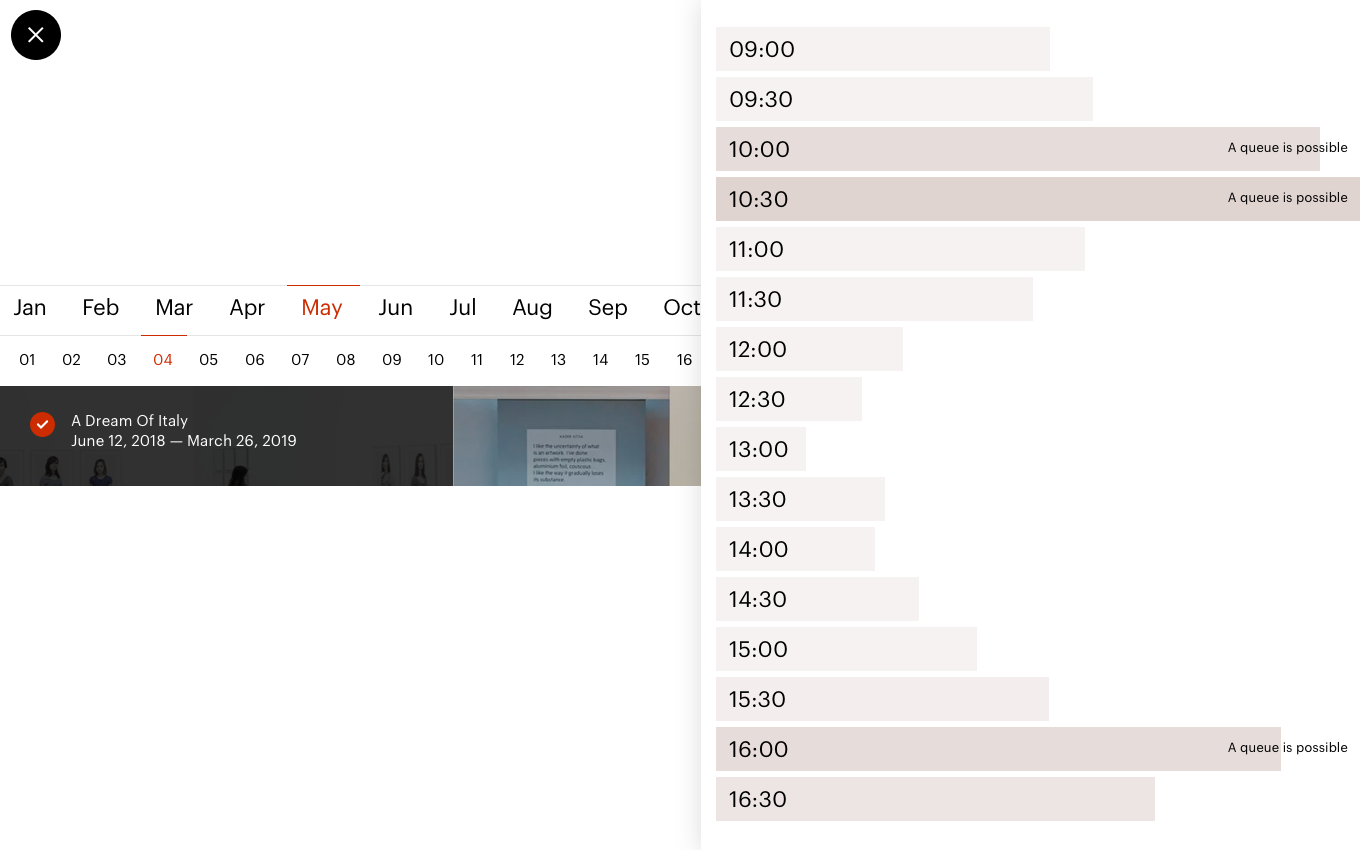 Selection of visiting hours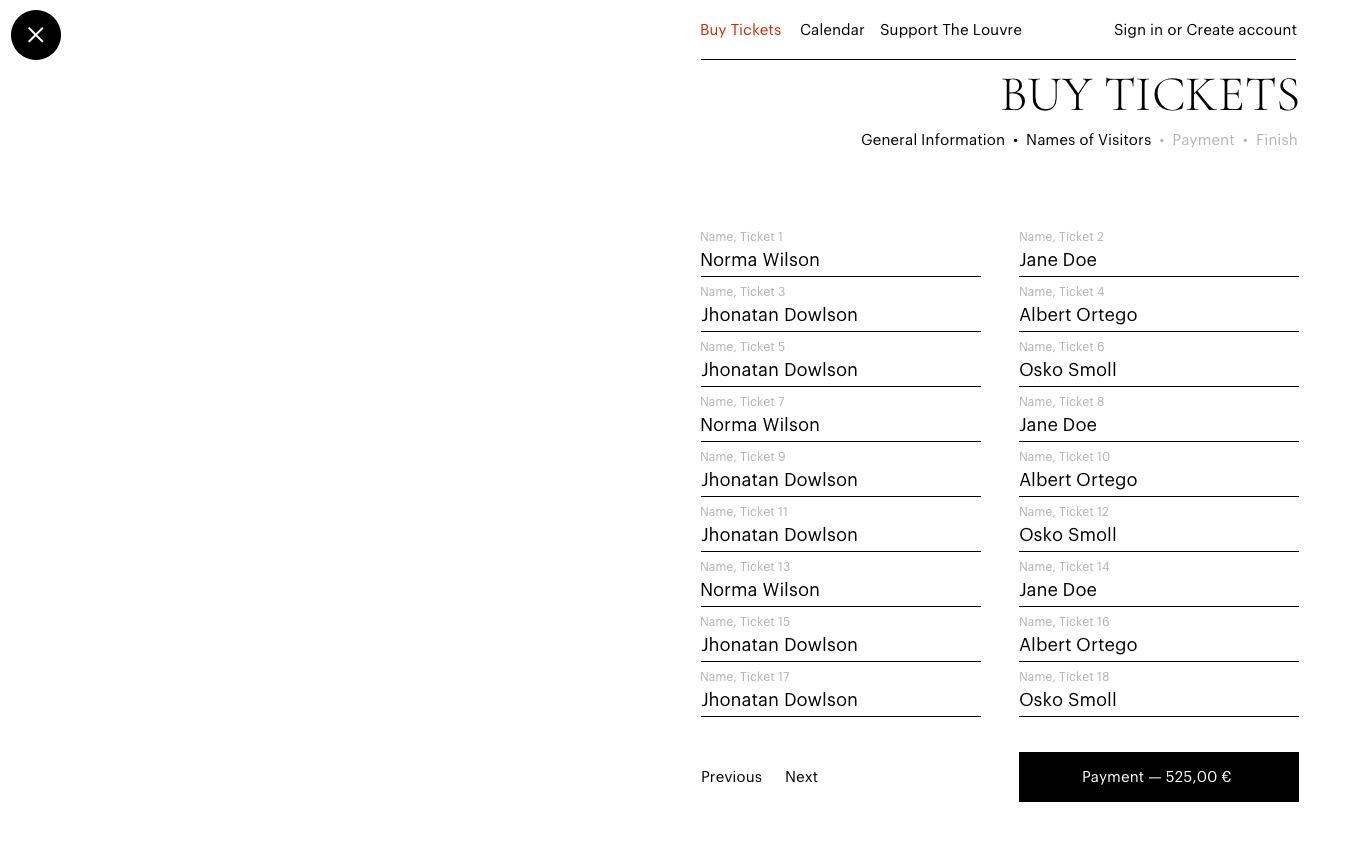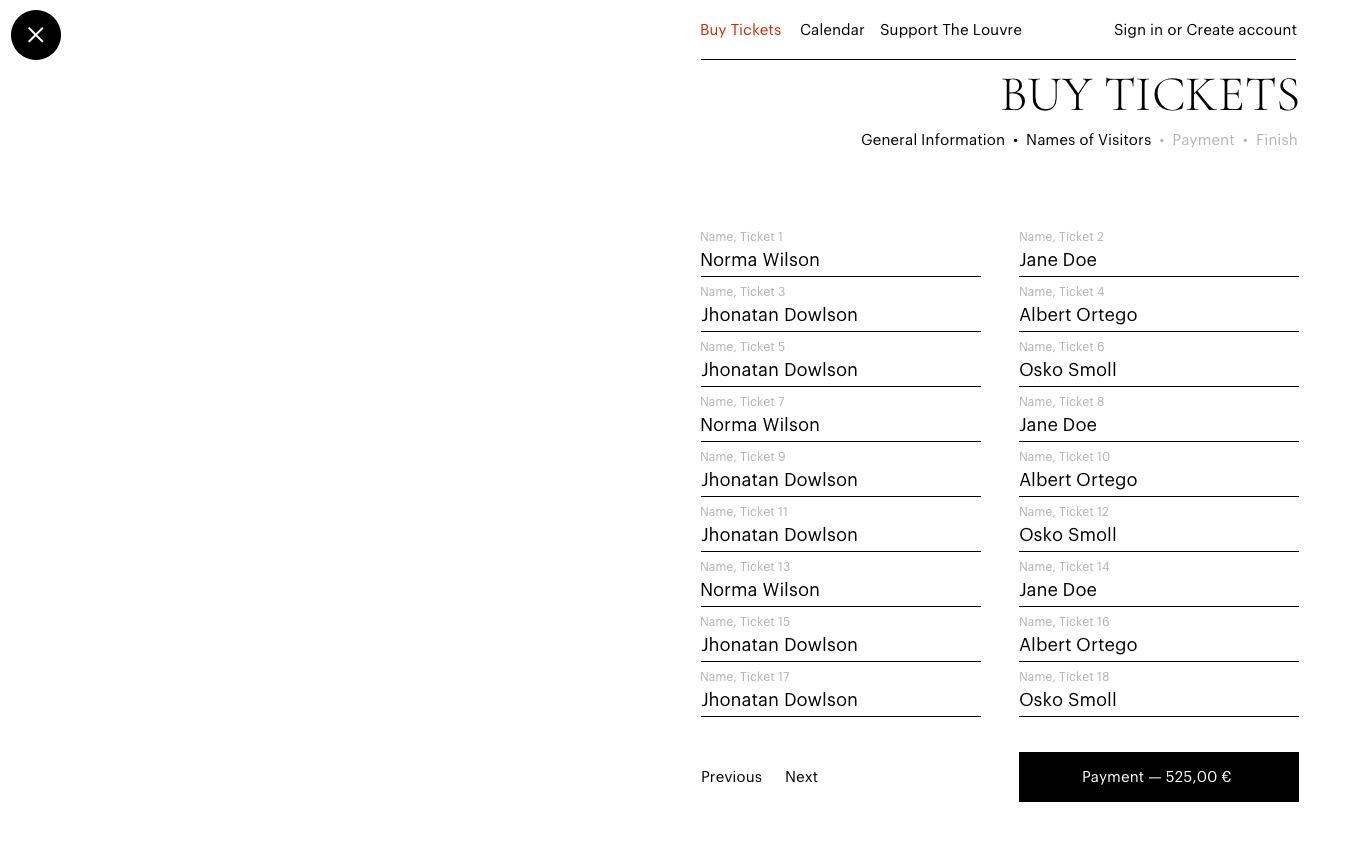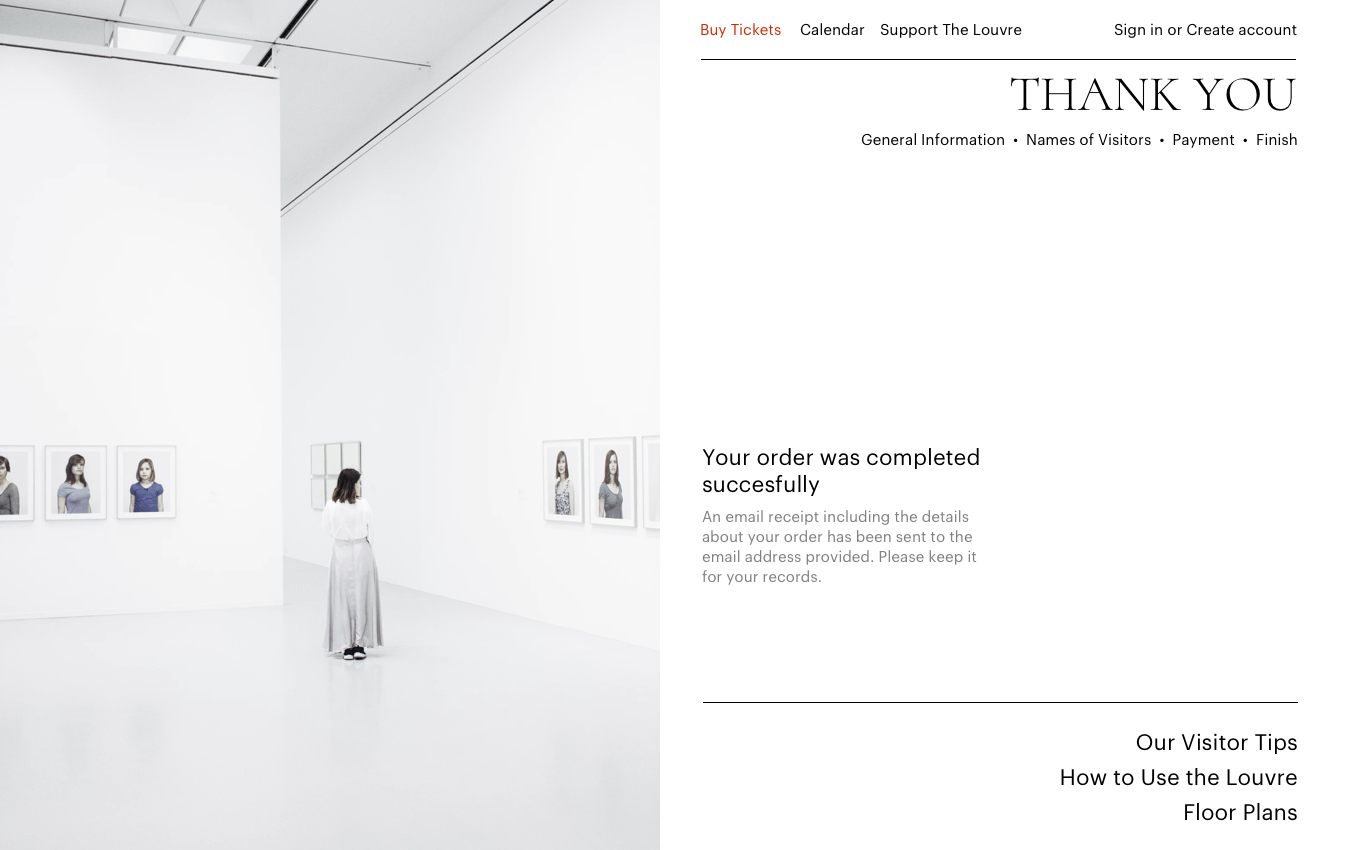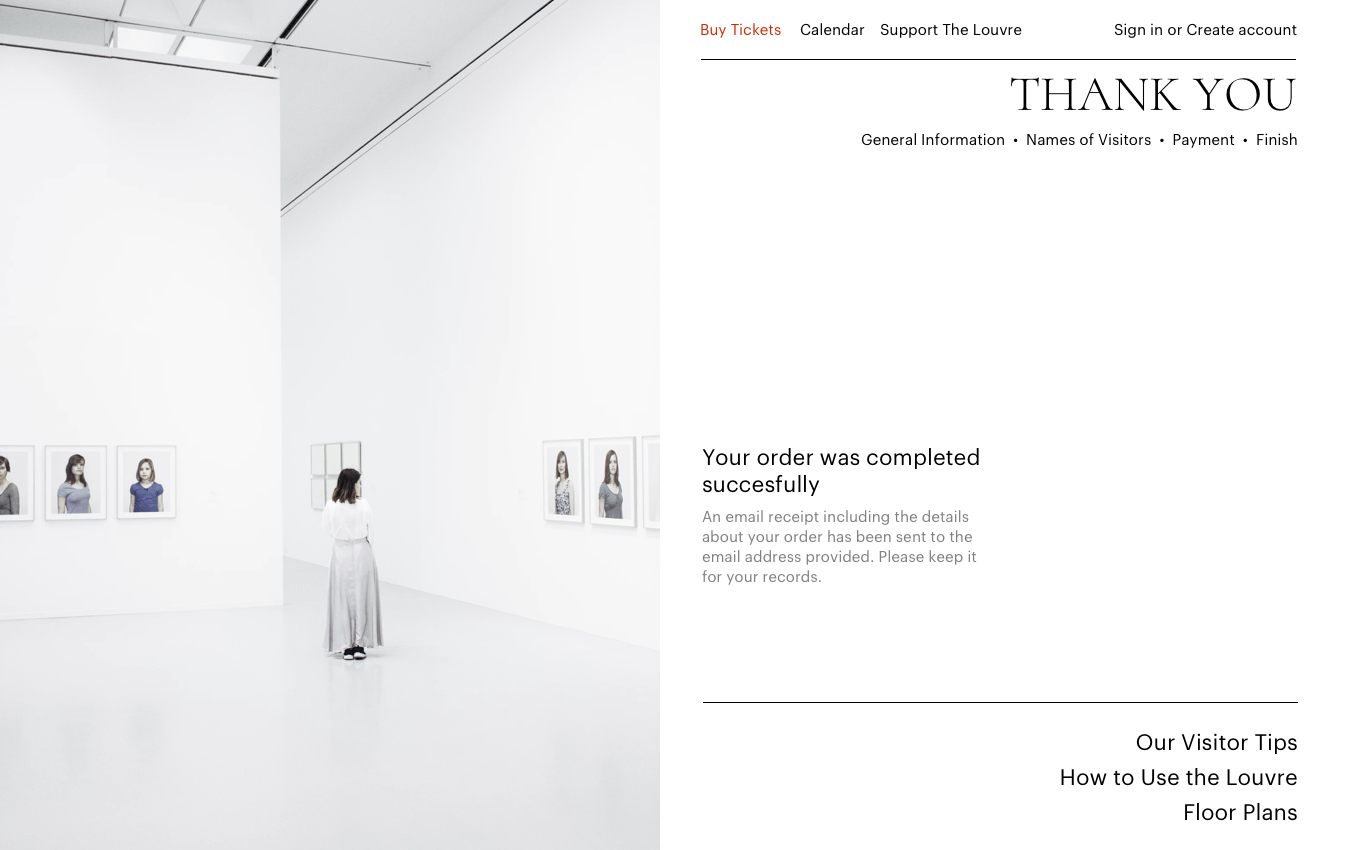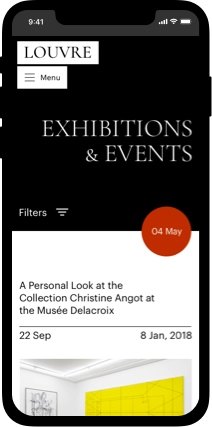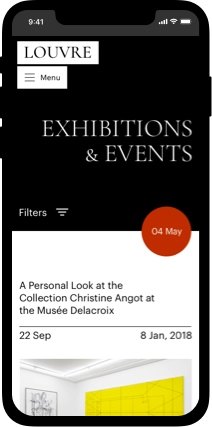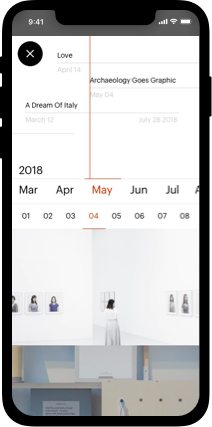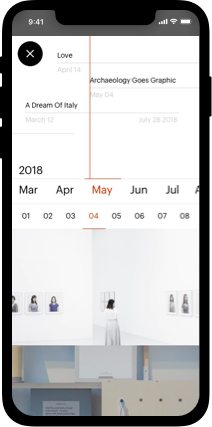 Microanimation of the selection of visiting hours


Hover effect to exhibitions and timeline work
The page of exhibition received the opportunity to demonstrate all the art objects represented on it. This is convenient for visitors, because you can see the exposure before the visit.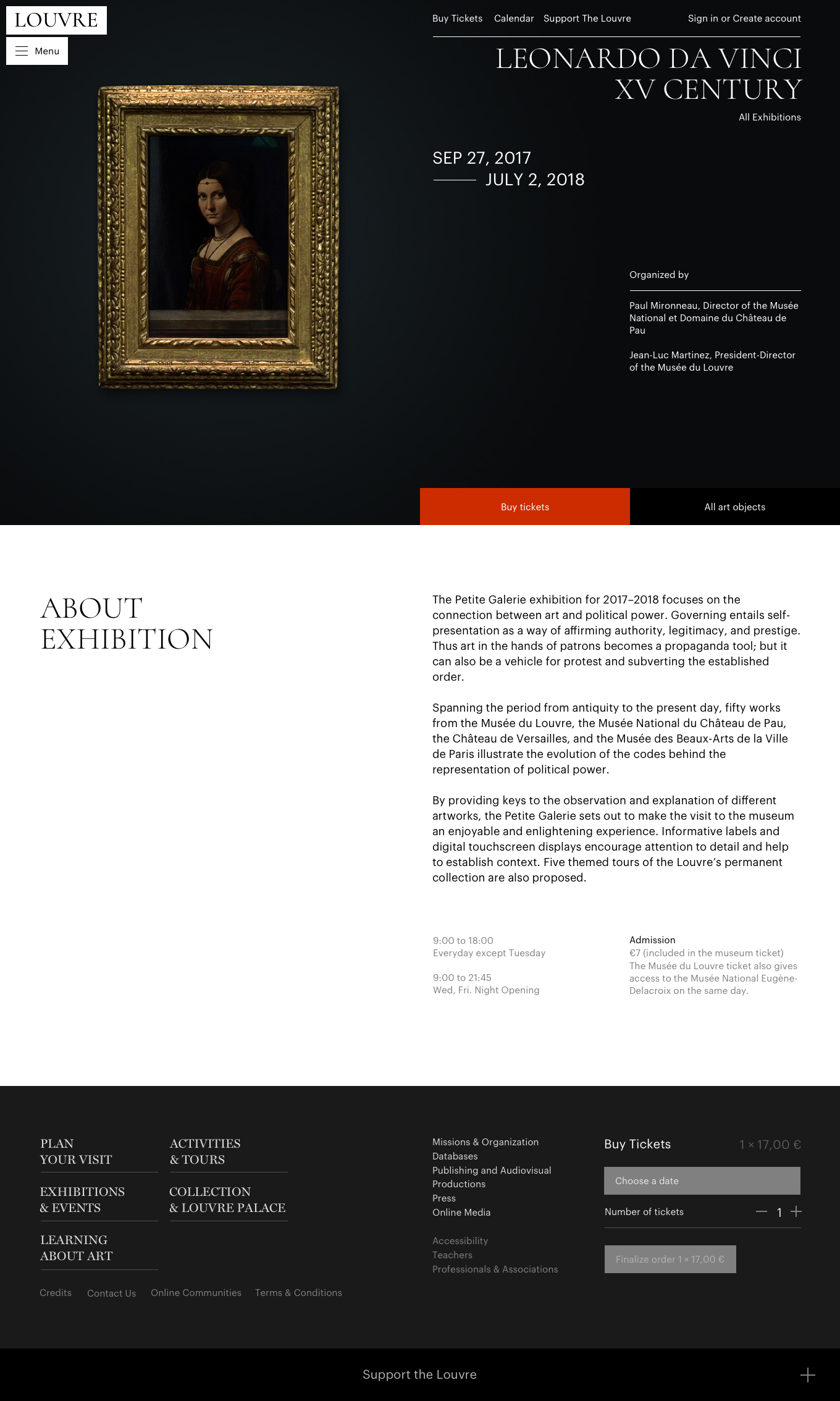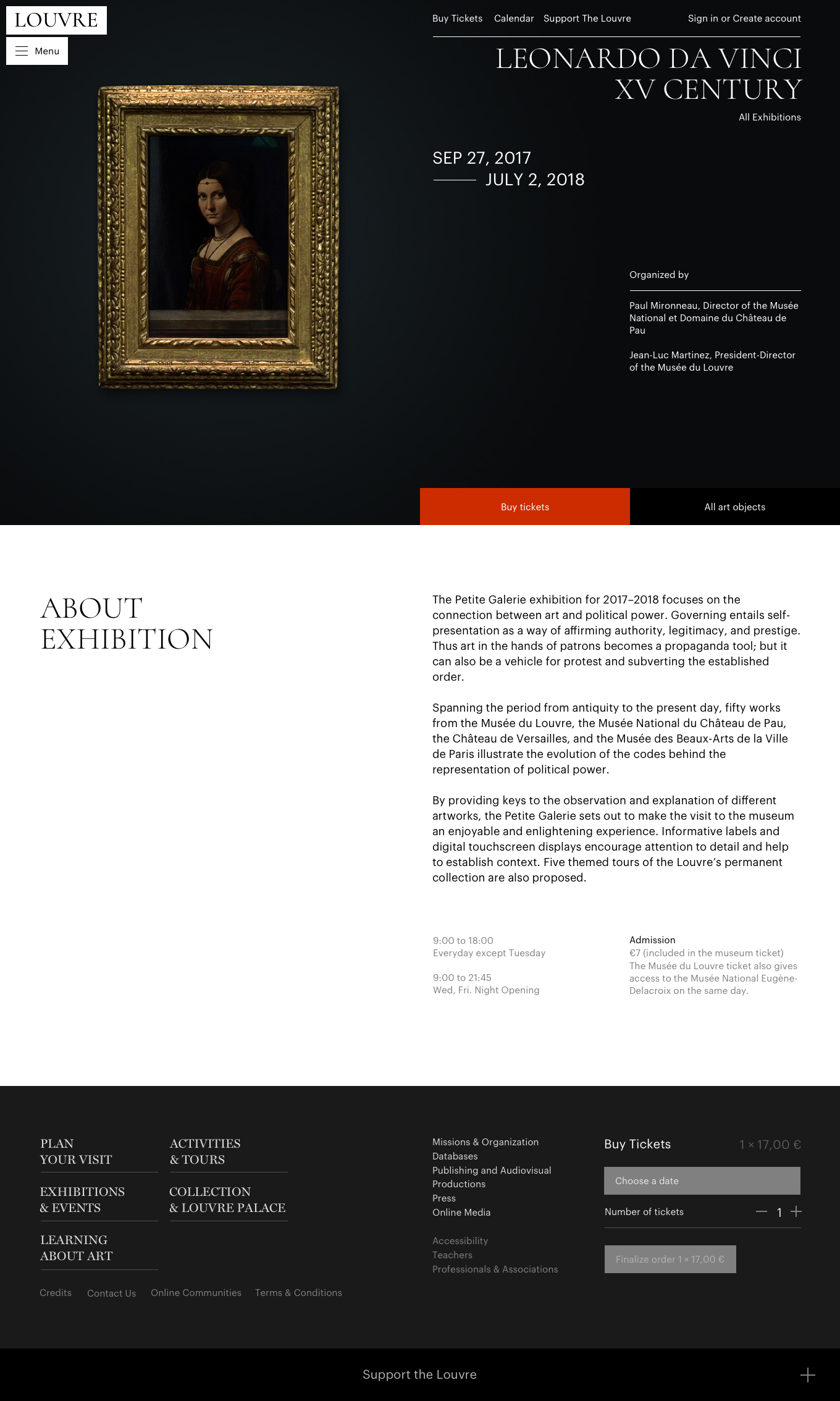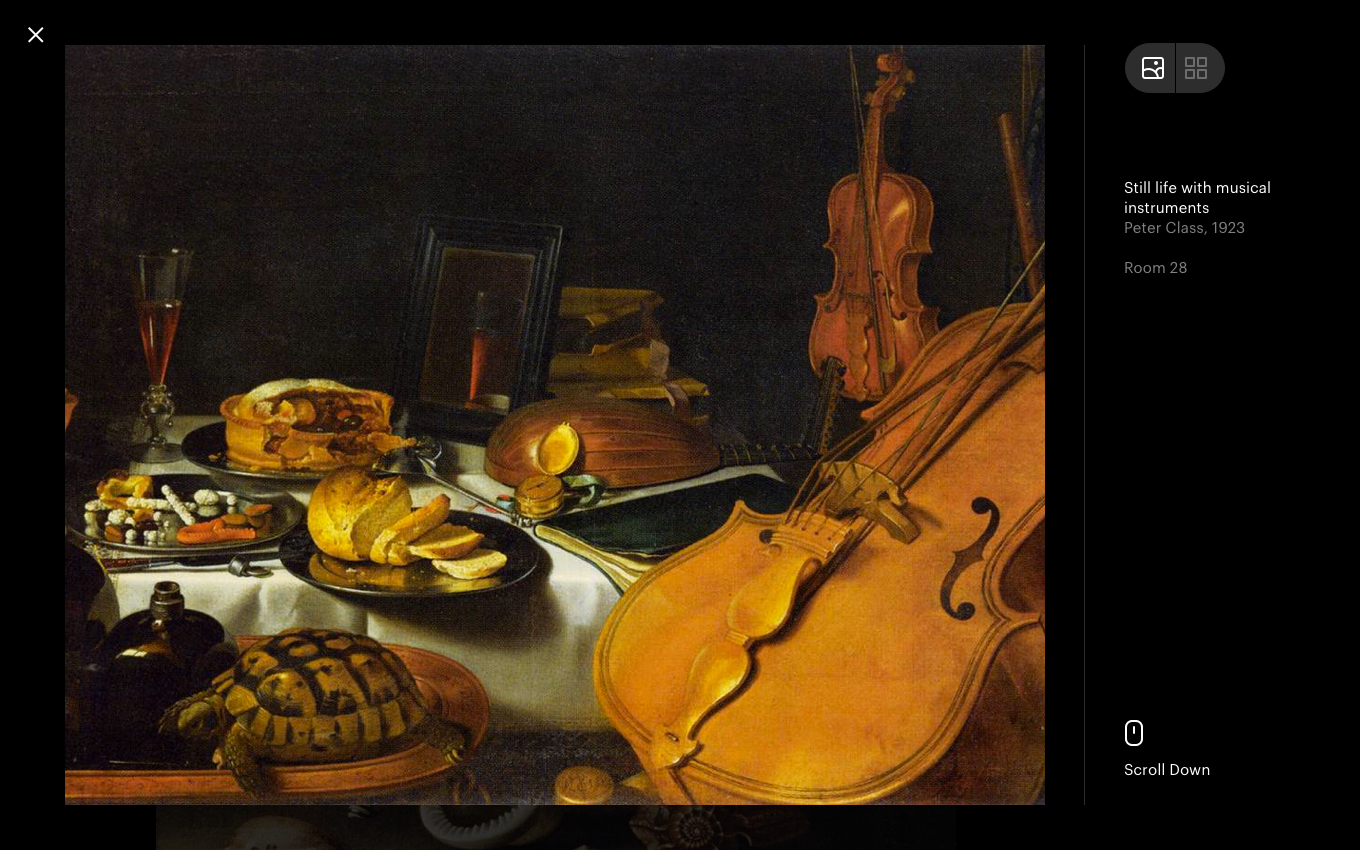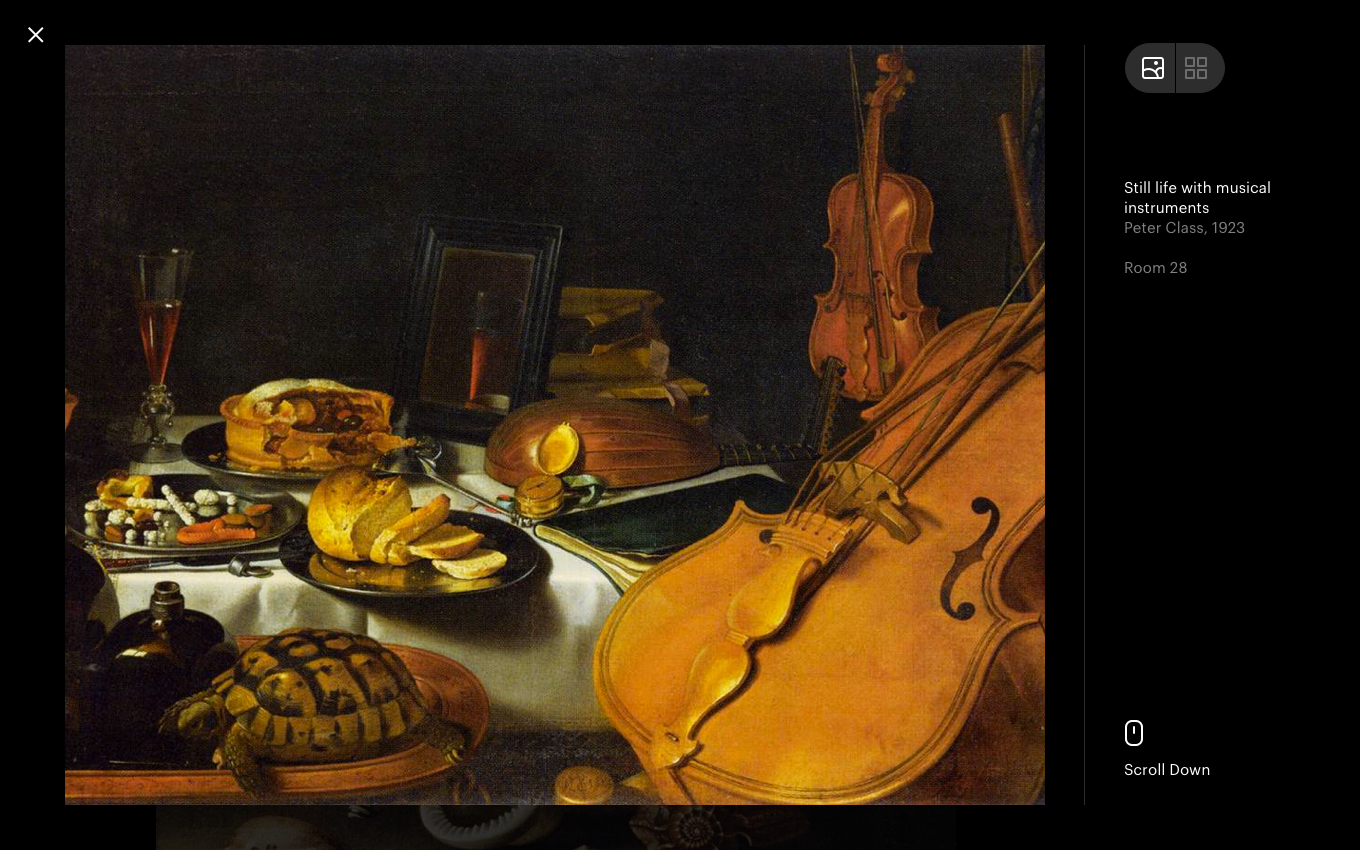 Art objects at the exhibition. Large format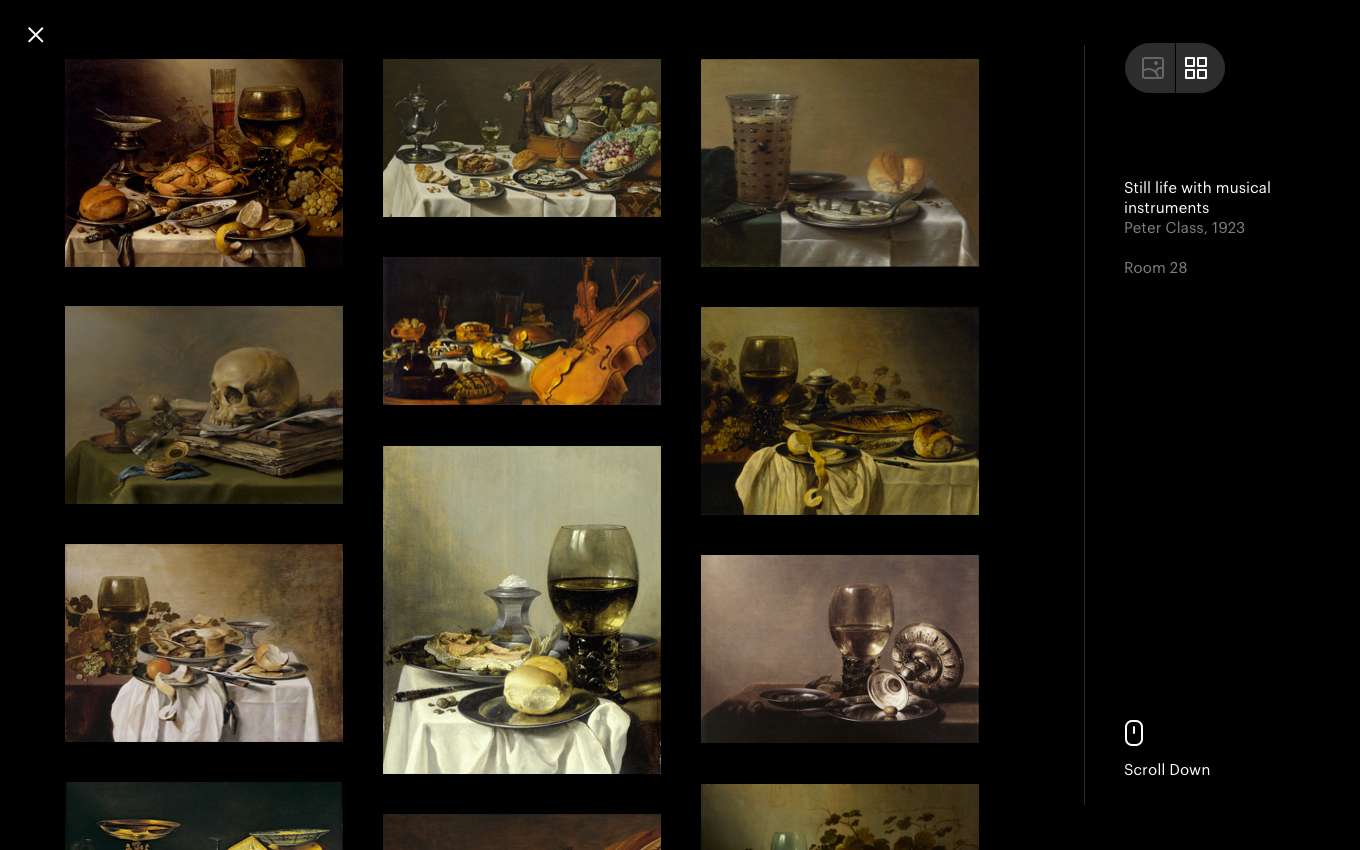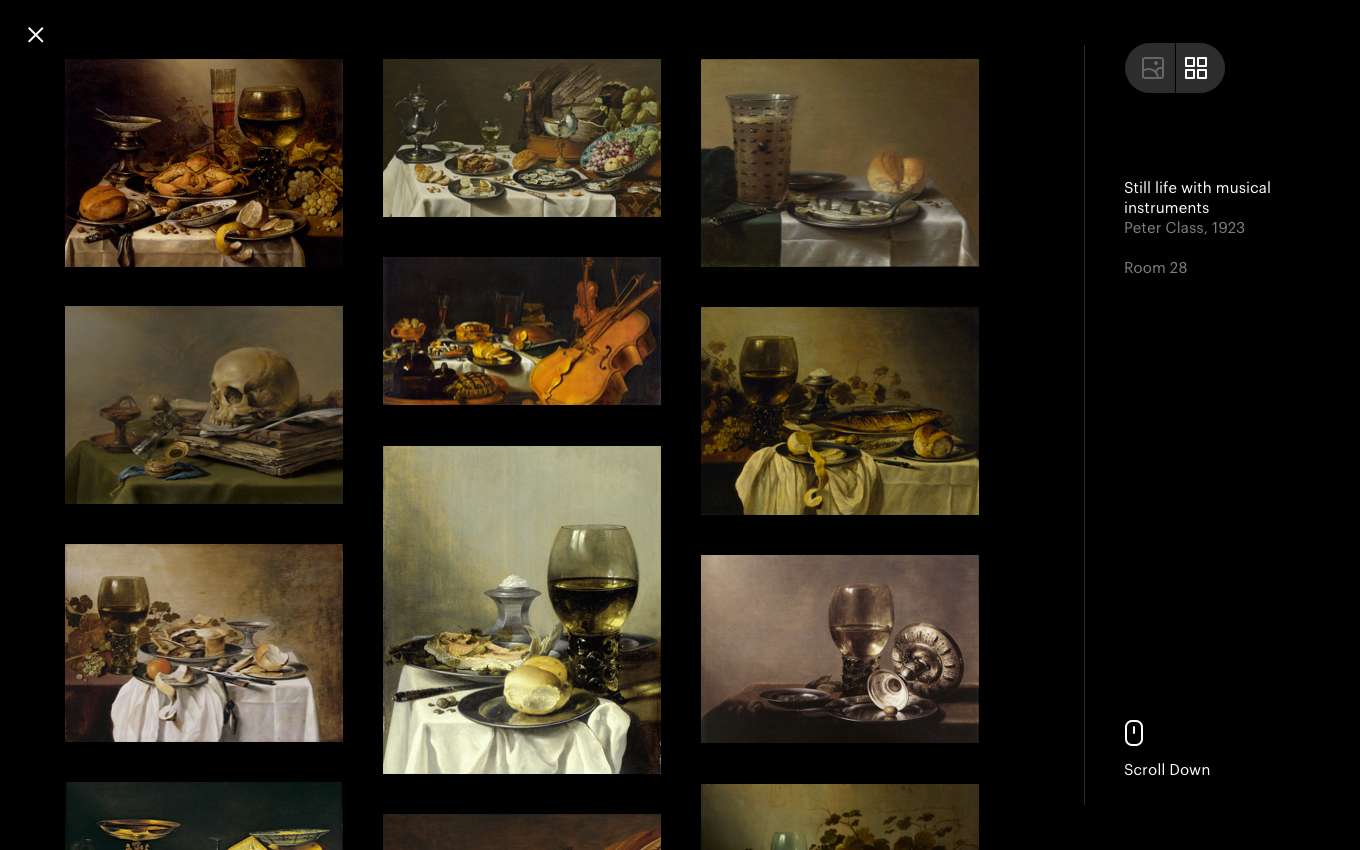 Art objects at the exhibition. Tile


The work of the block "Art objects at the exhibition"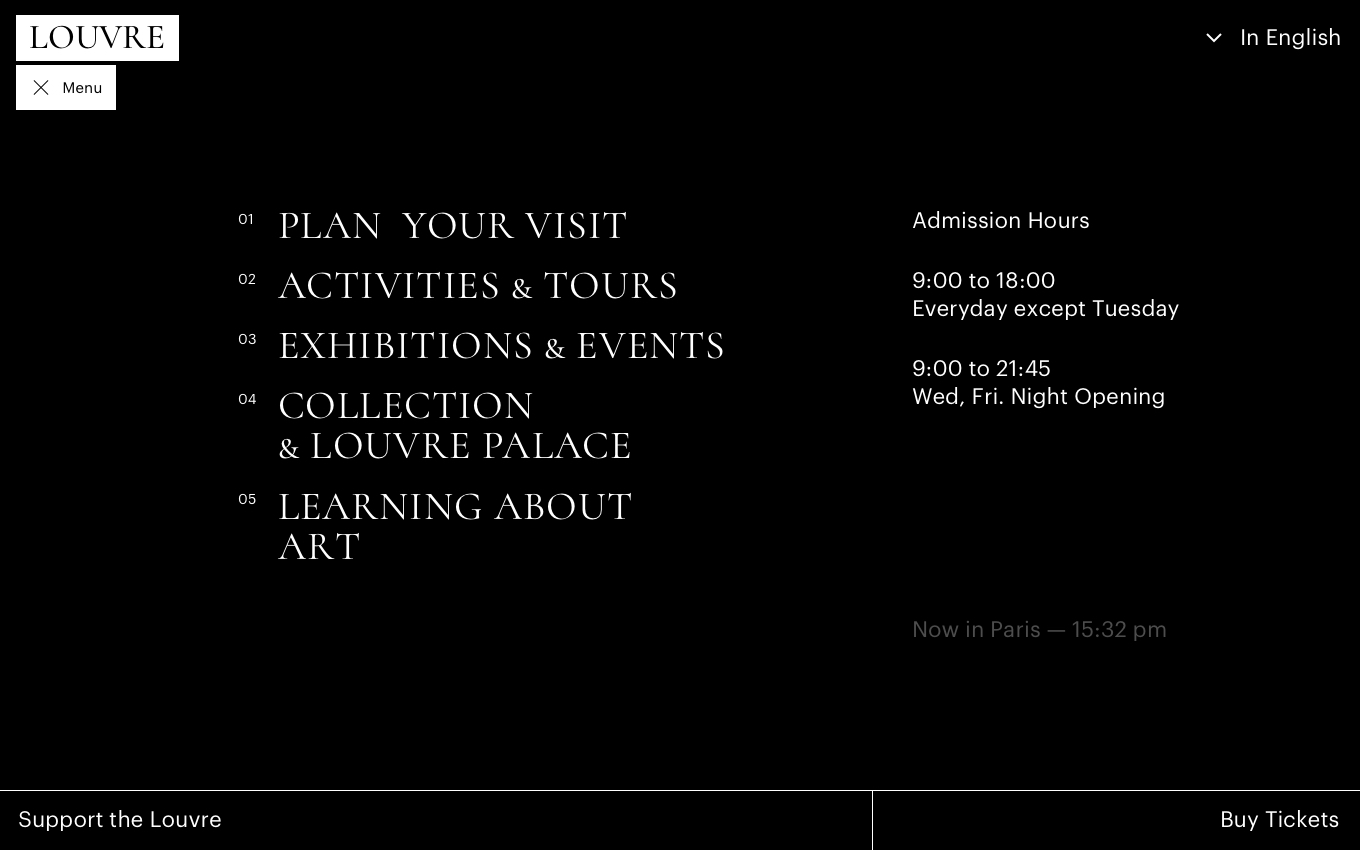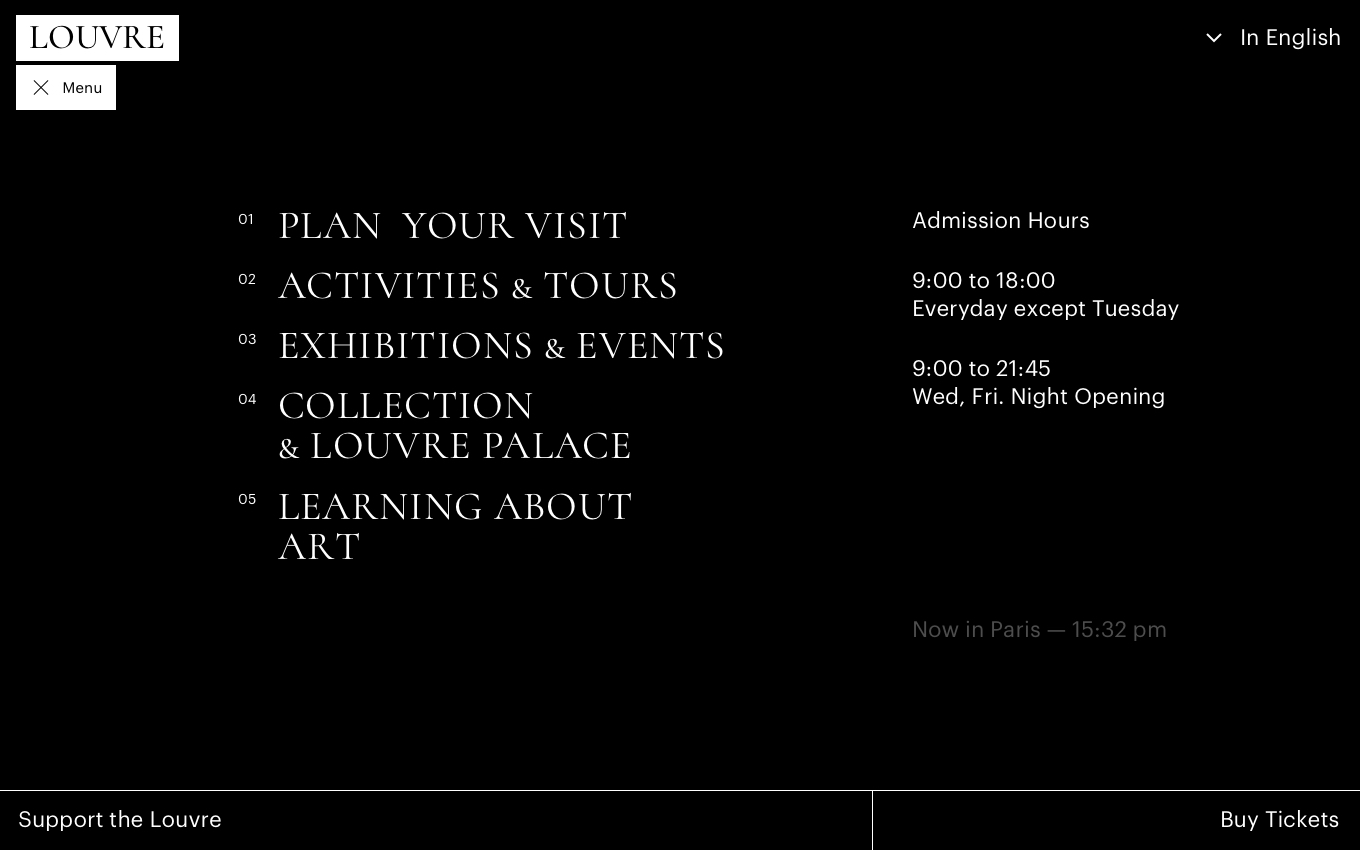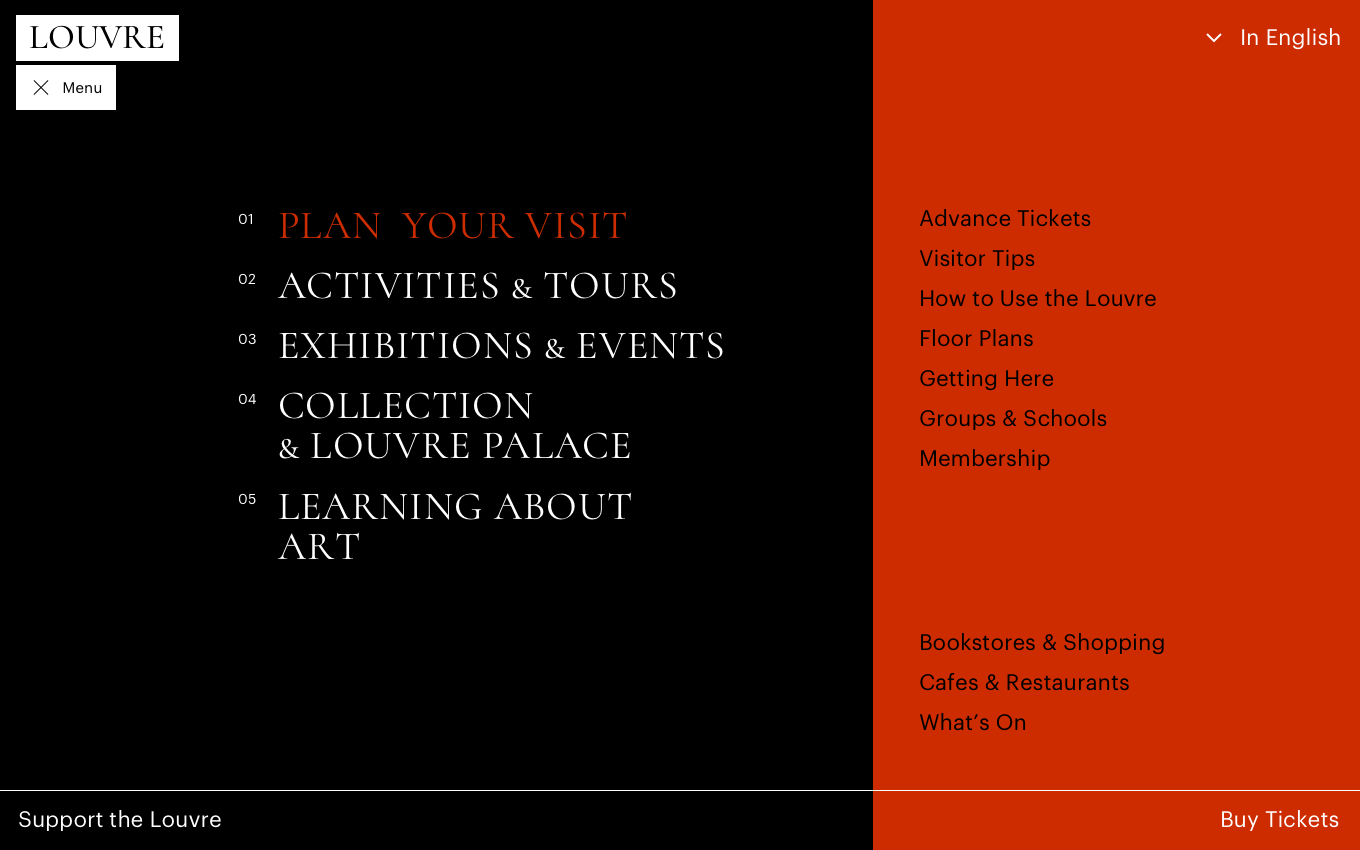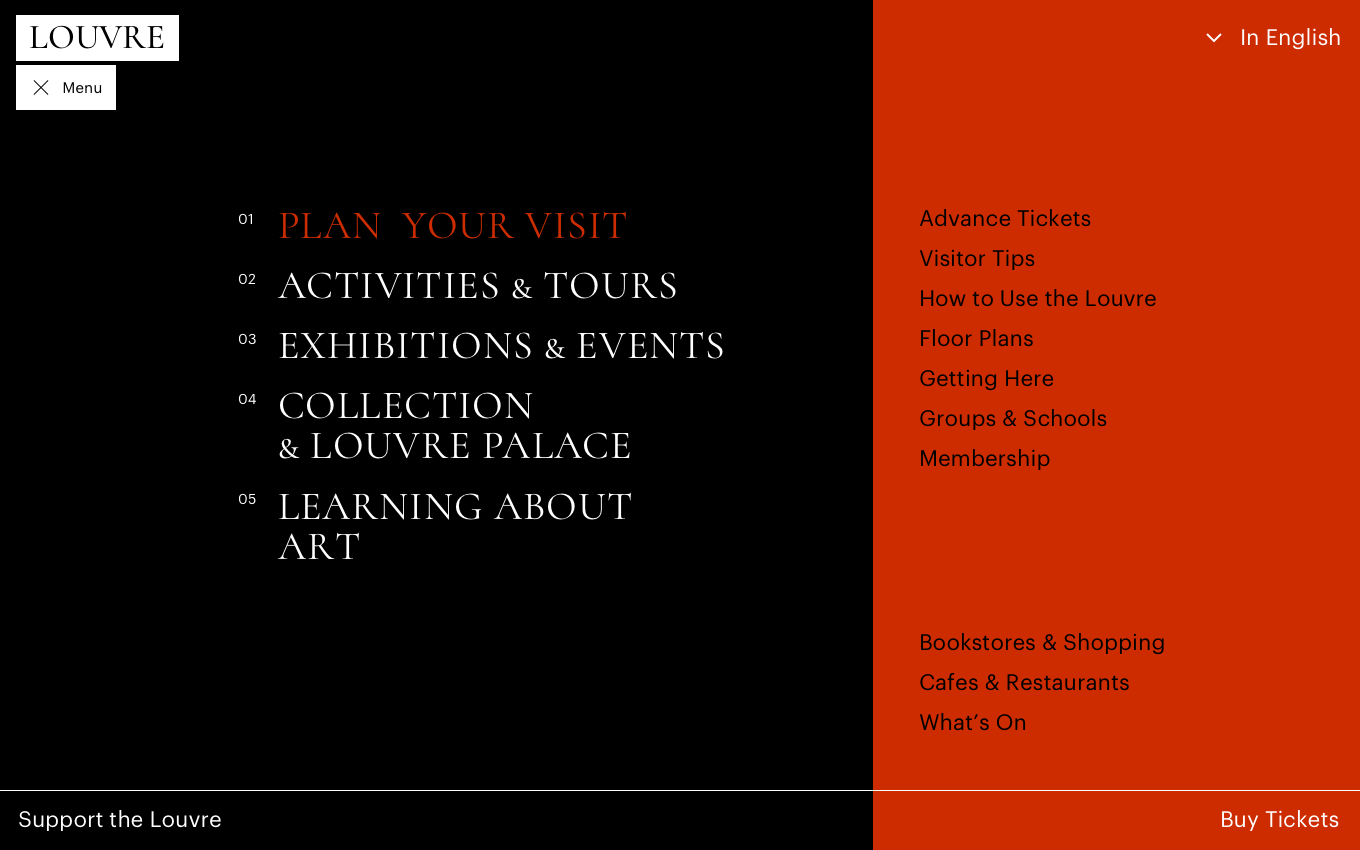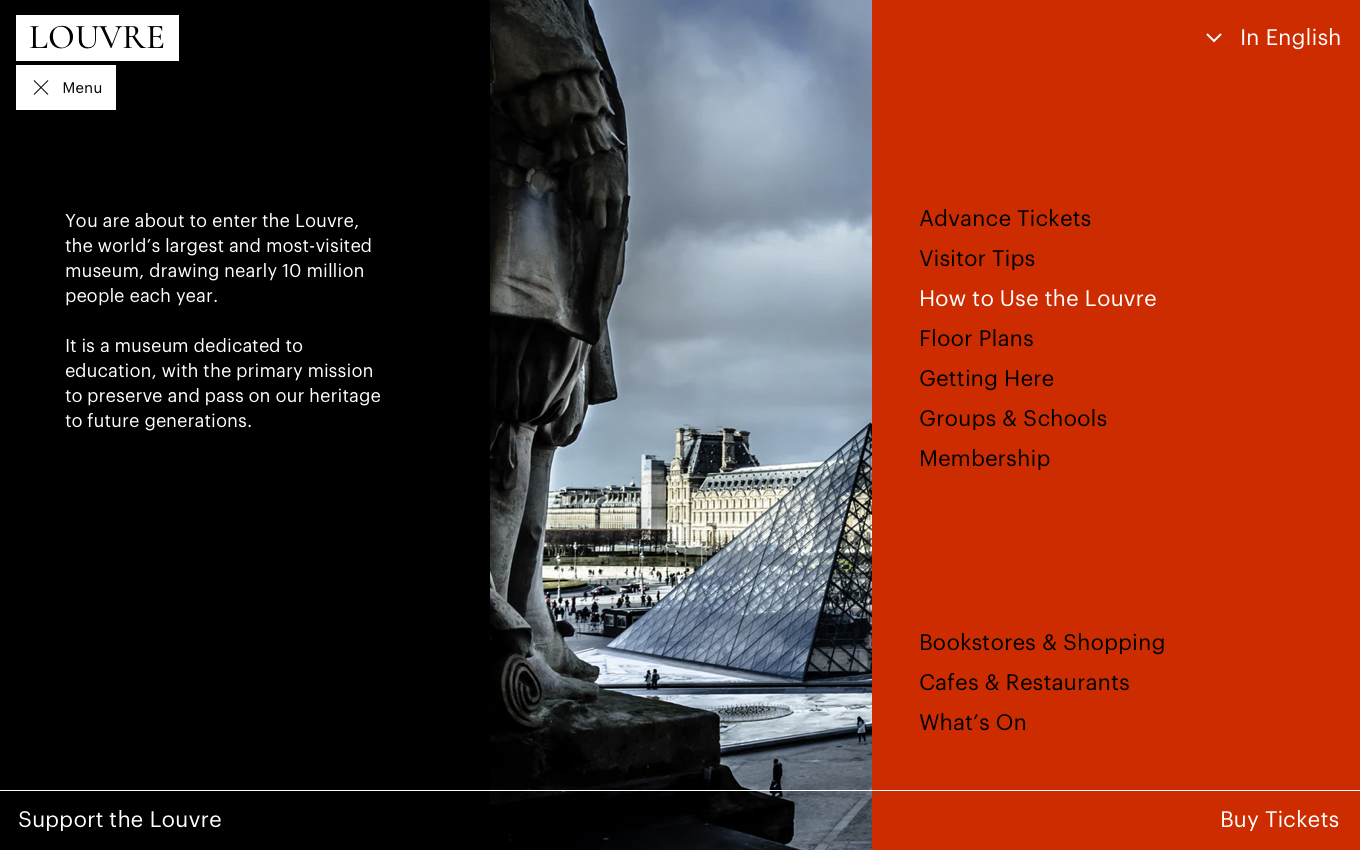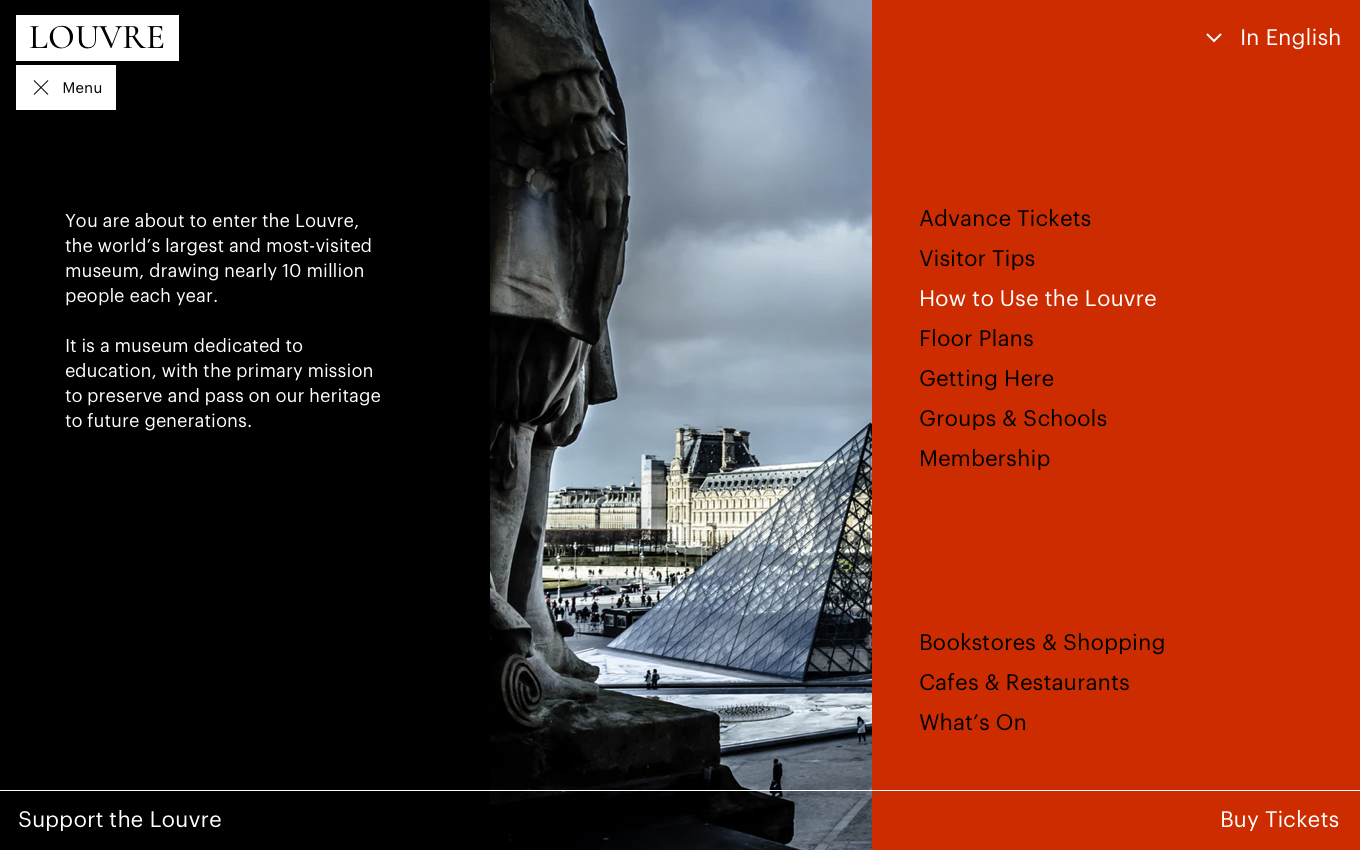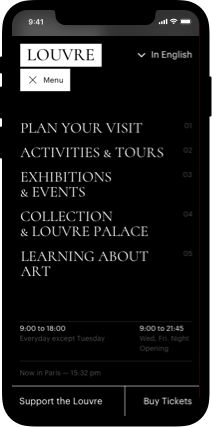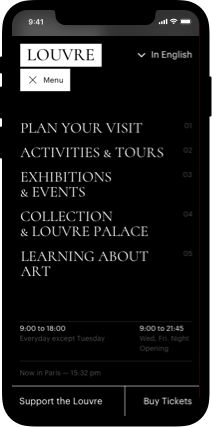 The page of the art collection of the Louvre was also improved. I must say that the Louvre has a complex system for determining the location of the exhibits. To speed up the search, I created a double filter by location and department.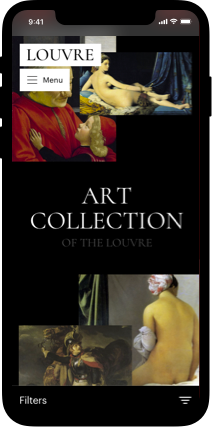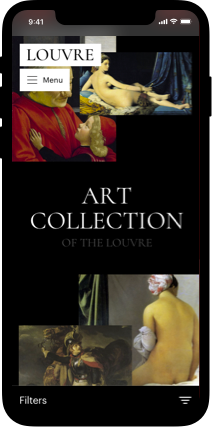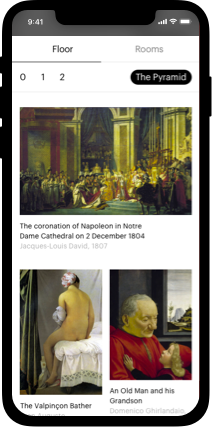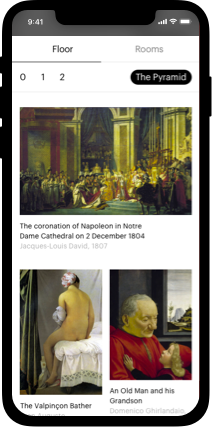 Page picture has not been much changed. The design was mainly corrected. Now users can view the image in large size instantly and without additional clicks.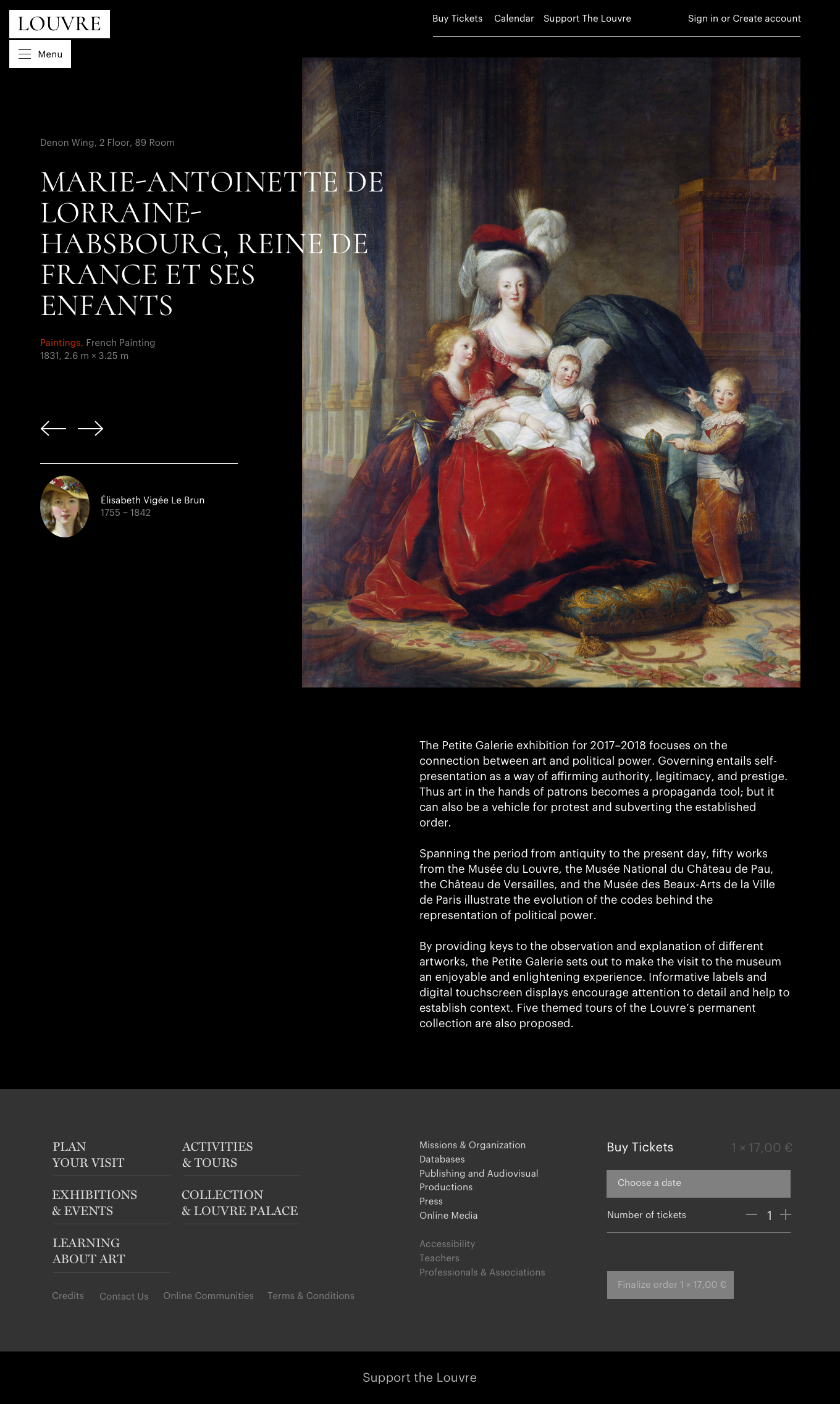 Art object page. Hover and click to image.
The last section I worked on was the list of routes and route pages. The area of the Louvre is about 160 thousand square meters. These are about 23 football fields. Therefore, it is simply pointless to try to inspect all the works at once. Especially for these purposes was created routes, following which you can explore a particular topic or direction.


Animation of the route block for visitors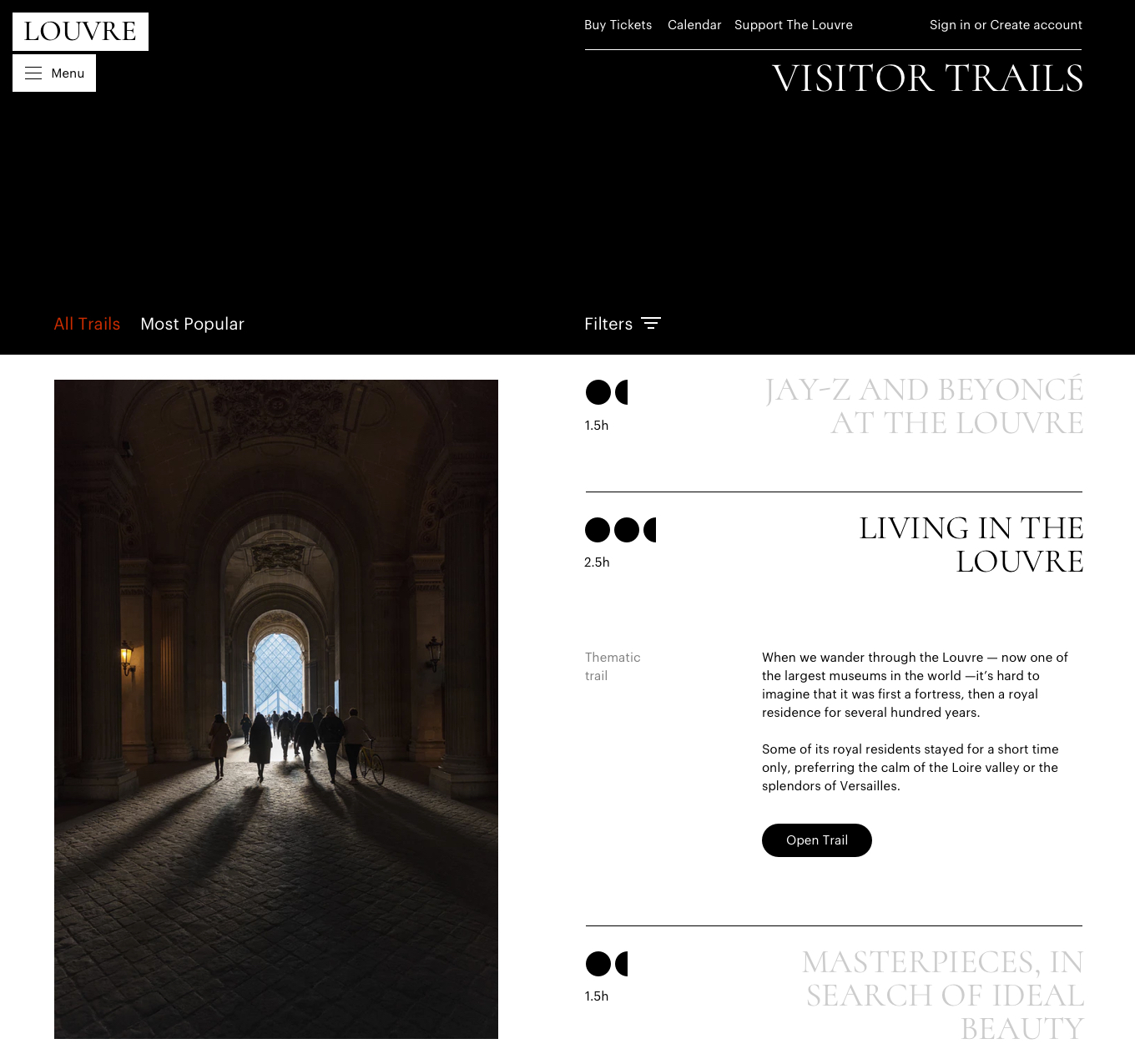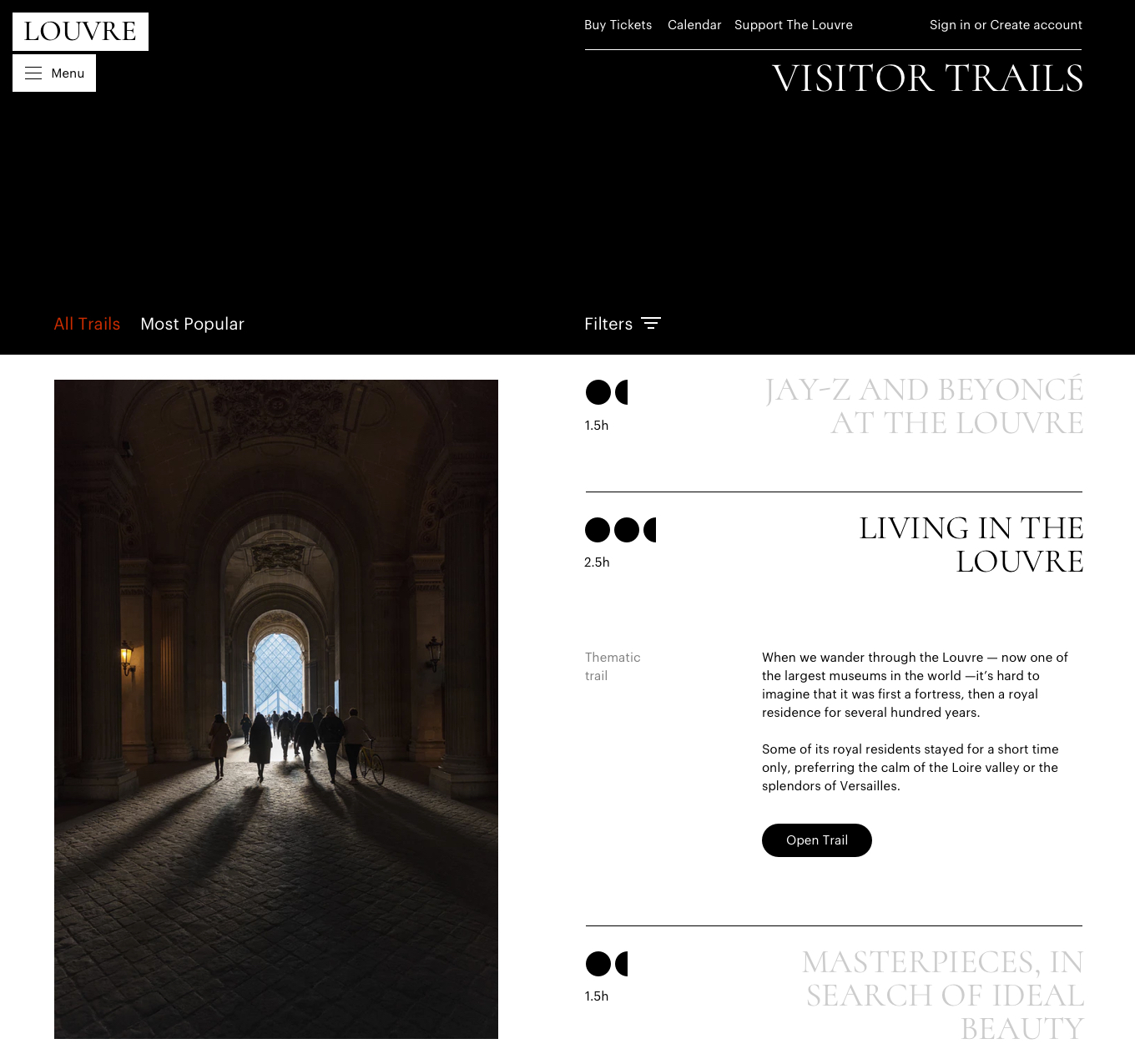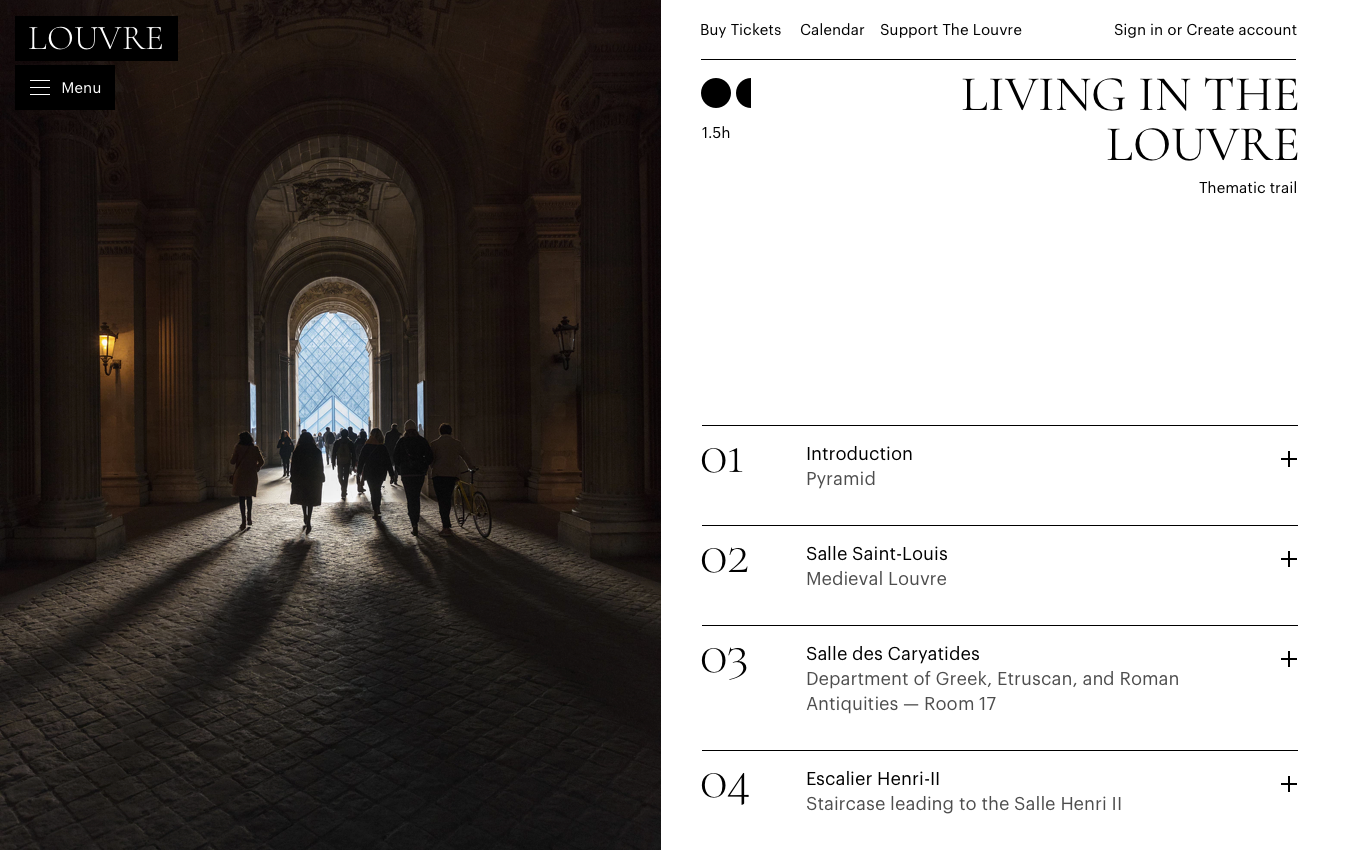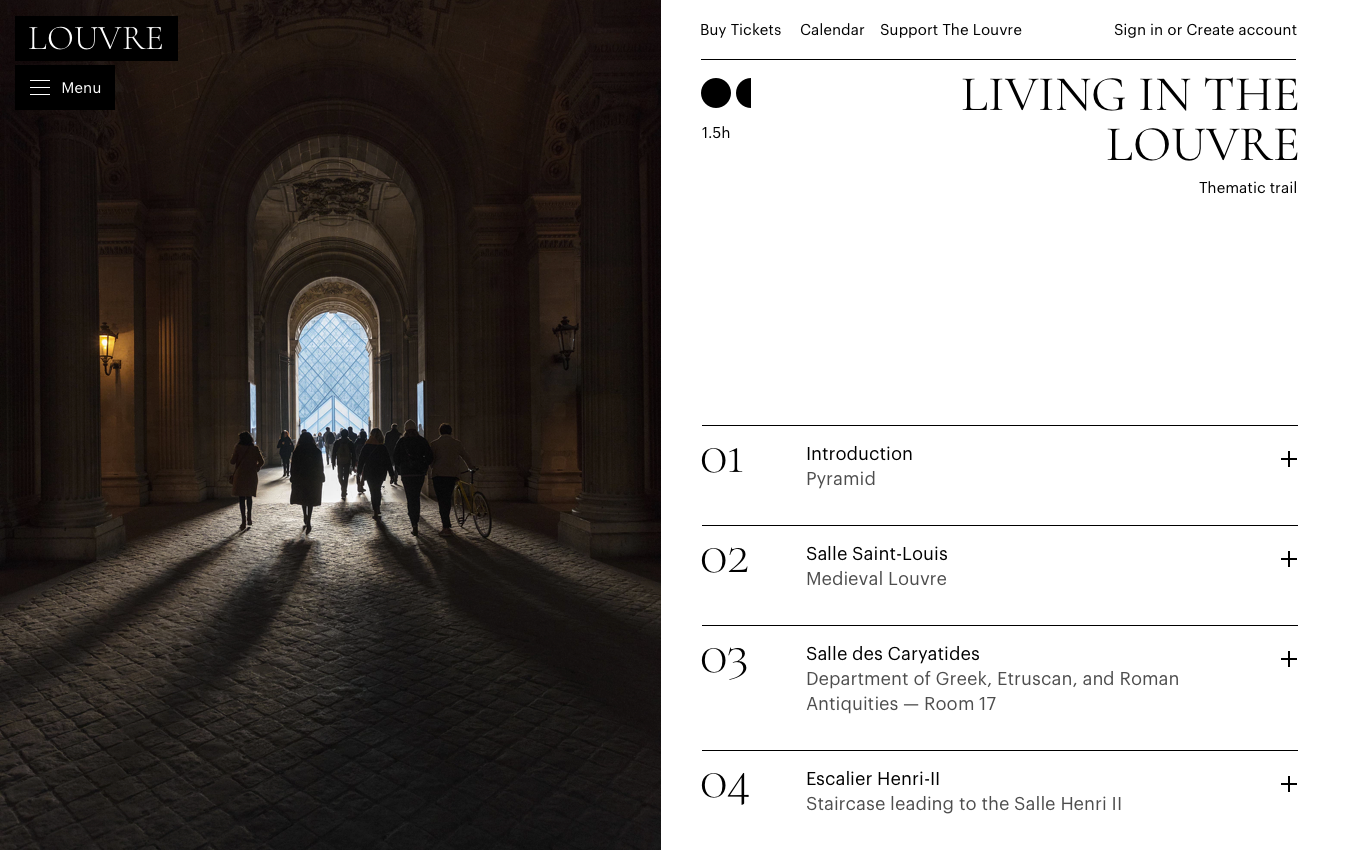 Route page. Expanded view
On page 404 there is a video about the theft of Mona Lisa