Eison Triple Thread
Online men's clothing store by individual measurements.
Year:
2015 February — June
Eison Triple Thread is an online men's clothing store with custom tailoring. Take your measurements online, choose a style, materials, get perfectly fitting shirts and suits.






Main animation of the project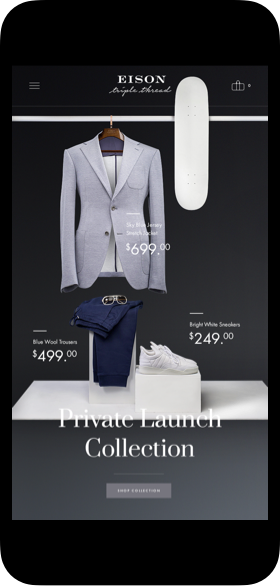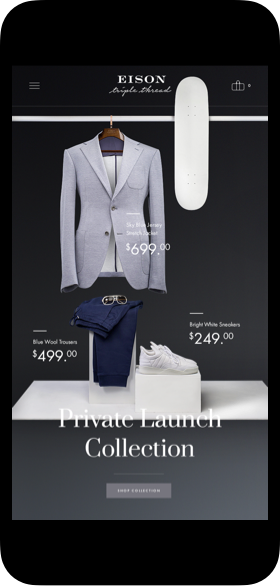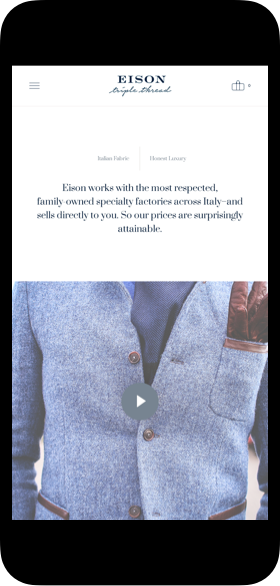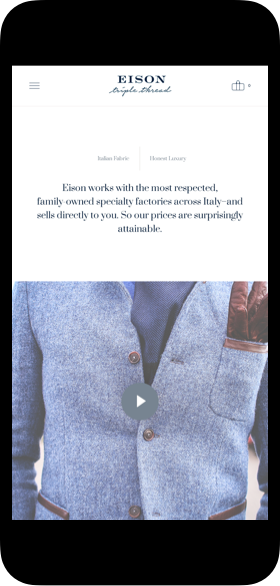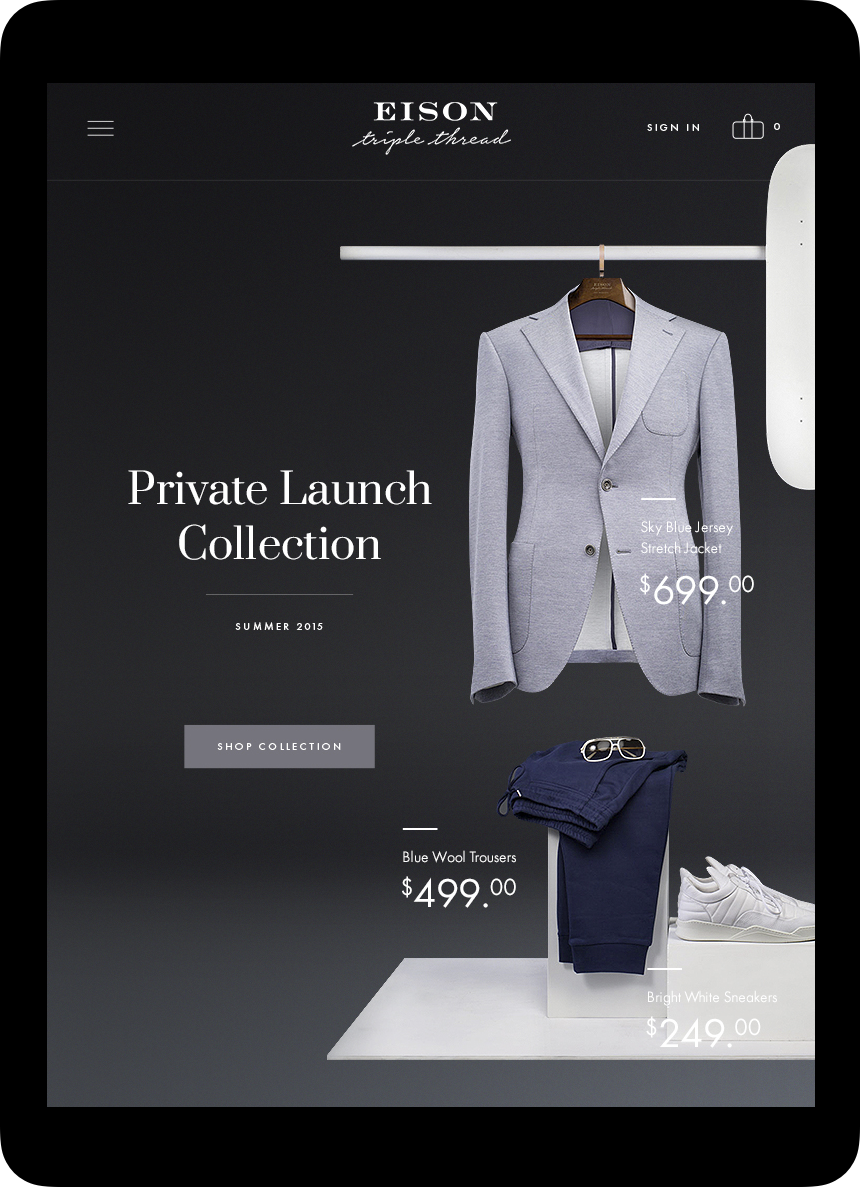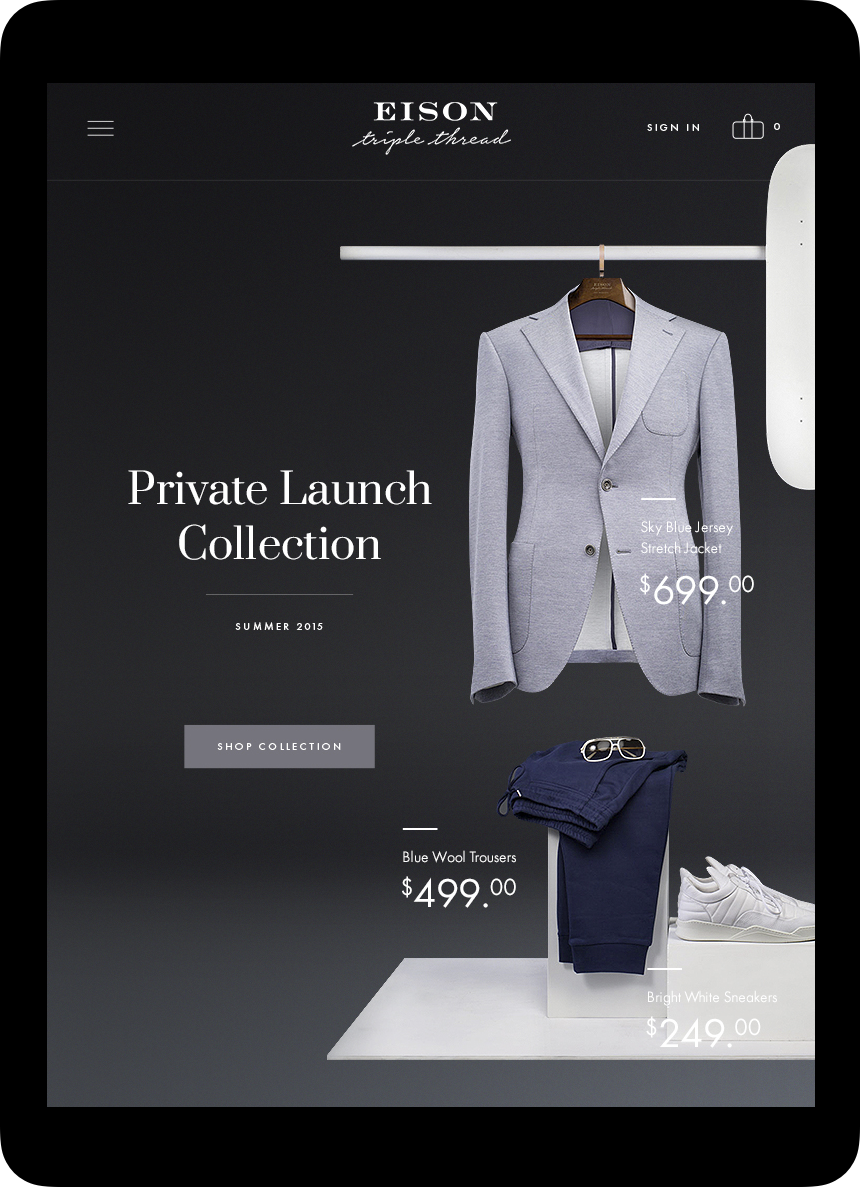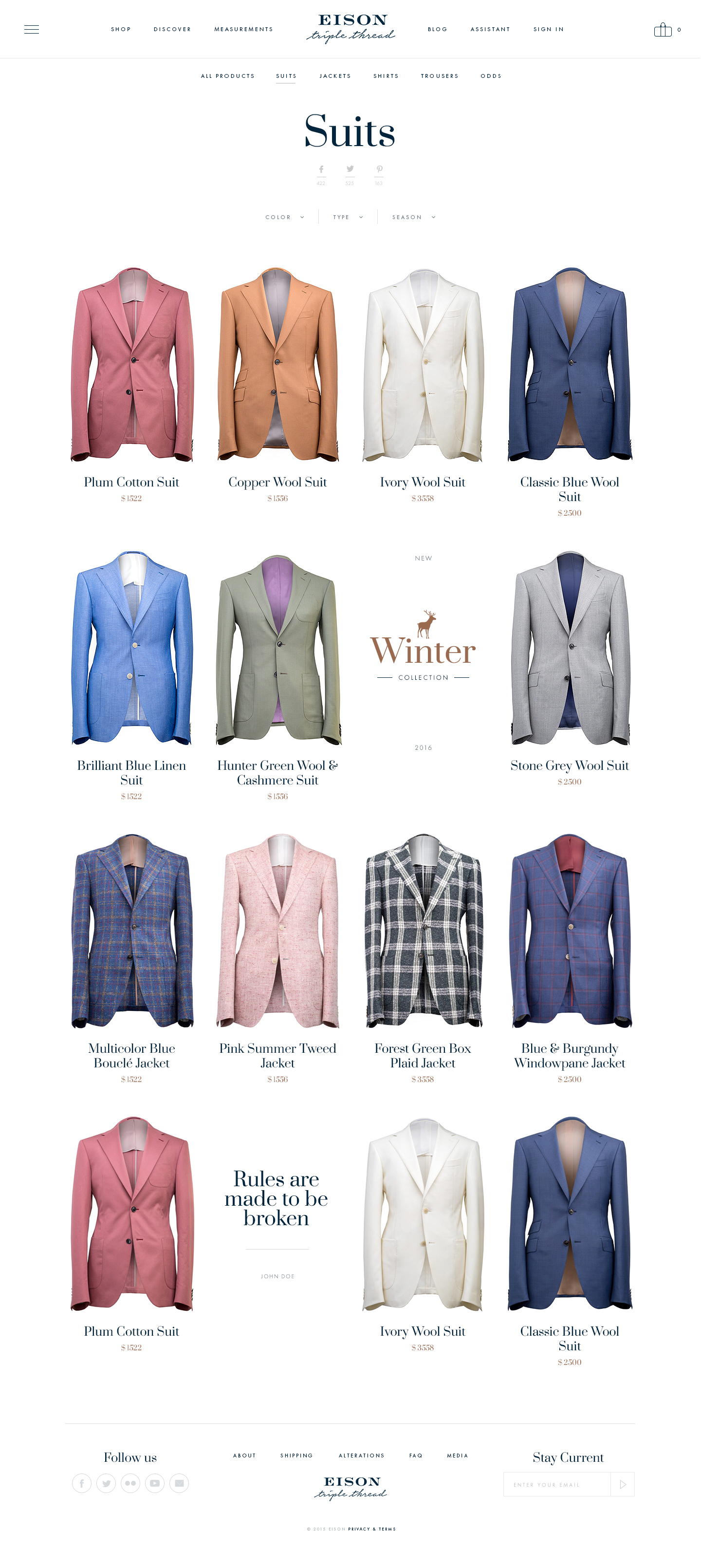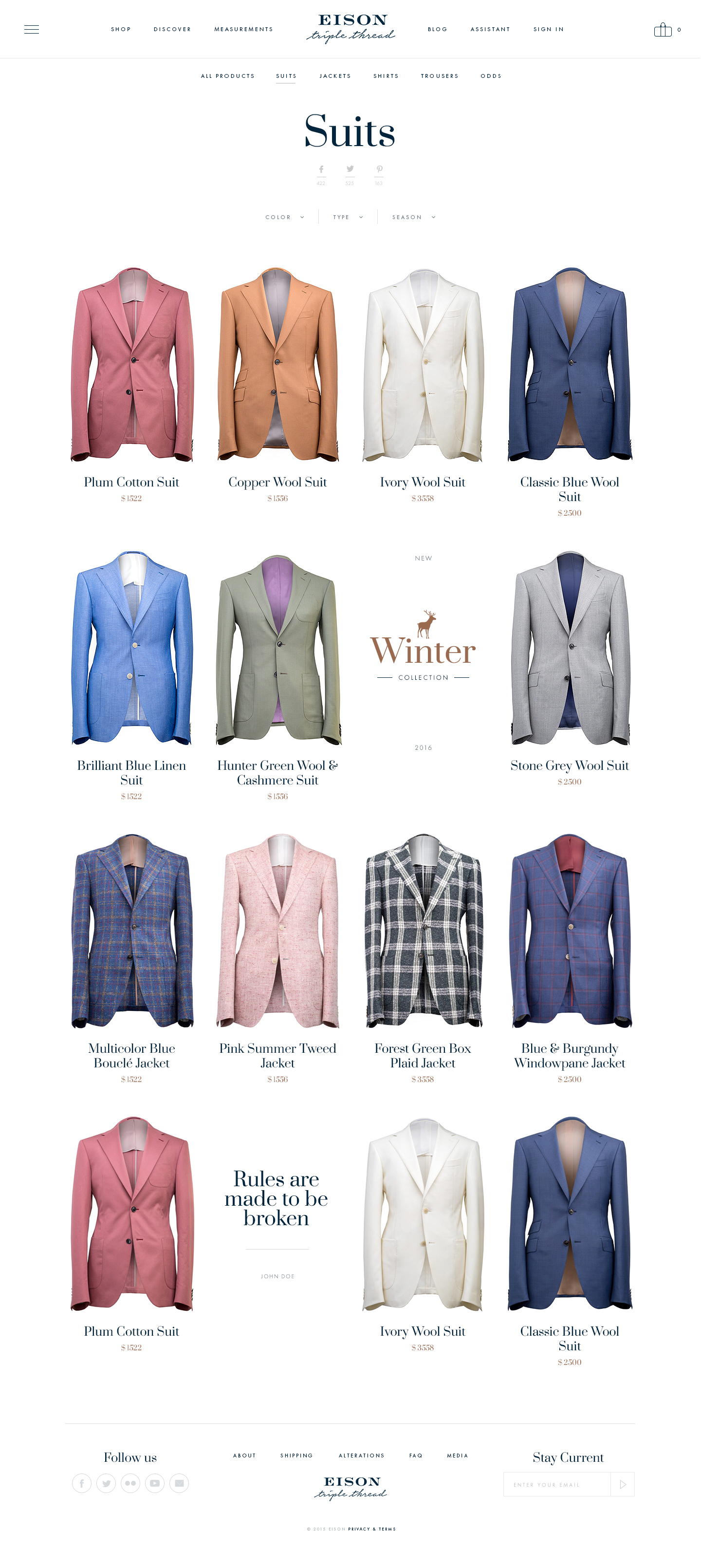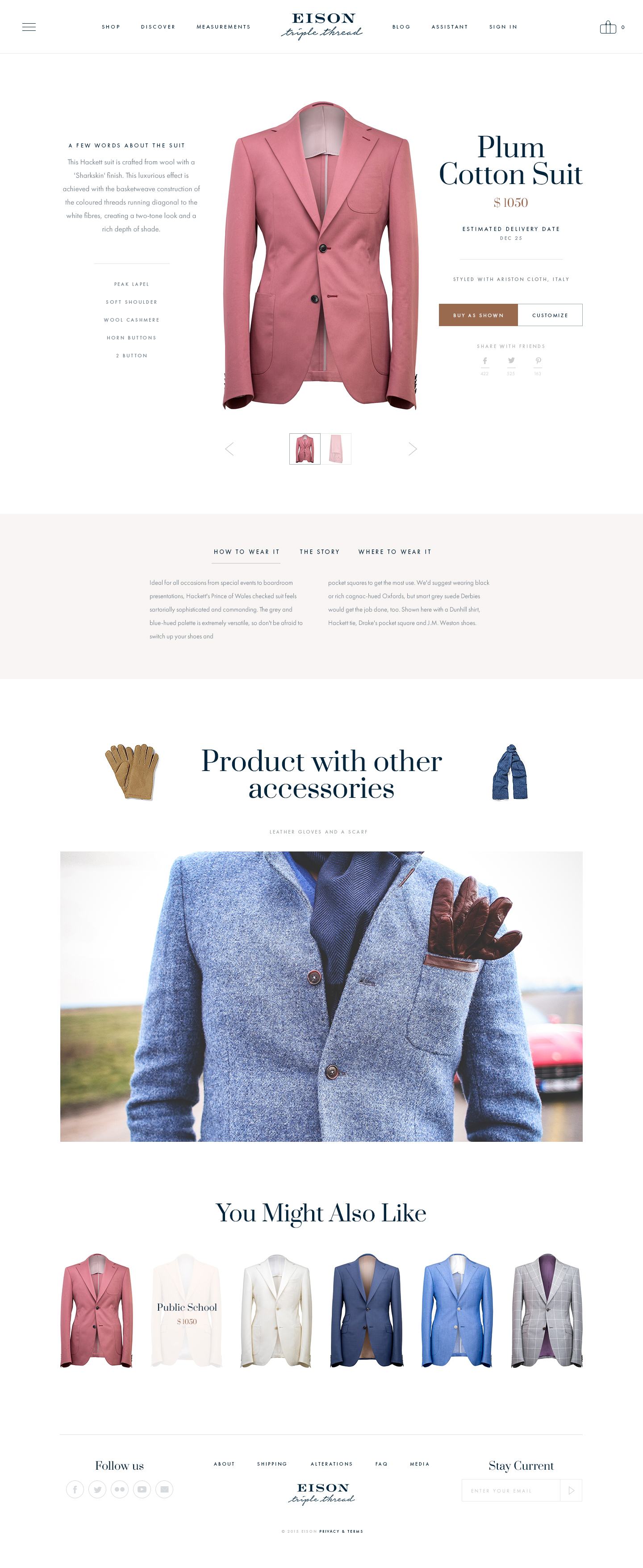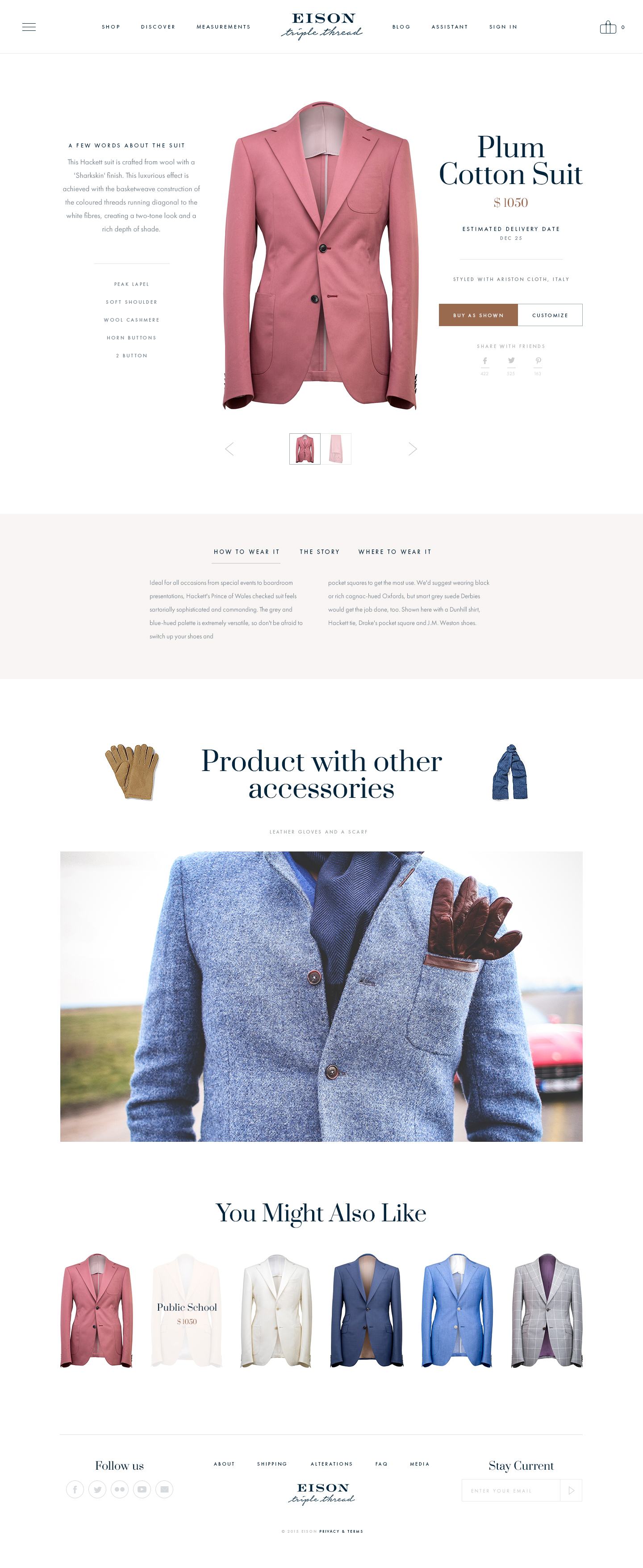 In addition to the product section, the store has a large content section on mission, values, history, and information pages on the approach to materials and technologies used. Everything is done to ensure that the person ordering a suit online was sure that the best practices are used in production.