Bikenet
Social Network for Bikers
Year:
2014 — to the present
Role:
Designer, Product Designer
Bikenet is the first real social network for bikers. Bikenet, a sister project of Arthive, began its history around February 2014. At the same time, the first design of the project was made up, which was quite conceptual for a social network, but it was never released.
And much later, in 2016, a new, more classical approach to the project was made, which, this time was crowned with a launch. I am working on this project till now.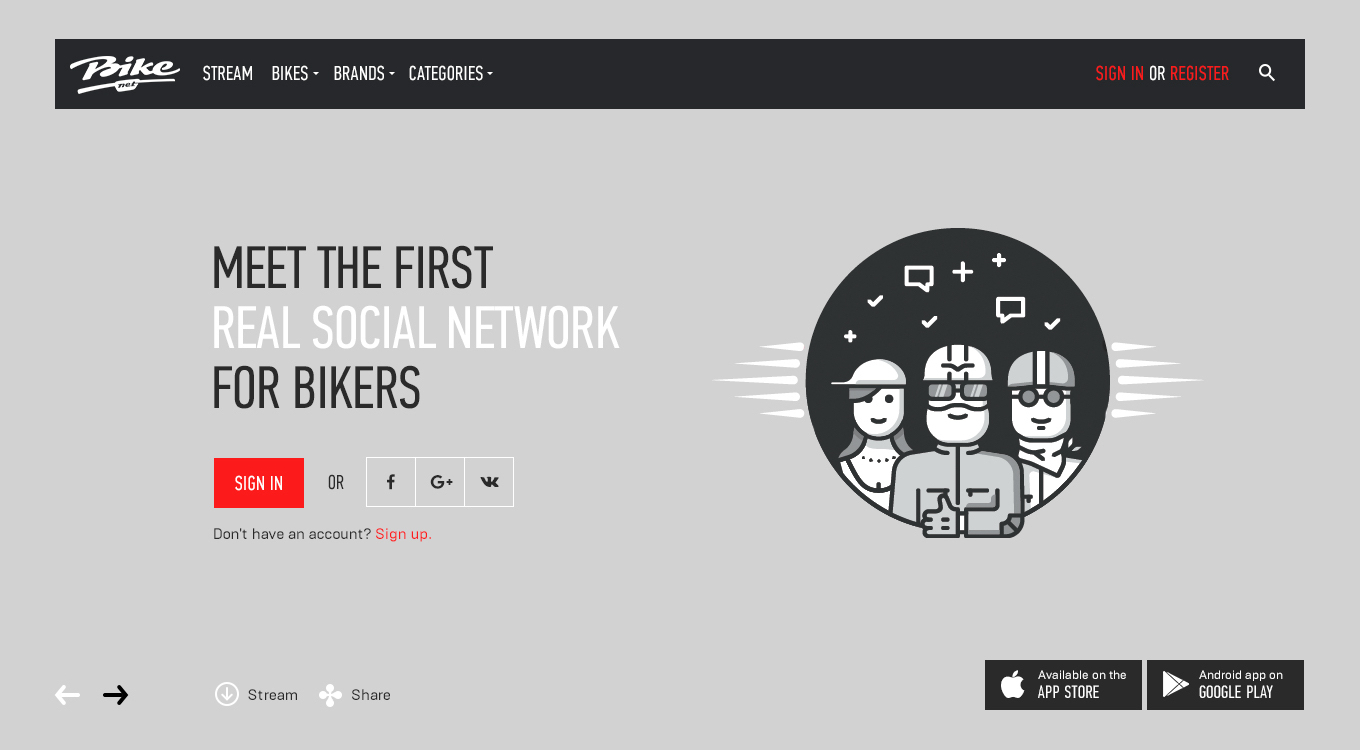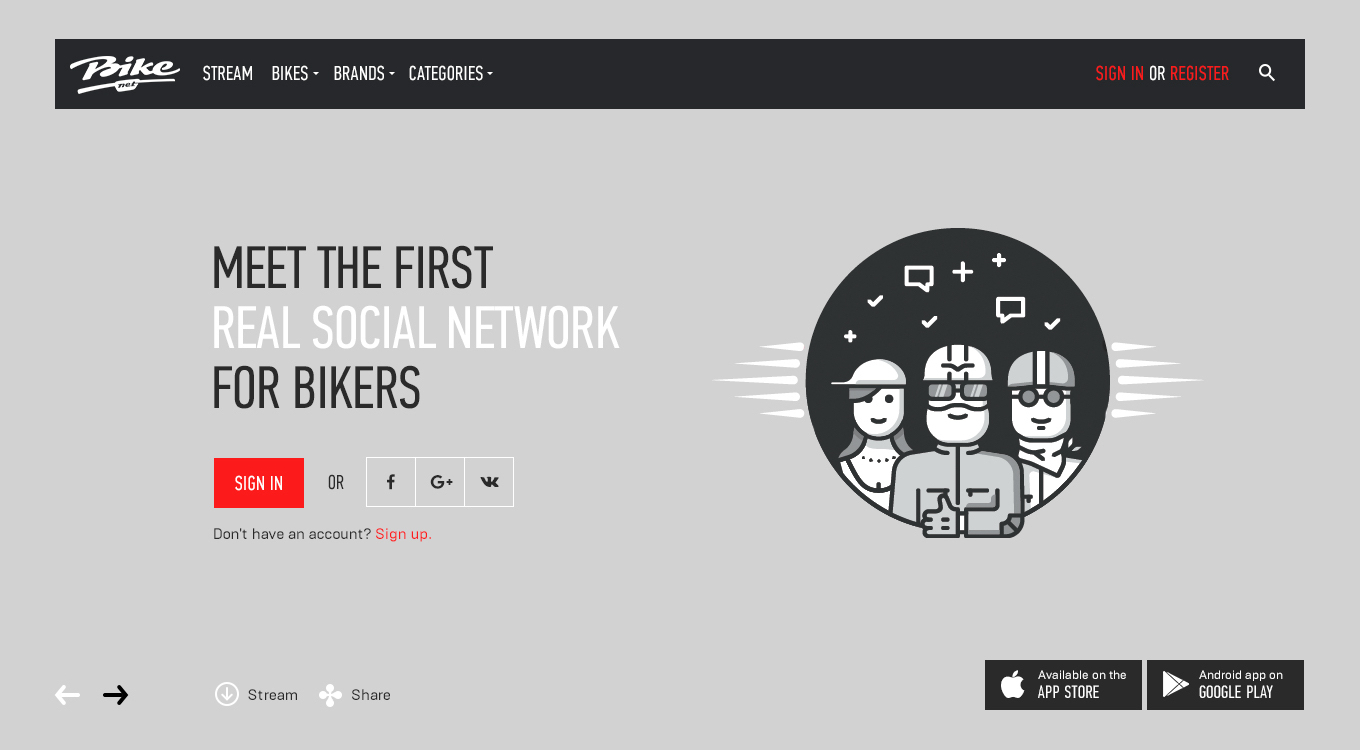 The first screen of the project, traditionally for a social network, was the feed. In the project, we took into account many mistakes that were made in the development of Arthive, so it immediately turned out to be more consistent both in terms of the structure of the elements and in terms of a single style.




The main character of the project is the Bike and its Owner. The Bike has two pages: the general page of the model itself and the page of a particular bike.
The model page aggregates information from all other bikes. The specification, similar bikes, and the feed, which is also filled up from the blogs of users, is displayed.








All users motorcycles, as they should be in the garage. We do not forget about the former bikes. The whole story is preserved.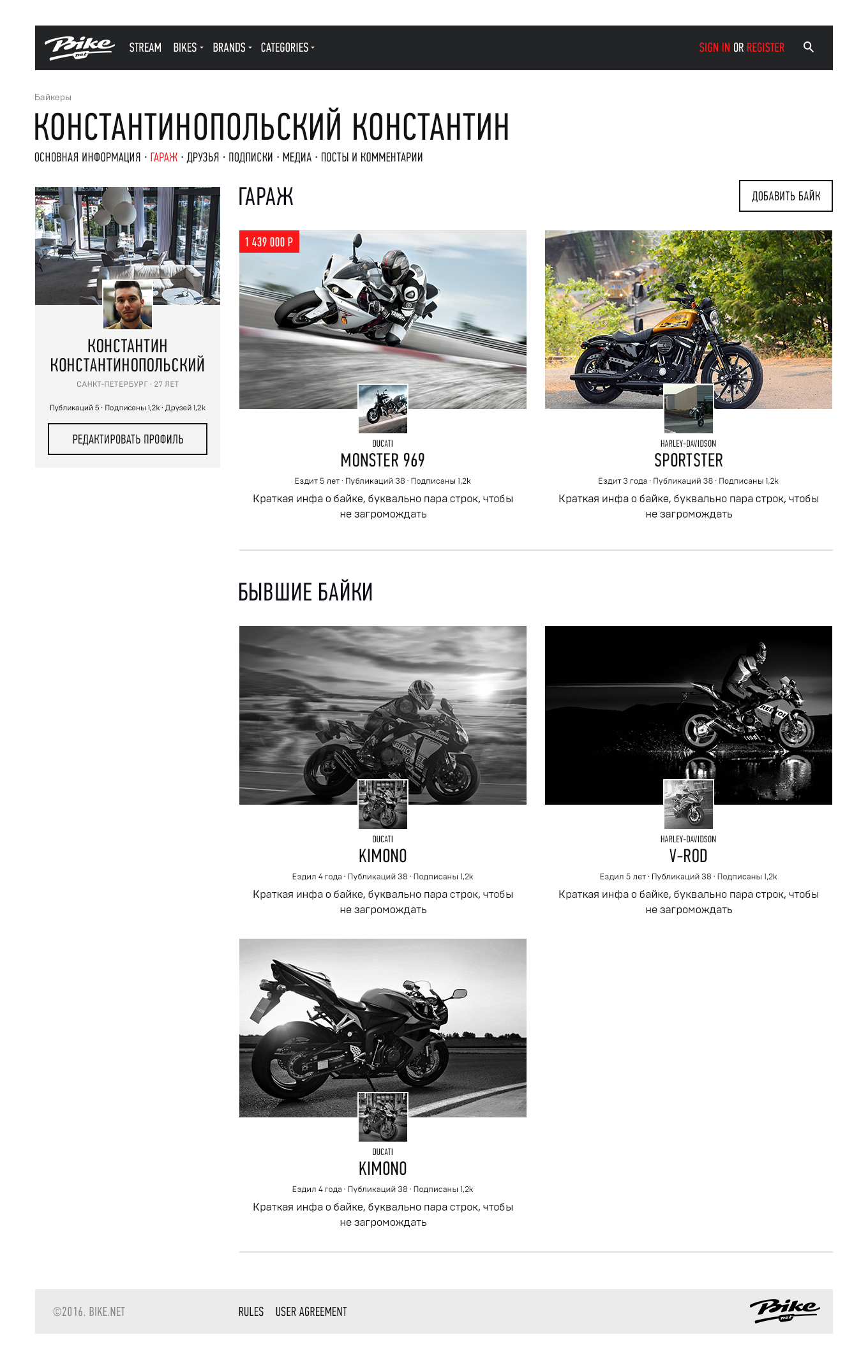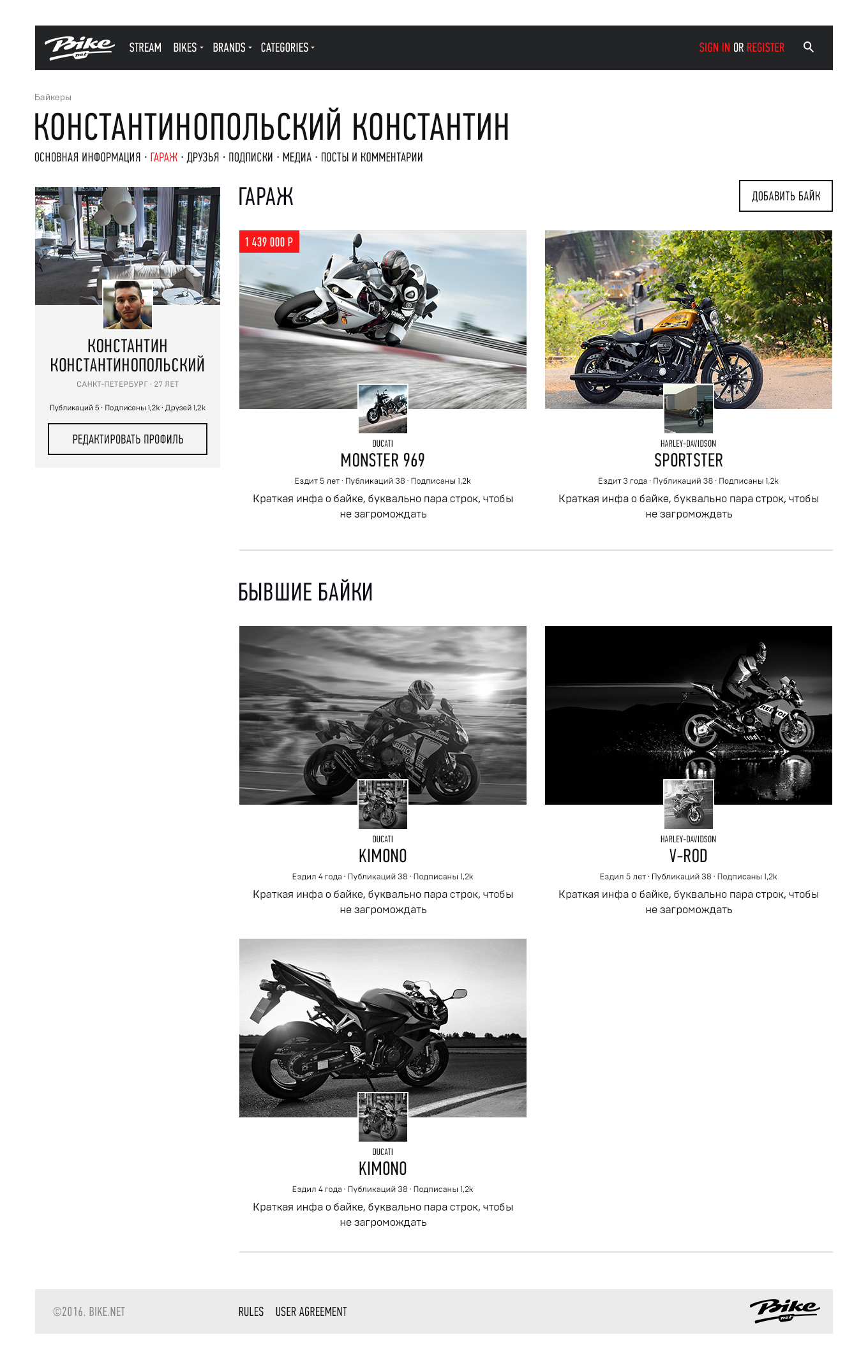 Bikenet allows you not only to post about the bike, but of course, sell it if necessary. Running a little ahead, it is worth saying that now we are improving this system in the bikenet.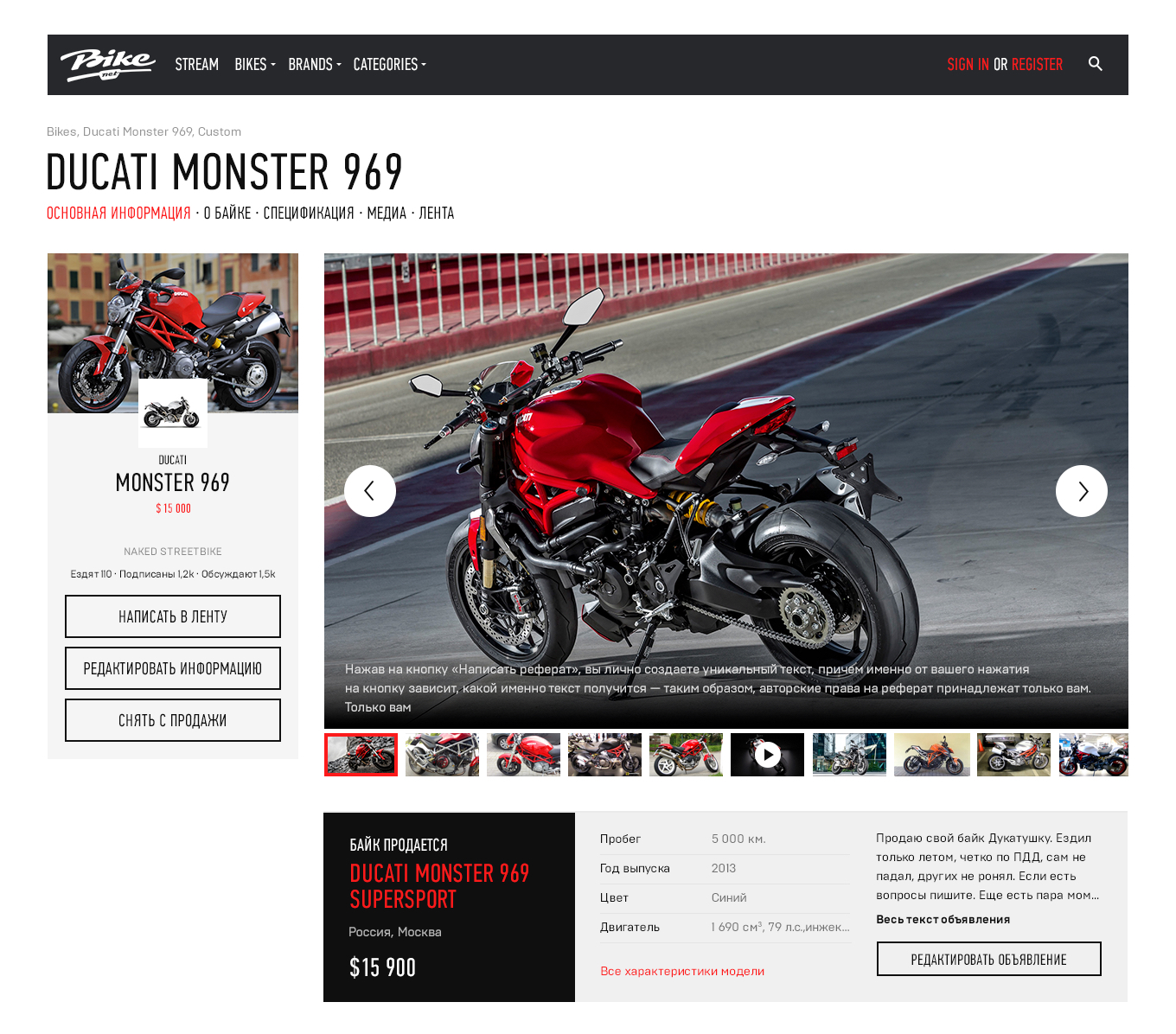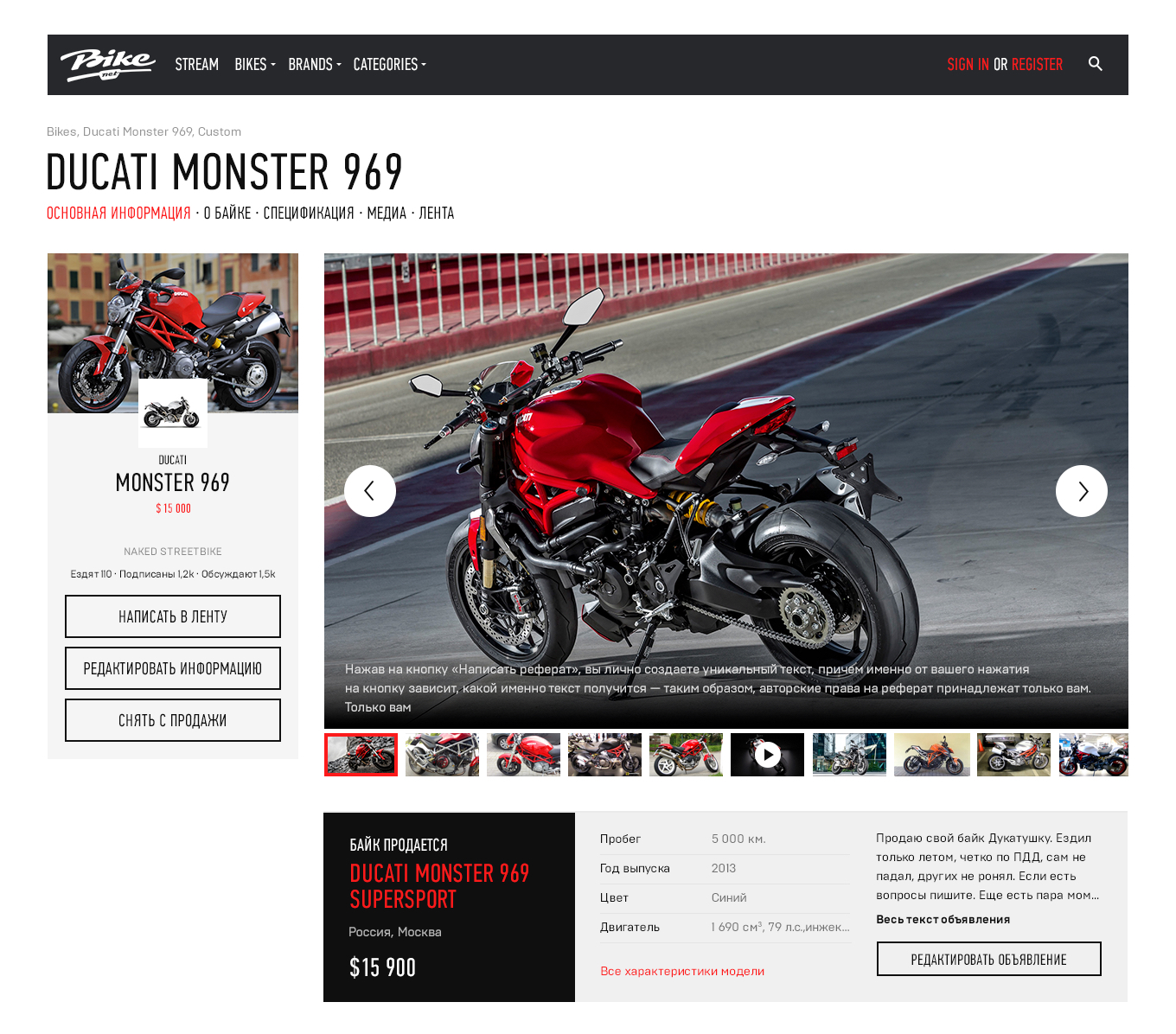 The Brand page, which accumulates all information on the brand from the entire bikenet, works in the same way.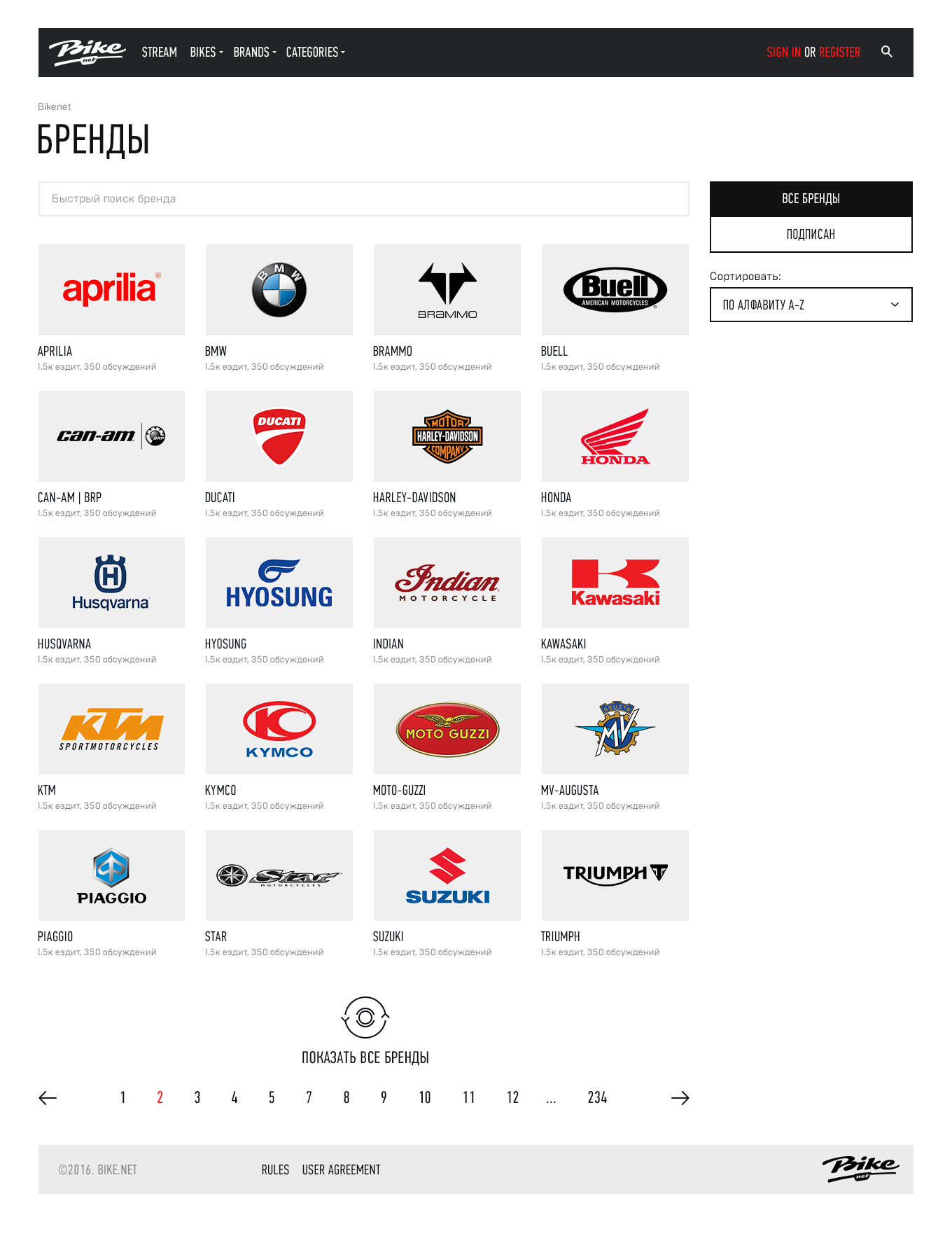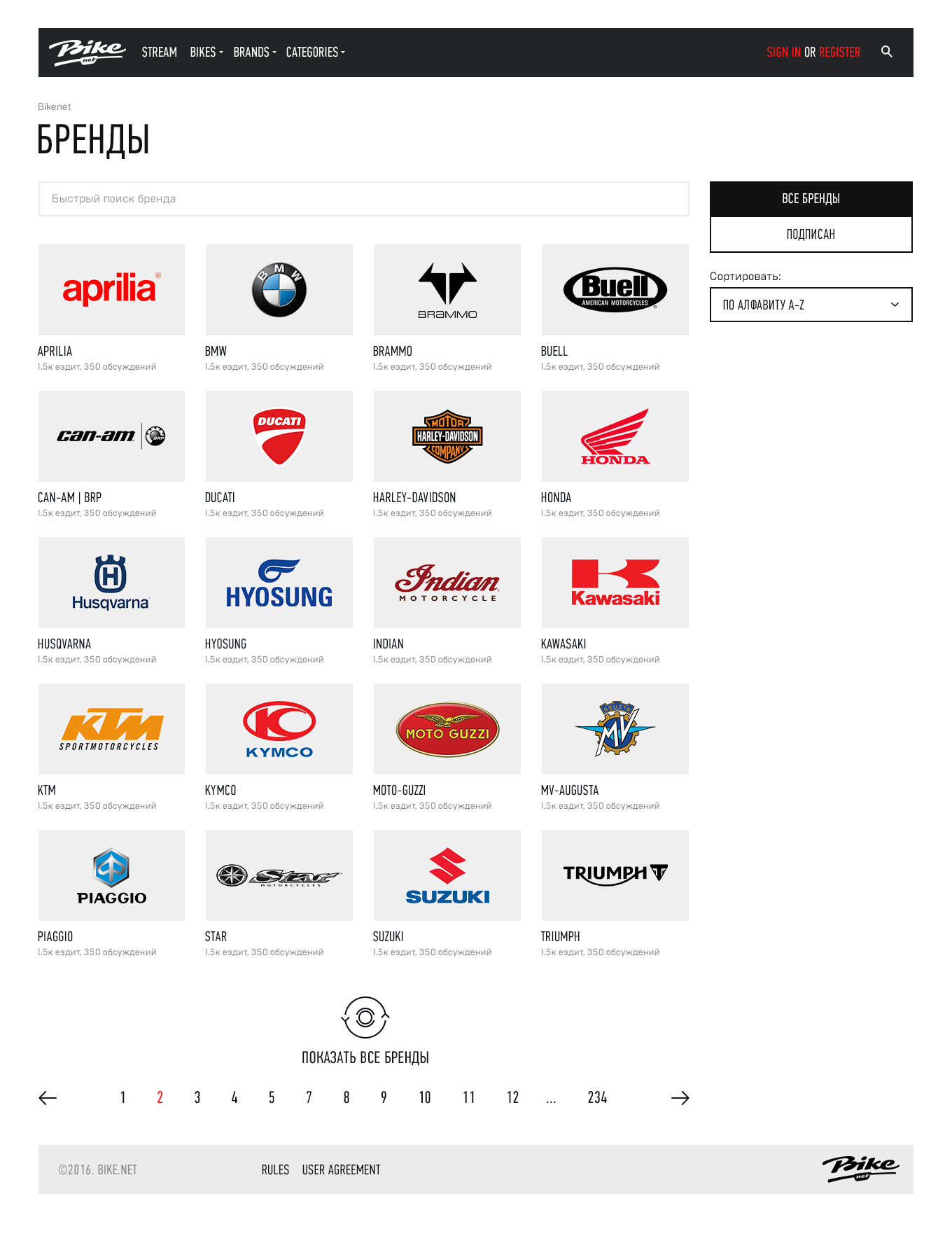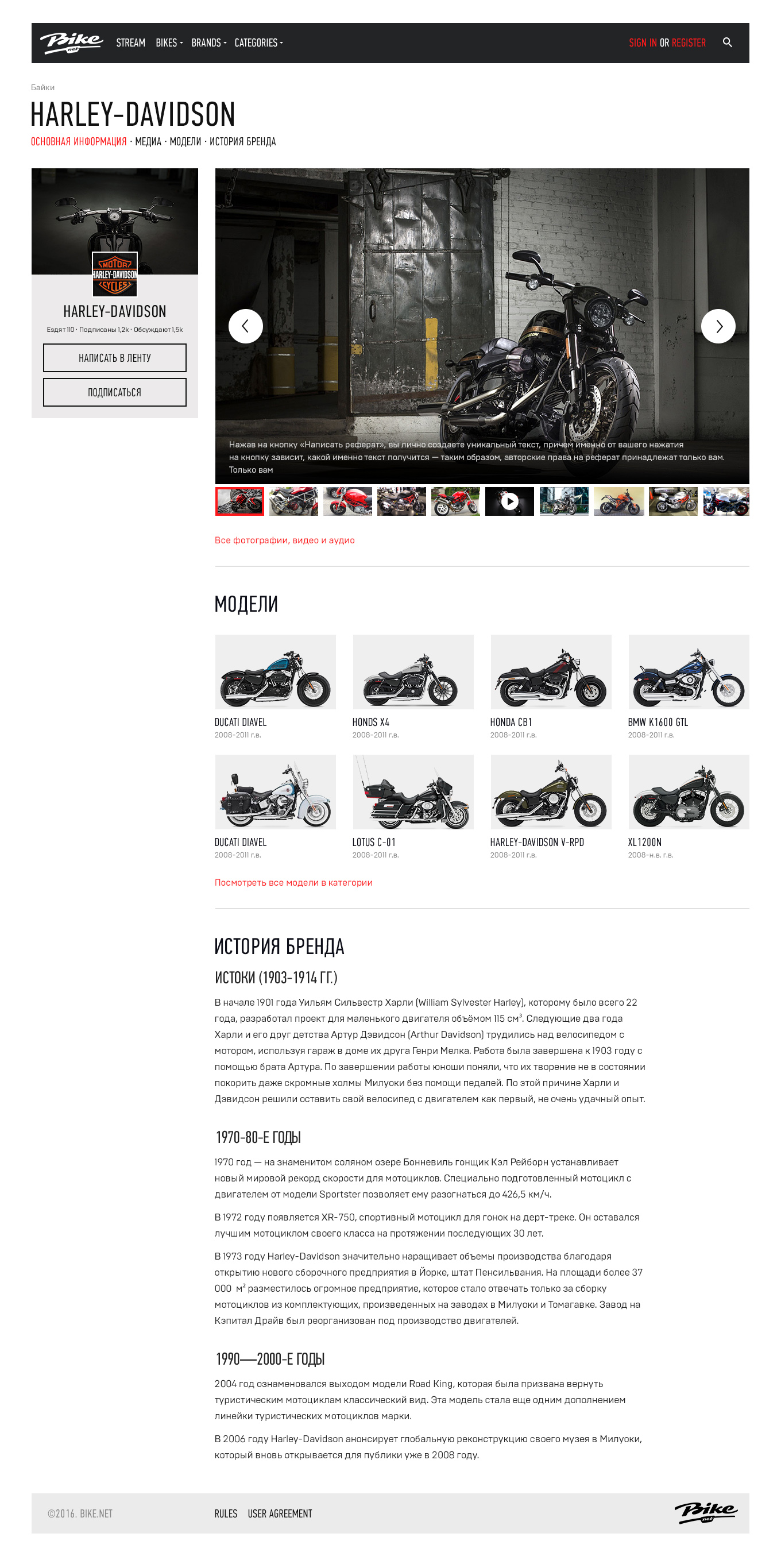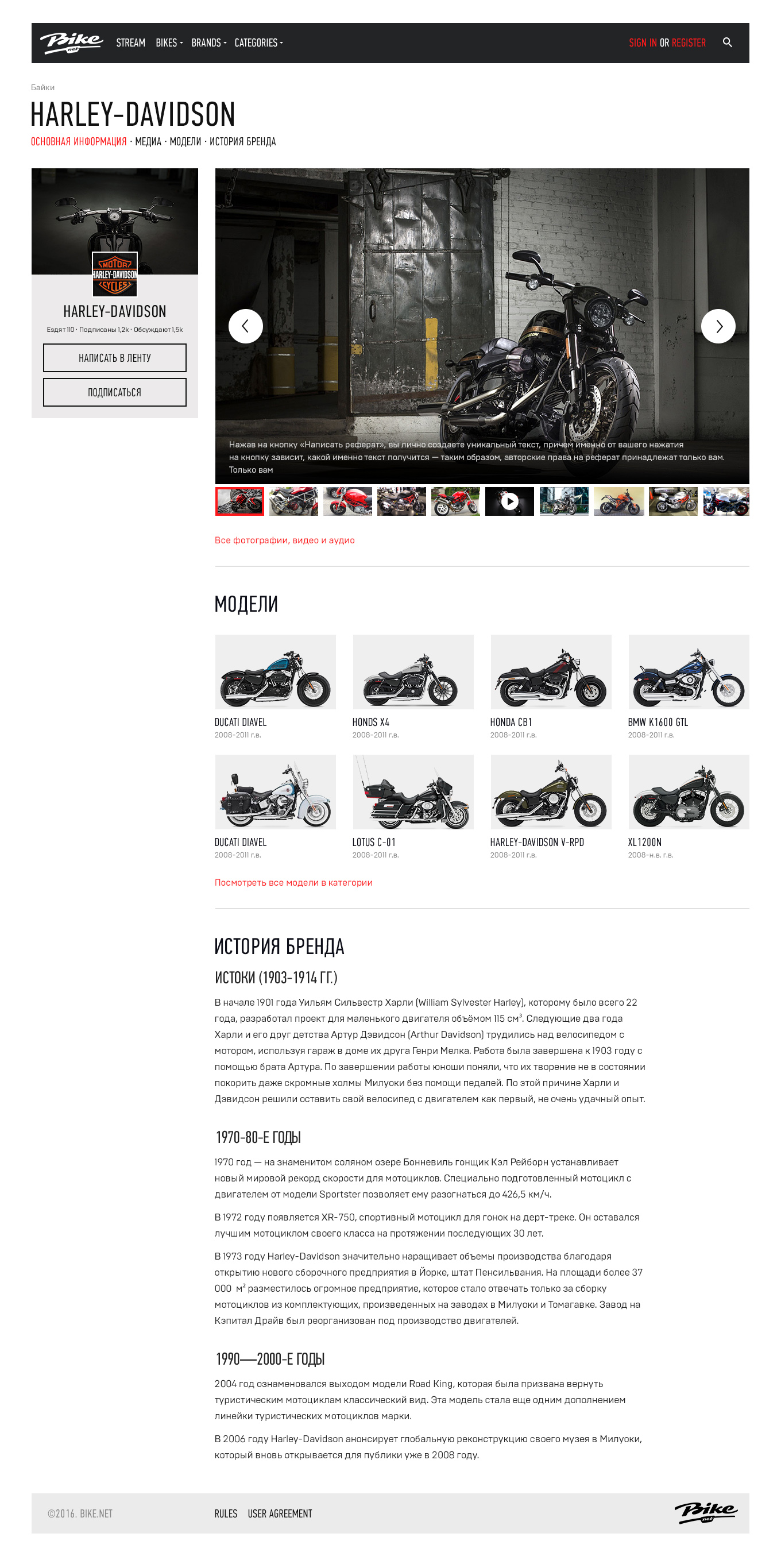 There is a separate page for the bike category, which collects information on a specific type of bike in the bikenet. Also, communities, clubs, and companies work in the bikenet.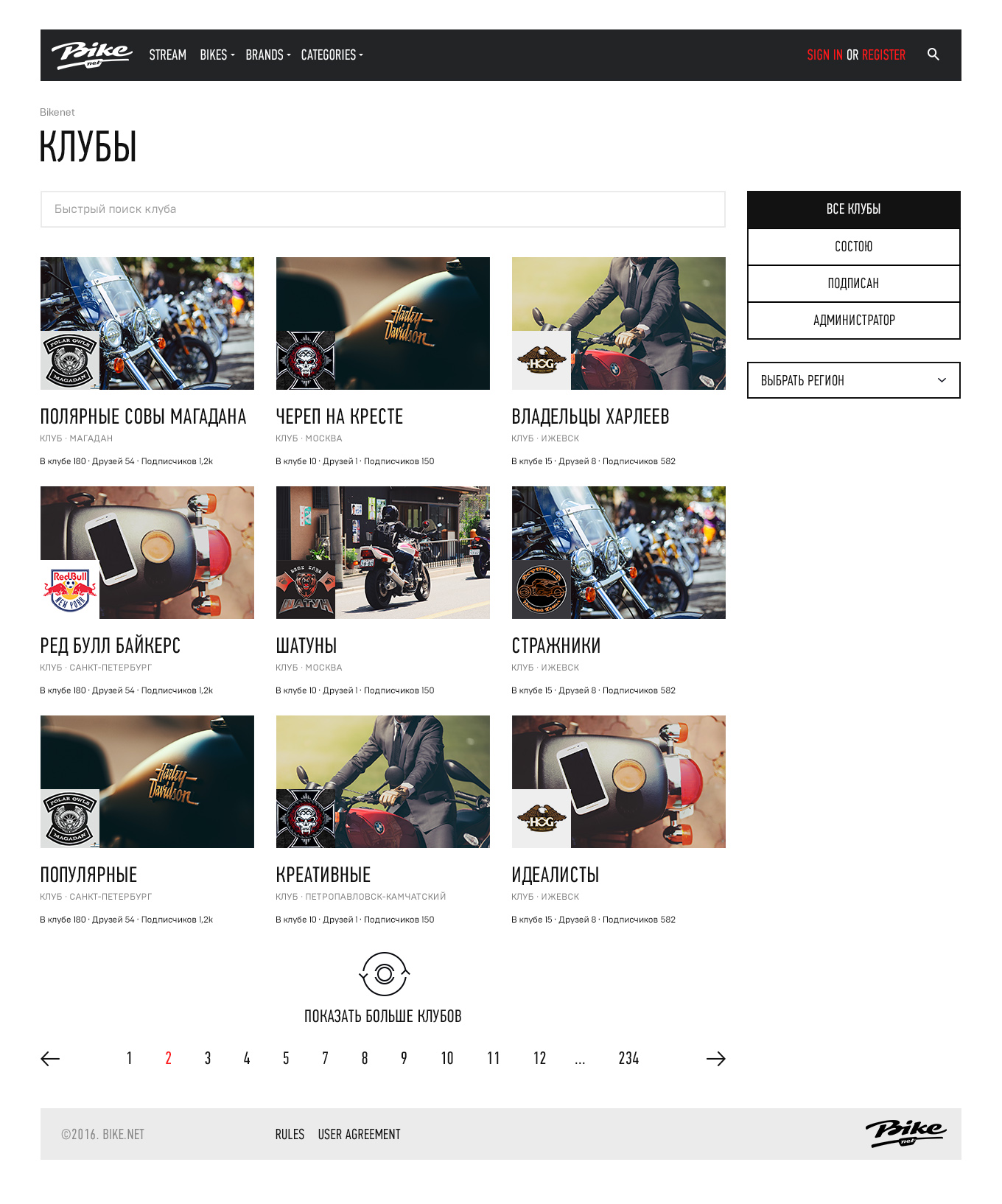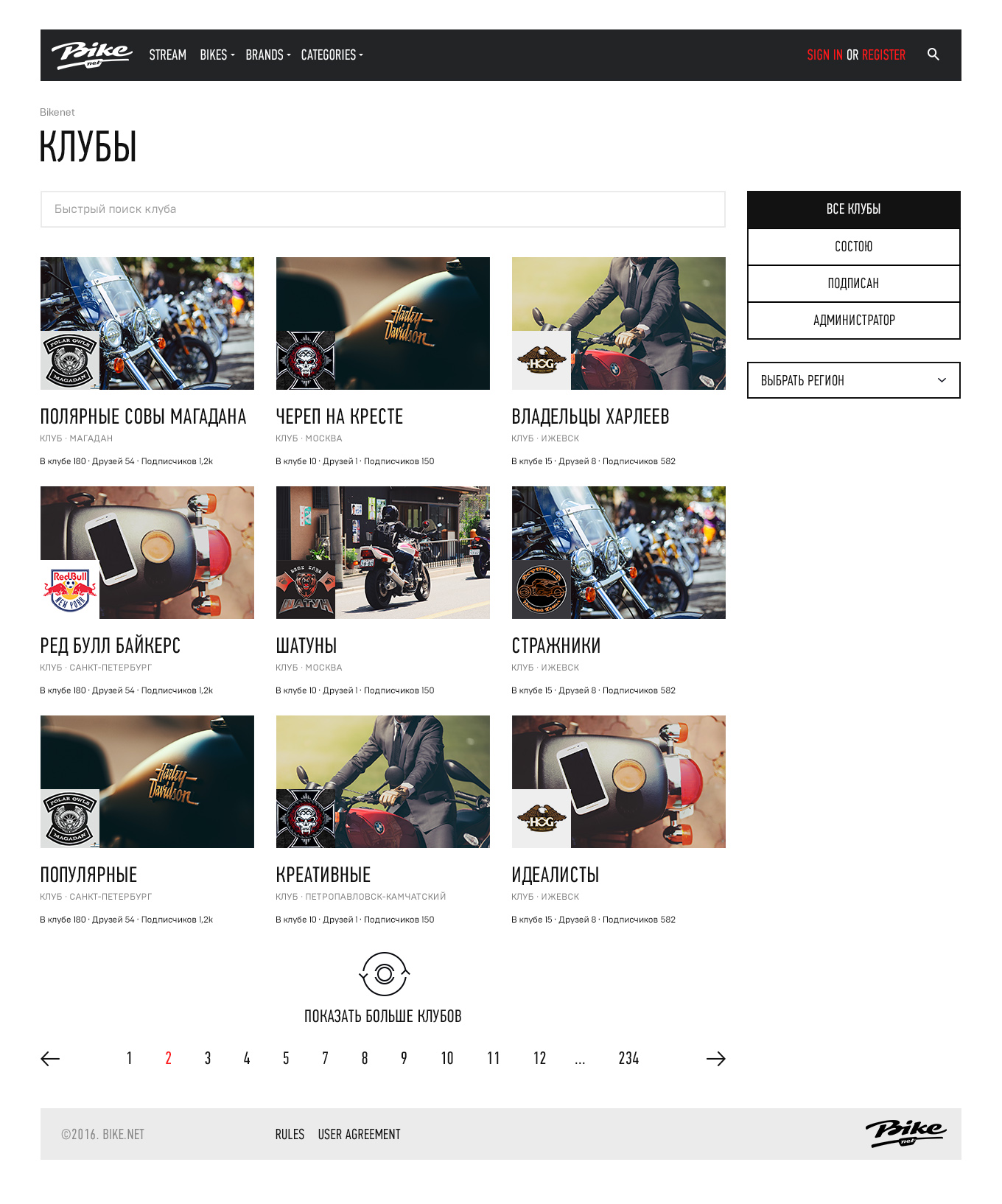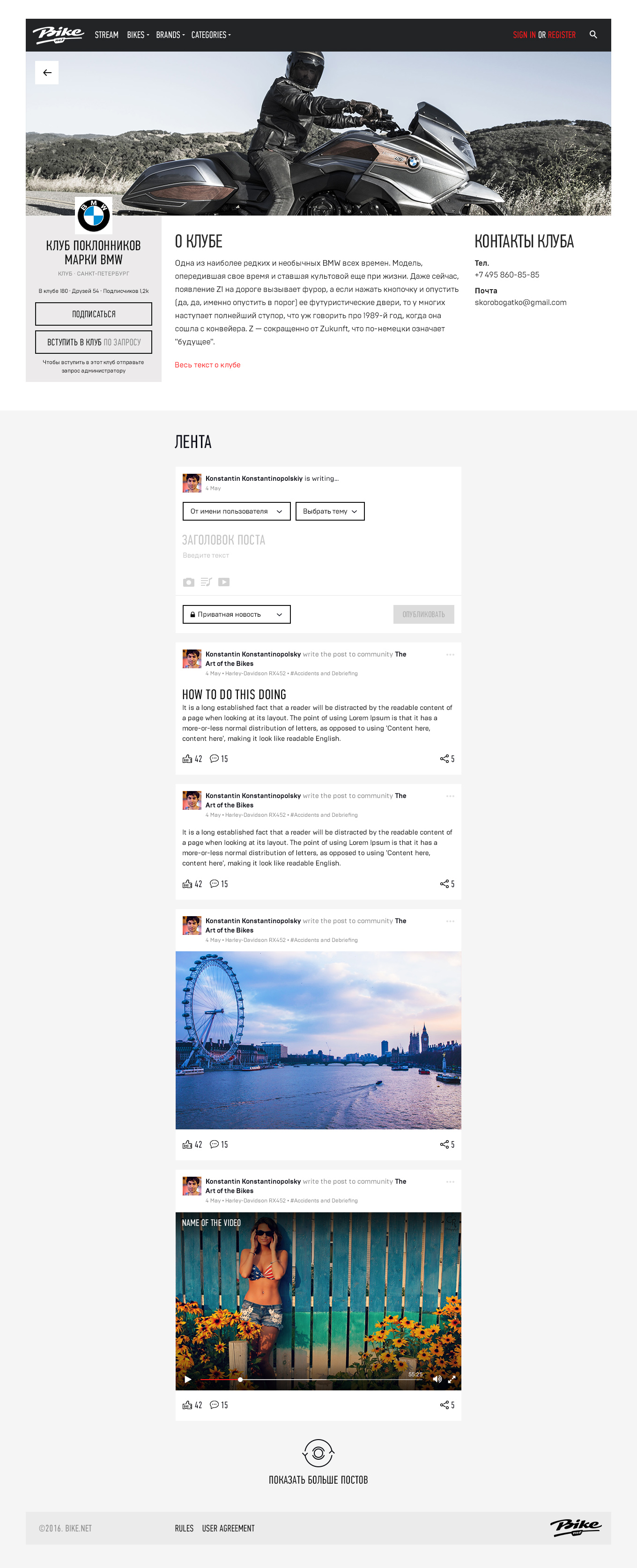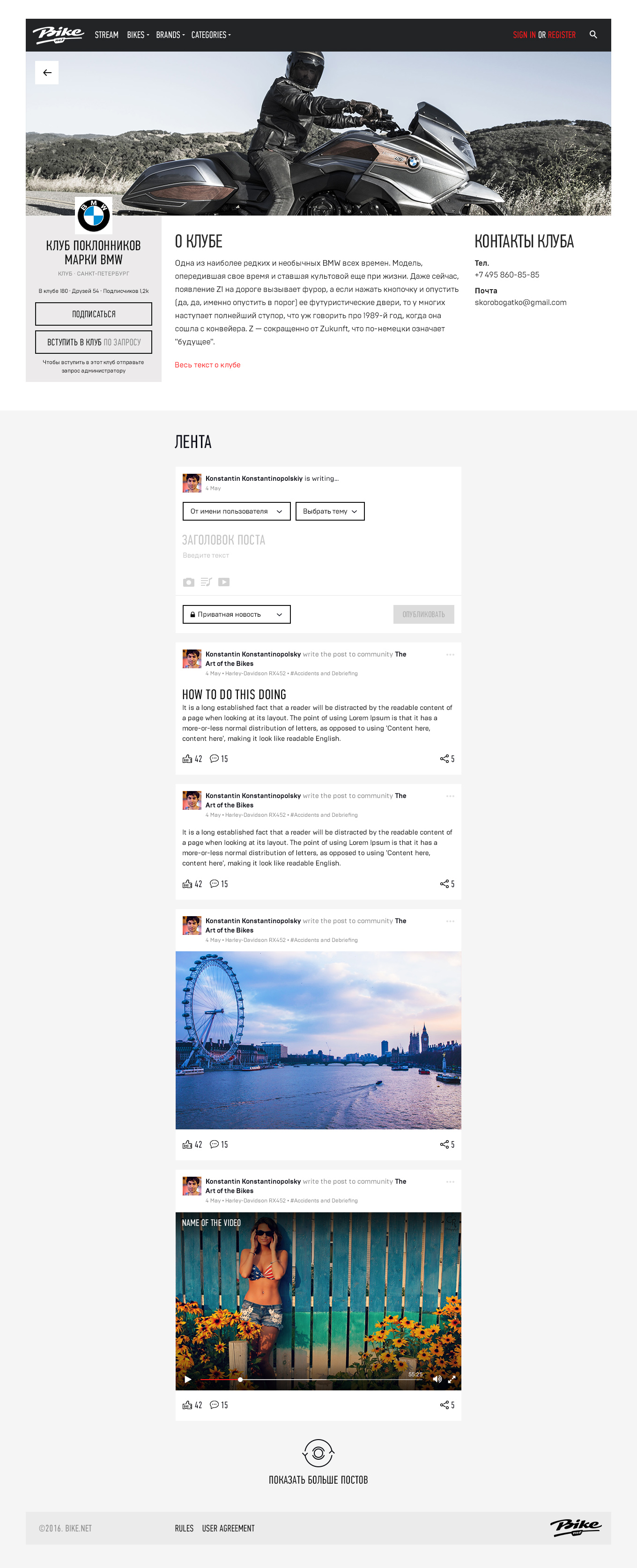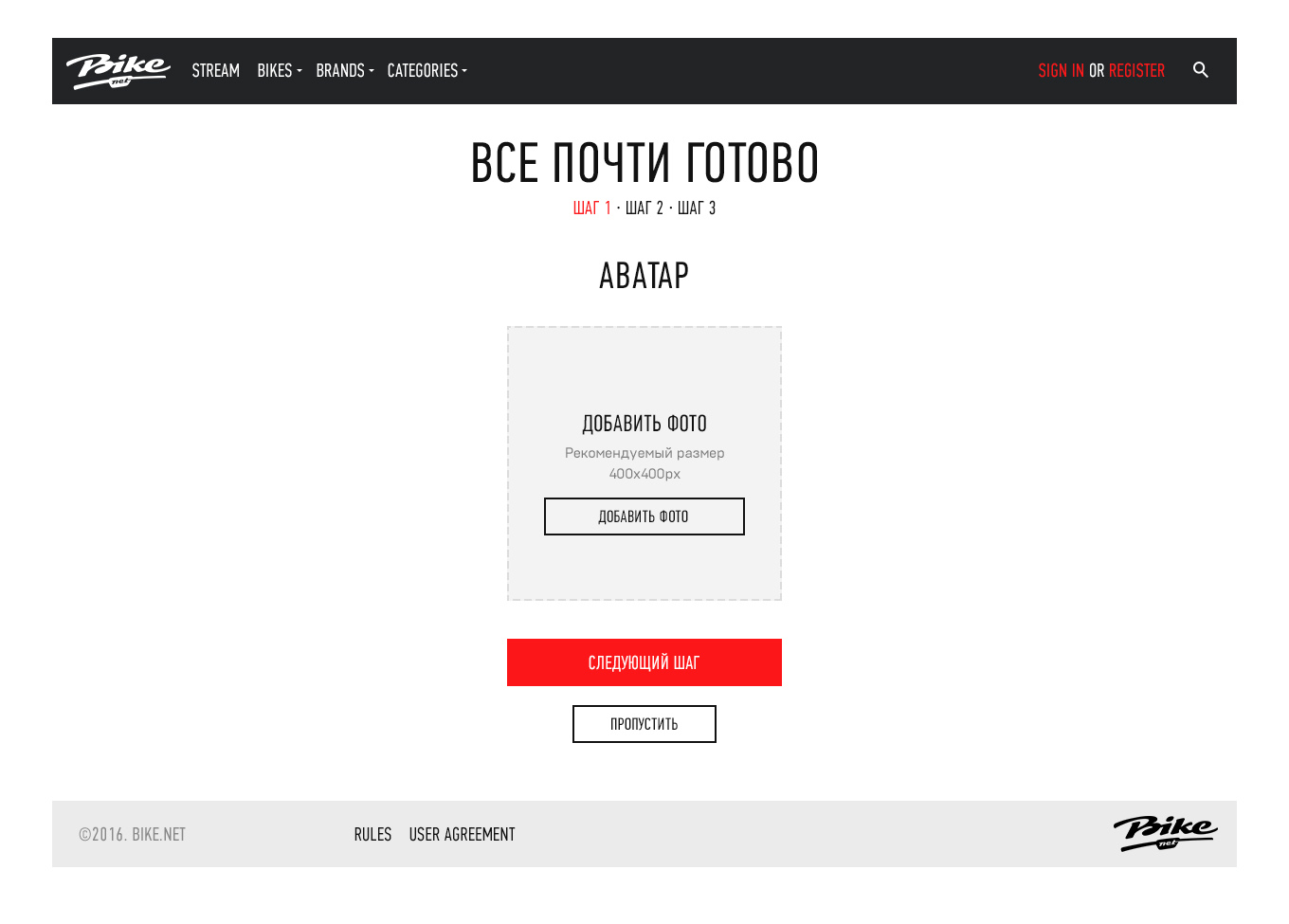 First steps after registration
Process. Creating a system.
The design of the Bikenet was created according to a different principle than the Arthive was created. First, a text description of the project was created. A kind of light technical form. Then we worked out the project's wireframe, in which we finally settled the content of the pages. After that, I started working on the UI Kit and the project grid.
Due to the not very complex structure and the use of a single structural approach, after the UI Kit was ready, the layouts were created very quickly. All the work took about 2.5 months.
In this project, the UI structure was applied the same as in Arthive.
- Cards
- Content
- Functional blocks
- Headlines
- Icons
- Tape
- Modal windows
- Navigation and interface elements
- Through elements (Top / Bottom)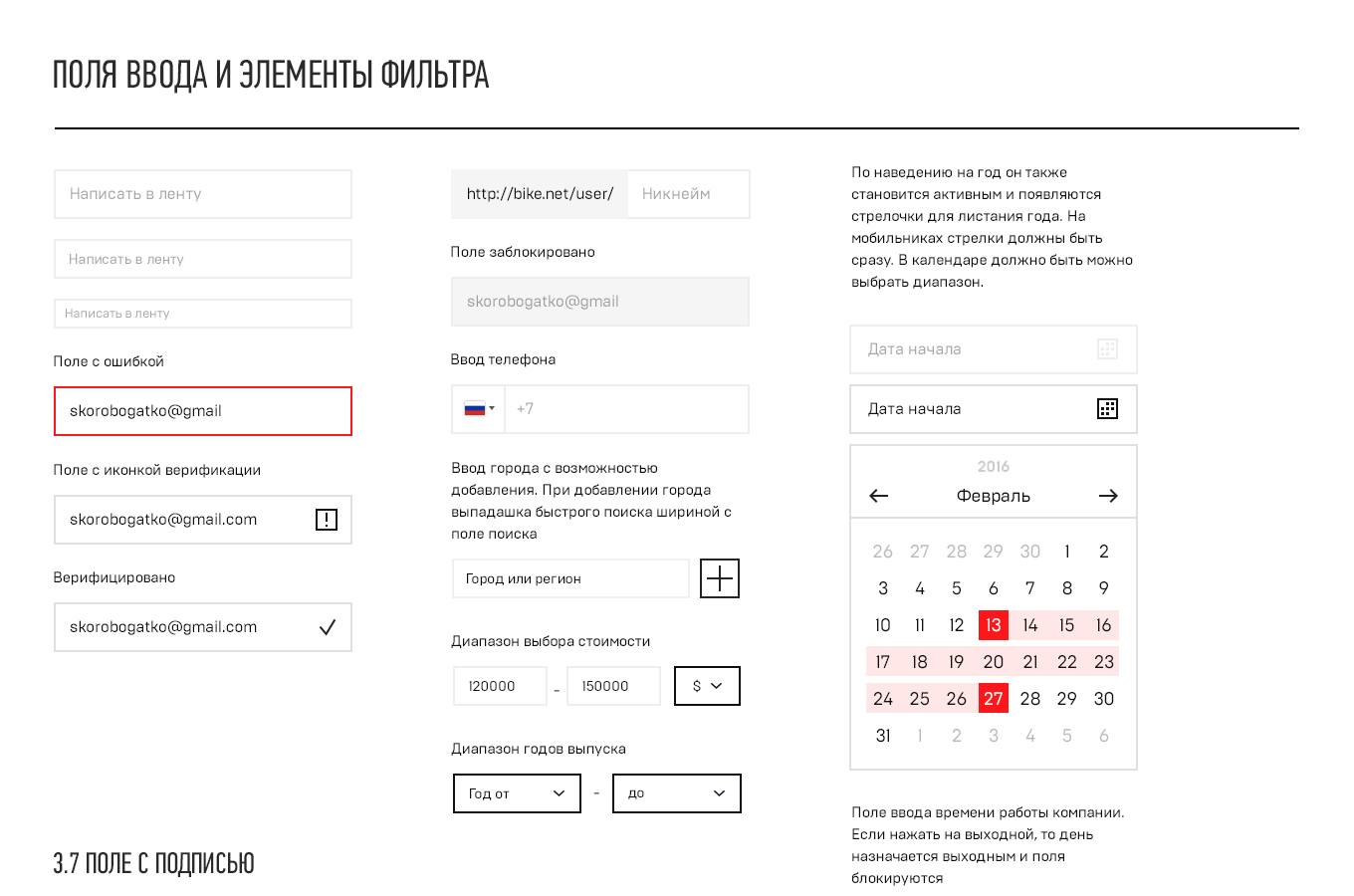 Due to the fact that the grid was worked out with an eye on the adaptive, its columns are calculated in such a way that a certain number of columns usually correspond to the basic screen resolutions. Therefore, the work on the adaptive part was greatly simplified.